ITPM ALUMNI LIVE WEBINAR: Getting Over the Hump! (GLOBAL)
Event Information
Location
ONLINE
You will be sent the Link and passcode ONE HOUR before the live Webinar
Description

*JOIN ITPM MANAGING PARTNER ANTON KREIL AND HEAD OF TRADING ALIN PUIAN AT 9AM EST (New York Time) ON SATURDAY SEPTEMBER 14TH 9AM EST FOR THIS WEBINAR.

ITPM ALUMNI GLOBALLY WILL BE ABLE TO ACCESS THIS WEBINAR
*PLEASE NOTE: THIS IS AN ITPM ALUMNI ONLY CLOSED WEBINAR. YOU QUALIFY AS *ALUMNI* FOR THIS EVENT IF YOU HAVE PURCHASED AN ITPM ONLINE EDUCATIONAL PROGRAM IN THE PAST AND YOU ARE ON OUR DATABASE AS HAVING DONE SO. THIS ALSO INCLUDES ALL CURRENT INSTITUTE TRADERS AS IT IS A PRE-REQUISITE FOR YOU TO HAVE ALREADY PASSED ONE OF THE ITPM ONLINE EXAMS TO BECOME AN INSTITUTE TRADER. PLEASE REGISTER WITH THE DETAILS YOU USE AT THE ITPM WEBSITE SO WE CAN VERIFY YOU AS *ALUMNI.* IF WE CAN NOT RECONCILE YOUR DETAILS AS ALUMNI ON OUR DATABASE THEN YOU WILL NOT RECEIVE THE WEBINAR LINK. THERE ARE NO REFUNDS FOR THIS EVENT. ENTER YOUR CORRECT AND ACCURATE DETAILS. BOGUS / FAKE CREDENTIALS WILL NOT RECEIVE THE WEBINAR LINK OR A REFUND.


Getting Over the Hump!
Institute Traders that struggle to implement the PTM, POTM and / or PFTM Video Series' display multiple similar characteristics when doing so. There are parts of each Video Series where even though thorough explanations are given with do's and don'ts and best practices, when some ITPM traders come to implement what they have learnt with real money, these lessons are clearly not being implemented or are being overlooked. This results in these traders either stalling and spending a long time with a flat or down P/L and wondering what they are doing wrong.
In this webinar we are going to show you what you are doing wrong and look at the common traits of why this happens and provide practical and simple solutions. Institute Traders that have been hovering around flat P/L for a long time and / or have lost money will find this Webinar particularly useful. Even Institute Traders that make very good returns will find this useful to understand the bad habits that they have to avoid in order to not fall into a stalling or loss making situation.
ON THIS WEBINAR YOU WILL LEARN THE FOLLOWING VALUABLE INFORMATION;-
Webinar Content & Timetable;-
LINK sent to delegates at 8:00am EST (New York Time)
09:00am EST (New York Time) Start, 10:30am open questions, 11:00am Finish.
What Getting over the Hump Actually Looks like

The Common Errors of Implementation & Why it Happens

Idea Generation Mistakes

Portfolio Construction Mistakes

Staying in Motion and Risk Management Mistakes

Dependency
Webinar Speaker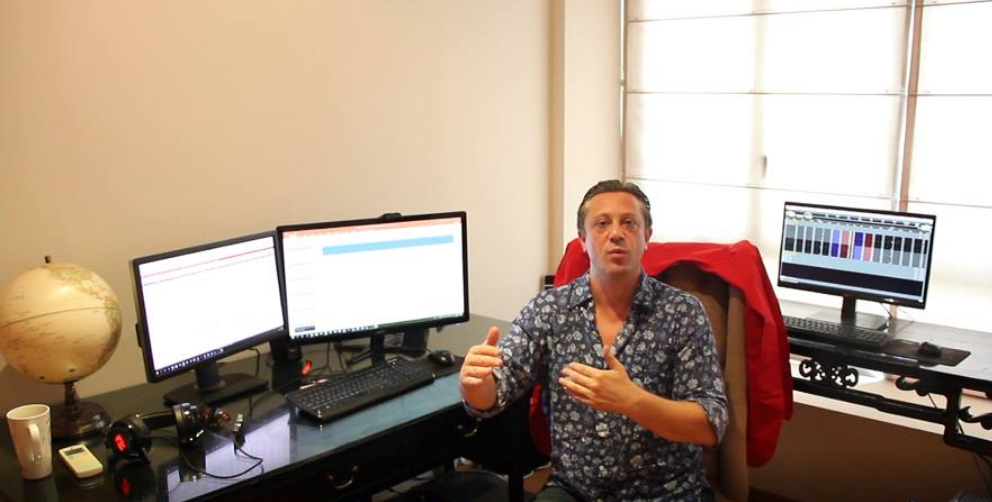 Anton Kreil - Managing Partner - Institute of Trading and Portfolio Management
Anton is the Managing Partner of the Institute of Trading and Portfolio Management, an independent global community of 600 Traders across 22 countries. Anton manages and oversees the Institute Community, the Institute parent company's (Jakubstadt Holdings) global portfolio (as Managing Partner) via Corporate trading accounts from Singapore and his own long-term investments outside the Institute (Non- Disclosed Total Exposure).
Anton has had a distinguished career as a Professional Trader in the Financial Markets. He opened his first trading account when he was sixteen and traded profitably through the tech boom in the late nineteen nineties. He was the first person out of four hundred students in his Economics undergraduate degree at the University of Manchester to receive a formal job offer from an Investment Bank trading desk. Goldman Sachs saw his track record and hired him on an "unconditional offer", meaning Goldman Sachs contractually stated that he could get any mark in his degree and they would still hire him as a Professional Trader. He completed the infamous Goldman Sachs Analyst Program (2000) and Associate Program (2002) in New York, which has been responsible for training a disproportionately large amount of the world's best Investment Bank and Hedge Fund Traders of the last thirty years.
During his career as a Professional Trader Anton performed a dual function as a Proprietary Trader and a Market Maker running two separate books on Pan European Trading Desks out of London. His Proprietary Trading book grew from $25mln in the year 2000 to over $400mln by 2004 whilst at Goldman Sachs. He traded multiple Sectors whilst at Goldman Sachs including, Tech, Media, Telecom, Banks, Insurance, Transports (inc Airlines), Industrials, Pharmaceuticals, Biotech and Chemicals. All sectors that he traded on the Pan European Trading Desk were market share ranked one or two globally, meaning he was always one of the biggest traders in the world. This success was mainly down to the size of the proprietary trading books he ran during his time there and his ability to profit from big situations like major Macroeconomic surprises and Earnings surprises. He literally became known around the market as one of the "big situation traders" at Goldman Sachs. Lehman Brothers then Headhunted Anton in 2004 and then JP Morgan headhunted him in 2006. At both these firms Anton ran the global Pharmaceuticals, Biotech and Chemicals franchises and achieved number one market share and profitability status globally at both firms. Anton retired from the Investment Banking industry in May 2007, just before the peak of the market and the impending collapse caused by the Global Financial Crisis.
In June 2008 Anton was chosen by the BBC to appear in the British TV series Million Dollar Traders which was aired in 2009. The show went global shooting Anton from relative obscurity into the limelight. In response to the thousands of messages Anton received from around the world asking him to teach trading, he decided to go on the road and set up the Institute of Trading and Portfolio Management in 2011. The Institute has now grown into the world's leading trading education company boasting a community of highly trained and educated Retail Traders that can trade from anywhere in the world. This has enabled Anton through the Institutes parent company to deploy capital to many of the Institutes traders, who now make a living from trading at the Institute.
Anton has always been known in the industry for his obsession with Financial Markets, his insane work ethic and for his ability to teach up and coming new talent in the Industry.
ITPM Background
The Institute of Trading and Portfolio Management was established to educate, inform and coach Retail Traders & Investors how to take a more Professional approach to Trading and Investing in the Financial Markets. We deliver the highest level of Trading and Portfolio Management education available to the Retail Trader / Investor globally, utilising teaching methods that everyone can understand and deploy themselves. We manage a global Portfolio ourselves and manage a community of Retail Traders and Investors, that connect with eachother and support eachother. We provide our community with a favourable infrastructure that allows each individual to reach their full potential. Additionally, we invest in our best performing students / traders and we also place some of our best traders into Professional Trading employment with Hedge Funds and Investment Banks.
Typically we have three types of delegates that attend our seminars and then join the Institute;-
1. Delegates currently trading with their own money who have struggled to make consistent Returns on their Capital.
2. Delegates who want to start trading with their own savings and seek a higher level Professional Trading & Investing education Vs what is available elsewhere.
3. Delegates who are looking to enter the Professional world of Trading and Investing via Hedge Funds and Investment Banks.
You do not need any prior experience in Trading and Portfolio Management to attend one of our seminars. All you require is a basic level of common sense and arithmetic ability.
At the Institute you will be taught everything you need to know from basic to more advanced techniques. Our approach is challenging both to a beginner and more experienced traders. The professional trader approach is like nothing you have ever seen before. This is because it is simply not taught to the Retail Trader market and is usually only reserved for professional traders.
For background information on Institute Trading Education Click Here
For more information on ALL upcoming Institute seminars Click Here
To visit the Institute website and experience all that we do Click Here
We look forward to seeing you there !!!
Date and Time
Location
ONLINE
You will be sent the Link and passcode ONE HOUR before the live Webinar
Refund Policy