ITPM University Tour - University College London - UCL

Tuesday, November 12, 2013 from 6:00 PM to 8:00 PM (GMT)
Event Details
This event is sponsored by;-


Welcome to the Institute of Trading and Portfolio Management University Tour of 2013. 
This academic year, over 500,000 applications from U.K. and Mainland European University Students will be made to Investment Banks, Asset Management companies and Hedge Funds for their graduate training programmes. Most of these applications will be within the remits of Trading, Portfolio Management, and Banking & Finance. Unfortunately only 1% of these applicants (5,000 people) will be offered a graduate position. Two years after joining one of these companys, only 10% of those hired will still be employed. From the original 500,000 applicants for these positions, only 0.1% will ever make the cut to being offered Full Time Employee positions at the companys they apply too.
This is due to a multitude of factors that must be understood by the Graduate and Postgraduate market. In order to stand a chance in your applications you must understand the parameters of the industry you are seeking employment in, the hiring processes of the industry, the worth of your academic Undergraduate / Postgraduate Degree and the steps you need to take in order to maximise your chances of getting interviews AND getting hired. You must also understand the opportunity cost of going to work for the companies you are applying too and the realities of the environment you are potentially exposing yourself too.
The Institute of Trading and Portfolio Management will be presenting at your University VERY SOON to discuss all of these issues and present to you everything you need to know, in a no nonesense, non "corporate PR" driven environment. You will be delivered the Truth about what to expect and what you should be doing!
Reserve your FREE seat at this seminar by clicking on the REGISTER button and entering your details.
This event will be at capacity. Make sure you act Today!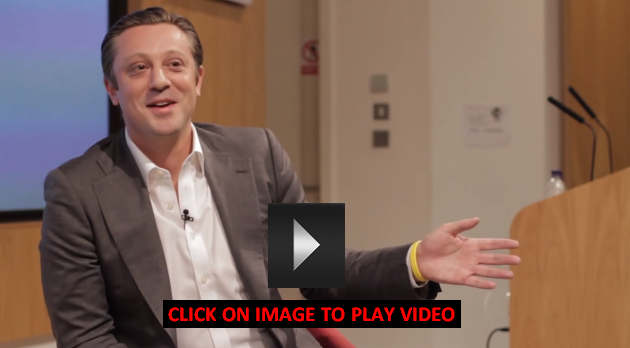 Former Goldman Sachs trader and Managing Partner of the Institute of Trading and Portfolio Managment, will deliver your seminar in an open discussion forum with opportunities to ask questions throughout the seminar.  
Seminar Content and Timetable;-
5:30pm registration, 6:00pm start.
"Navigating the Landscape"
How the Trading and Portfolio Management Industry is Set-up
"Truth Delivered"
The real functions and realities of Traders and Portfolio Managers
"Compensation Nation"
Expected Performance and Compensation Metrics
"Living the MCM Dream"
Your 10 year career progression in Trading and Portfolio Management
"Not for the Faint Hearted"
The secret lifestyle of a Professional money manager
"Follow the Yellow Brick Road"
How to stand out from the crowd in your applications and interviews
Background
The Institute of Trading and Portfolio Management was established to educate, inform and coach individuals in how to take a professional approach to trading the financial markets. We aim to deliver the highest level of Trading and Portfolio Management education available to the retail trader globally and we also place some of our best traders into professional trading employemnt with Hedge Funds and Investment Banks.

We have three types of delegates at our seminars;-
1. Delegates currently trading with their own money who have struggled to make a consistent Return on Capital Employed. 

2. Delegates who are looking to start trading with their own savings and seek a higher level professional trading eduaction.

3. Delegates who are looking to enter the professional world of trading via Hedge Funds and Investment Banks.

You do not need any prior experience in Trading and Portfolio Management to attend one of our seminars. All you require is a basic level of common sense and arithmetic ability.  

For background information on Institute Trading Education please       Click Here
For more information on ALL upcoming Institute seminars please        Click Here
To visit the Institute website and experience all that we do please     Click Here
Seminar Speaker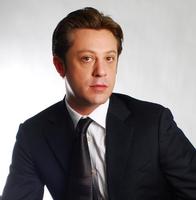 Anton Kreil is a professional trader formerly of Goldman Sachs, Lehman Brothers and JP Morgan. Anton is now the Managing Partner of the Institute of Trading and Portfolio Managment and their global cross asset class portfolio.
For more information on Anton you can click on the following links;-
Anton Kreil Resume / CV - Click Here
Anton Kreil Personal Website - Click Here

Please Note - Seats for this seminar are very restricted - Book your ticket(s) early to avoid disappointment. Remember there is no charge or obligation of any kind to attend this seminar. 
We look forward to seeing you there !!!

Attendee List
Sort by:

Date

|

First Name

|

Last Name
When & Where

Anatomy G29 J Z Young LT, Gower Street, LONDON, WC1E 6BT




Tuesday, November 12, 2013 from 6:00 PM to 8:00 PM (GMT)
Add to my calendar
Organizer
The Institute of Trading and Portfolio Management (ITPM) is an educational trading and portfolio management and asset manager based in London. The Institute is affiliated with Shanghai Fortune Asset Managment (SFAM) in Shanghai and mainland China.