Description
"Its A New Day" is the latest recording from this local singer-songwriter who, after facing adversity, penned the original as a gift to the world for New Year's Eve 2017.
With words of motivational empowerment, you are invited to join this performing artiste for an afternoon of celebration to welcome the song's completion, and enjoy a short performance of renditions as she kickstarts the ENCOURAGEMENT CAMPAIGN handing her baton of hope to the Uniting The Nations Cultural Awareness Program for them to share with every nation.
Hoping to use the song to raise awareness and thanks givings for causes such as NHS Staff - TBN UK - Mental Health Awareness and more.
... "illness has no prejudice - every person of every nation needs encouragement and support at some point in their life - sometimes simple words is all you need".
Track available for purchase on Digital Platform: RELEASE DUE
UTN Program Includes:
10 WAYS TO LOVE YOURSELF MORE (with the Forgiveness Coach)

EVER CONSIDERED JOINING A CHOIR? CHORAL SING-A-LONG

ACOUSTIC / PERFORMANCE SLOTS BY GERI & Guest

MEET AND EMBRACE (LIKEMINDED INDIVIDUALS)

WHAT'S ON YOUR MIND (DISCUSSION POINT)

LIGHT REFRESHMENTS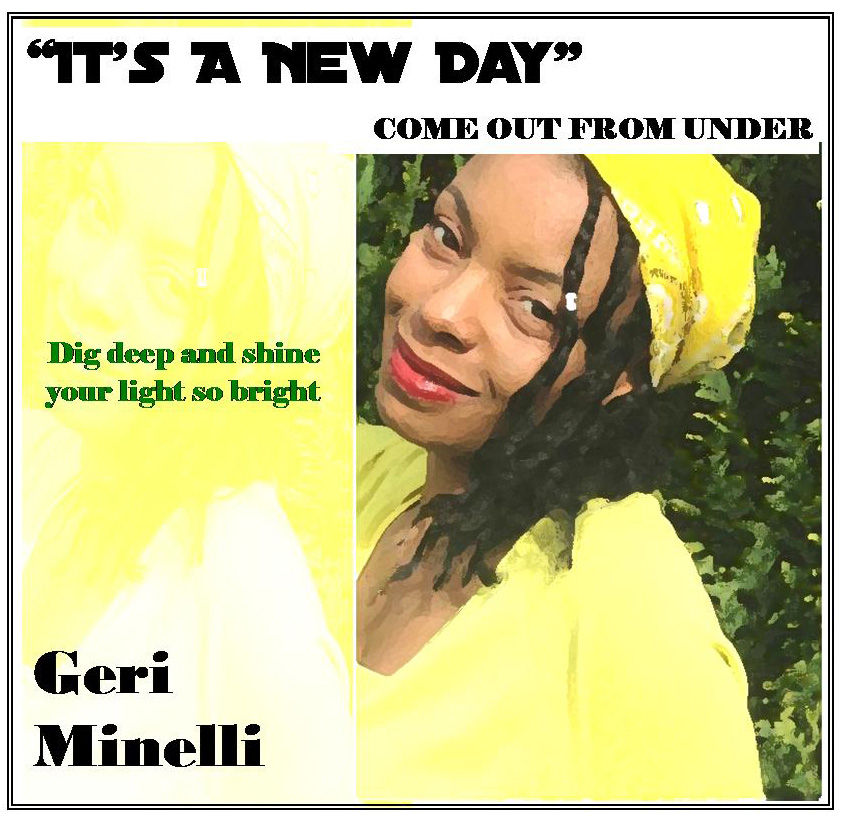 Organiser of "It's A New Day"(Empower Your Mindset) Celebration
Geri Minelli is an events co-ordinator and self-contained production force who has been supporting events and activities within the community for over a decade.  With musical efforts such as "Festival of Voices" and "Women in Music Festival" created to incorporate an international appeal for all, this powder-keg lights another fuse and welcomes all to join her on her latest transition in life and a new benchmark
TICKETS/SPACES ARE LIMITED - BOOK YOUR PLACE TODAY TO KICK START THIS CAMPAIGN OF HOPE donations will be shared toward the appeal fund to support worthy causes