Description
More than 1,100 new businesses are started in Britain each day, but only one in three of those entrepreneurs is female. Women average 50% less starting capital than men and currently receive less than 1% of venture capital. Women are also substantially less likely to reach a business turnover of over £1m than men.
It's about time we talked about money.
Money is emotional and so often fear and guilt holds us back from being successful or asking for help when we are starting or growing our own business.
At the latest in our series of It's About Time events, award-winning financial planner and money coach Catherine Morgan will share six common money blocks. She will help you to see how these could be holding you back in your business and give you tips on how to control them.
Catherine will also be sharing her powerful personal story of how after almost losing her son to meningitis at just five weeks old, and suffering with PTSD (post-traumatic stress disorder) and anxiety, she got out of her 9-5 job and created an online business to help women to be financially resilient, creating freedom from money - not money for freedom.
We will also be hearing from a panel on different options for business funding. Our panellists are:
Ceri Gillet, This Welsh Mother, Business Mother Club

Catrin Archer, Archer and Brookes

Ruby Harcombe, Development Bank of Wales

Chloe Smith, Big Moose Coffee Company
The event, run by NatWest Cymru, the University of South Wales, Darwin Gray Solicitors and the Federation of Small Businesses, will also include roundtable discussions and plenty of opportunity to connect with other women in business.
It's About Time We Talked About Money will start with registration, networking and coffee at 9.30am and will close at 2.30pm.
Our keynote speaker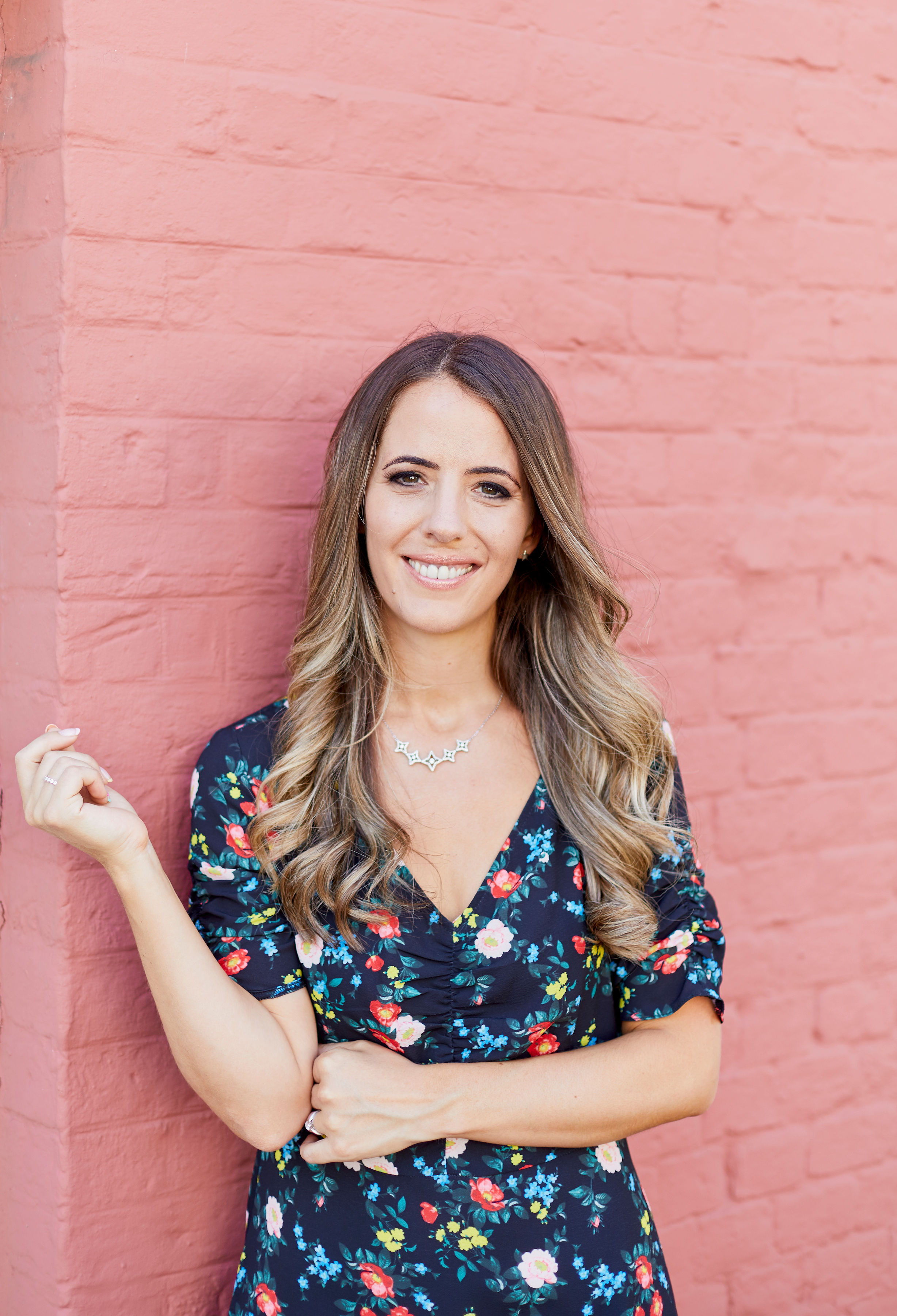 Catherine Morgan is an award-winning qualified financial planner and money coach. She is on a mission to change the financial services industry from one of complicated financial products to one that helps educate in simple language with no financial jargon (and no suits!)
In 2018 and 2019 she was nominated as a finalist for three awards in the Women In Financial Services Awards and in 2019 she was Highly Commended for 'Role Model of the Year'.
In 2018 and again in 2019, her Money podcast was nominated as a finalist at the UK Money Bloggers' annual awards – the SHOMOs – for Best Money Podcast. This is now an official podcast called 'In Her Financial Shoes' and is available on iTunes & Spotify. She has been featured in Forbes, The Telegraph, Stylist, The Daily Mail and Huffington Post. She is also co-author of an Amazon best-selling book, 'The Woman I'm Becoming," inspiring teenage girls as they approach life's challenges and crossroads.
Catherine is passionate about getting people talking about money. She regularly produces video content in her community in her PJs to get others to relax around the taboo subject of money.
About this event
All information used in this presentation you are registering for is produced for information purposes only and is for the sole use of the attendees at the presentation.
Whilst we feel this topic is beneficial to business owners, the views expressed are not intended to be and should not be viewed as individual advice or as a recommendation by RBS, NatWest or any third party. You should seek independent advice in respect of issues that are of concern to you.
To the maximum extent permitted by law we expressly disclaim all representations, warranties, or assurance of any kind, expressed or implied, that are made to the accuracy or completeness of the information contained in this presentation and do not accept any obligation to update or correct any information contained herein.
During the event photographs may be taken on behalf of the host with a view to posting on social media to promote services offered to customers. If you do not wish to be included in the photographs please notify us.
For the avoidance of doubt RBS/NatWest does not produce the materials for all presentations. This disclaimer applies equally to any materials or presentations produced by a third party.
By registering for this event you agree that you have read and expressly agree to the use of your personal data submitted as part of your event registration by Eventbrite in accordance with their: