It's all about Code. A Webinar with Nadine Chadier.

Thursday, 8 October 2015 from 20:00 to 21:00 (BST)
Event Details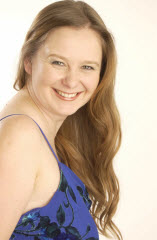 ALL London organises webinars open to all teachers.  We hope that you will like us and want to join!
Nadine Chadier is well known as a fun, imaginative languages' teacher and a  superb speaker at conferences, and we were delighted when she offered to join us on the ALL London committee. We loved her session at Language World entitled 'Its all about the code', and we asked if she could repeat it so that more could benefit from the great ideas she shared .  Here is her description of the session:
It's all about the Code.

To celebrate National Poetry Day, Thursday 8t October 2015,   Nadine will show teachers (KS2 and KS3) some of the codes she uses to provide pupils with unforgettable memory hooks whilst discovering a poem by Maurice Carême illustrated by Nathalie Bonneau on her wonderful jeannedelalune.co.uk website! Through colour coding, linking structures to tunes or  gestures, the language is brought to life and turned into an affective and effective language and cultural experience, including the exploration of phonics and grammatical structures. Language of example: French. The methodology can be adapted to any other poem and language. This is a repeat of the live session done at the Language World ALL 2015 conference in Newcastle to give a wider audience a chance to experience it.
Joining a Webinar - Guidelines - Etiquette
Please read the Webinar page of our website for more information about how to join a Webinar.  It is very easy - you just click on a link and you can see and hear!  Please do not pass the link to people who have not signed up and read the etiquette as this can cause problems.
http://www.all-london.org.uk/webinars.htm
We look forward to seeing you!
Do you have questions about It's all about Code. A Webinar with Nadine Chadier.?
Contact ALL London
Organiser
ALL London
We are the London branch of the national  Association for Language Learning. (ALL)  See our website for full details and join the Yahoo mflresources group which we moderate for on-going discussion and sharing.
We organise regular London-based events throughout the year for local members to encourage close and sustainable networking between  people.  We are inclusive!  Although we strongly encourage people to join ALL which supports work done at a national level,  our events are open to all those who care about language learning, and we love it when people join us from other parts of the country (or the world!)
Our local events  complement events organised at a national level.   An enthusiastic and lively committee plans the  events  as shown by the online diary.  Please  contact us for further information in any way which suits you best.  
It's all about Code. A Webinar with Nadine Chadier.