Description
Join us on Tuesday 6 June for the It's in Nottingham's Independent Moving Feast.
Experience the unique independent food and drink offering in the city with the next It's in Nottingham Moving Feast.
The event will take place on the evening of Tuesday 6 June, as part of this year's It's in Nottingham Independents campaign.
Diners will be taken on a unique culinary tour of three popular independent food and drink venues in Nottingham city centre, with the evening being hosted by cook and YouTube blogger, Warren Nash, who will be on hand to offer his expert advice and opinion on local cuisine.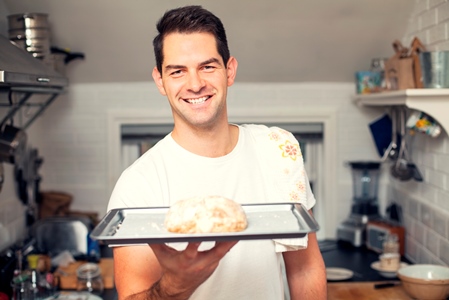 As a guest, the night will begin at Spanish-inspired tapas restaurant Bar Iberico, in Hockley, for starters, before heading to the stylish Merchants Restaurant in the Lace Market Hotel for main course. Dessert will then be served at the Curious Townhouse, on High Pavement.
All of the city's iconic mix of independent businesses will be showcased throughout June and July as part of the It's in Nottingham Independents campaign, with a number of events and initiatives taking place across the city.
Tickets for the Independent Moving Feast cost £25 per person and includes all food and one drink with the main course. There are limited places so book yours now to avoid disappointment.
Details
Starter: Bar Iberico, Carlton Street
Main: Merchants Restaurant, Lace Market Hotel, High Pavement
Dessert: Curious Townhouse, High Pavement
For more information about the Independents campaign, head online to www.itsinnottingham.com/independents