It's Time To Get Kreil !!! (London)

Thursday, March 30, 2017 from 6:30 PM to 9:00 PM
Event Details

 "If you want to learn how to Trade and Invest in the Financial Markets properly, you have two choices. You can learn the HARD WAY or you can learn the RIGHT WAY. You have to decide yourself which path you want to take and either way is fine by us. If you choose now to learn the hard way, then thats OK. We will be here to Educate you properly once you have learnt your lesson." 
Anton Kreil - Managing Partner, Institute of Trading and Portfolio Management.
If you want to learn the right way, keep reading....
It's Time To Get Kreil
Join Anton Kreil at his next EXCLUSIVE London Seminar;- 
Maximum Capacity 99 delegates
Early Bird FREE Tickets =  Only 50 Tickets available
Standard Ticket @ $14.97 = 35 Tickets available
ITPM Alumni Access @ $49.97 = 20 Tickets available 
VIP Ticket @ $247.97 USD - ONLY 5 Ticktets Available
The vast majority of Retail Traders globally lose money. This is because the standard of Trading and Portfolio Management education that is available to them is far too low. Retail Traders in the vast majority of cases are "taught" how to trade by people who are not experts in Trading and Portfolio Management and do not have their students best interests at heart. Consequently, Retail Traders never get to know the real truth about how to make money consistently from Trading, Portfolio Management and the Financial Markets. More often than not, Retail Traders fail in their objective of seeking out a real Professional Trading Education, taught to them by a real Professional Trader that has a high level of applied industry experience. This has lead to the unfortunate situation in which the vast majority of people that seek out what they think is a real trading education, still do not understand financial markets, how to trade them properly and how to consistently make money from them.
UNTIL NOW!  
Seminar Content and Timetable;-
<<< Seminar capacity is restricted to a maximum of 99 delegates. Seats at Anton's seminars are regularly booked out in advance. Book early to avoid disappointment >>>
 No other educational offering in the field of trading comes close!
At this seminar you will be taught by Anton from the ground up, how to approach the Financial Markets and the current Retail Trader landscape in exactly the same way REAL professional traders approach the markets, so you can emulate the exact same approach in order to become weatlhy from trading over time.
6:10pm registration, 6:30pm start.
The Other Side of the Fence
Professional Trading Knowledge Professionals Do NOT Want You to Know
The Broker, The Educator and The Retail Trader 
How the Industry Works and How It is Set-Up for Retail Traders to Fail

The Inversion Narrative
 Why the Vast Majority of Retail Traders in the U.K. Europe, Asia & Australia Lose Money
Why the Vast Majority of Retail Traders in The U.S. and Canada Lose Money
Charlatan Educators / Internet Marketing Imposters
How to distinguish between Real and Fake Trader's / Portfolio Managers
Matching Personality to Process
The Spectrum of Trading & Portfolio Management Strategies
Becoming Wealthy and Staying Wealthy
The five main criteria you must deploy in order to generate and maintain wealth
Anton's Retail Trader Survival Guide
The Main Approach Elements You Must Concentrate on in your First 6-12 Months
Background
The Institute of Trading and Portfolio Management was established to educate, inform and coach Retail Traders & Investors how to take a more Professional approach to Trading and Investing in the Financial Markets. We deliver the highest level of Trading and Portfolio Management education available to the Retail Trader / Investor globally, utilising teaching methods that everyone can understand and deploy themselves. We manage a global Portfolio ourselves and manage a community of Retail Traders and Investors, that connect with eachother and support eachother. We provide our community with a favourable infrastructure that allows each individual to reach their full potential. Additionally, we invest in our best performing students / traders and we also place some of our best traders into Professional Trading employment with Hedge Funds and Investment Banks.
Typically we have three types of delegates that attend our seminars and then join the Institute;-
1.    Delegates currently trading with their own money who have struggled to make consistent Returns on their Capital.
2.    Delegates who want to start trading with their own savings and seek a higher level Professional Trading & Investing education Vs what is available elsewhere.
3.    Delegates who are looking to enter the Professional world of Trading and Investing via Hedge Funds and Investment Banks.
You do not need any prior experience in Trading and Portfolio Management to attend one of our seminars. All you require is a basic level of common sense and arithmetic ability.
At the Institute you will be taught everything you need to know from basic to more advanced techniques. Our approach is challenging both to a beginner and more experienced traders. The professional trader approach is like nothing you have ever seen before. This is because it is simply not taught to the Retail Trader market and is usually only reserved for professional traders. 
For background information on Institute Trading Education please       Click Here
For more information on ALL upcoming Institute seminars please        Click Here
To visit the Institute website and experience all that we do please       Click Here
Seminar Speaker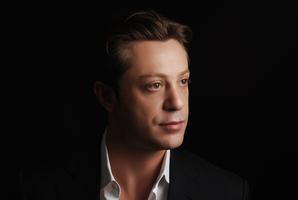 Anton Kreil is a professional trader formerly of Goldman Sachs, Lehman Brothers and JP Morgan. Anton is the Managing Partner of the Institute of Trading and Portfolio Managment and their global portfolio.
For more information on Anton you can click on the following links;-
Anton Kreil Resume / CV - Click Here
Anton Kreil Personal Website - Click Here 
We look forward to seeing you there !!!
When & Where

Large Lecture Theatre,
University of Westminster,
115 New Cavendish Street,
W1W 6UW London
United Kingdom


Thursday, March 30, 2017 from 6:30 PM to 9:00 PM
Add to my calendar
Organizer
Institute of Trading and Portfolio Management
The Institute of Trading and Portfolio Management was established to educate, inform and coach highly aspirational individuals who are currently either trading the markets with their own savings or seeking professional employment at an Investment Bank or Hedge Fund.
It's Time To Get Kreil !!! (London)