Its Tough Ladies, With International Speaker Coach and Trainer - Mary Keightley

Friday, April 17, 2015 from 10:00 AM to 12:30 PM (BST)
Event Details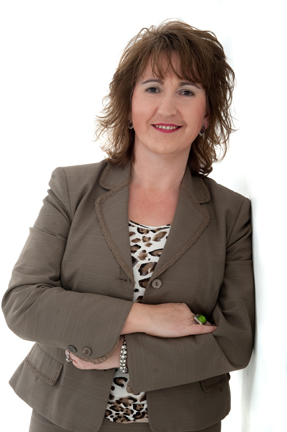 In this development accelerator master class learn the skills that women executives and emerging women leaders need to succeed.
Mary Keightley, International Speaker, Coach and Trainer shares some of the content that is used in Top Women Top Jobs full day workshop.
Learn the Knowledge
The 5 psychological characteristics of the mentally tough,
The 4 elements of Toughness
The hard questions and assess your own level of toughness
Challenging delusion.
Tough rules for women, Hard versus Tough
The Tools

Strategies to redirect your energy and focus when faced with distractions
Two Mental Strategies to stay composed under pressure,
Assessment of your own discipline and motivation.
Learn how to manage emotions like Anger and Surrender - 2 big performance killers.
Develop Mental Flexibility
Minimize time wastinng and conserve energy
Respond to change faster
Learn how to compartmentalize problems and find your on/off switch.
We have been priviliged to have Mary speak for The BWN before and are really excited to hear her again and learn more. Challenge your thinking and power up your success.
Learn more about Mary here - http://topwomentopjobs.com/content/mary-keightley  
Facebook page: https://www.facebook.com/TopWomenTopJobs?ref=hl
Linkedin: https://www.linkedin.com/groups?home=&gid=4337547&trk=my_groups-tile-grp
https://twitter.com/topwomentopjobs
Trust this is what you need for now…
Can't wait until the 17th April? Check out Mary's online store - http://topwomentopjobs.com/content/online 
Bring 2 friends and attend for free.
Do you want;
A better than early bird ticket?
Never have to remember to book?
To be on The BWN website with links to your business for free?
First refusal on media opportunities, events and discounts?
Discounts on stands, sponsorship and more?
Then the Better than early bird ticket could be ideal for you. Click here to learn more.
Attending our events?
Tweet @BWNcouk and we will happily retweet your news, ideas, posts and links.
Say "Hello" On our Facebook page and feel free to share your links to your site and social media so that we can say hi and get to know you before the event. Click here to visit our Facebook page
Great motivationl networking, great ideas, great opportunities, and so much more.
If you have had not been to an event yet come along and see why after 6 years we are still considered the most motivational, proactive networking group in Essex.
Don't worry about it being a girlie "clicky" group. This is business focussed in a relaxed environment that enables you to get the answers and connections you need.
What is the structure of our events?
The event starts at 10am and its fine to arrive early or late. And if you want a 1 2 1 its fine to arrive early, we won't disturb you.
Refreshments arrive at 10am, ensure you add your business literature to the promo table.
Feel free to put your handbag, coat etc on a place and help yourself to a cuppa.
At 10.30 we sit down and hear the Business Ops (which are local, national and international opportunities including media opportunities as they come up.) Then we have our 45 minute master class.
Then its over to you. The first 25 business women are guaranteed a 60 seconds to speak about their business and we ensure we stop the structured content by midday so that there is time to network freely again until 12.30.
If you need to dash that is fine. But Five Lakes Crowne Plaza is beautiful and perfect for a light lunch, a good coffee and a meeting.
When you leave ensure you take any left over business literature with you.
And keep in touch on our social media so that businesses get to know you between events.
Facebook - https://www.facebook.com/TheBusinessWomansNetwork
Twitter - https://twitter.com/BWNcouk
Linkedin - https://www.linkedin.com/groups/Business-Womans-Network-2633035?trk=myg_ugrp_ovr

When & Where

Five Lakes Crowne Plaza
Colchester Rd,
Tolleshunt Knight,
CM9 8HX Colchester
United Kingdom


Friday, April 17, 2015 from 10:00 AM to 12:30 PM (BST)
Add to my calendar
Organizer
The B.W.N offers you business focused proactive networking events to help you get motivated, focussed and grow your business.
From sole traders and SME's to Blue Chip organisations and professional institutions business women attend B.W.N events to connect with people, raise their profile, learn new skills and ultimately make business more successful.
No membership fees, no block outs - just business focused networking that works. We understand what it is like to run your own business and so each event has a business focused presentation to help you gain new skills and appreciate existing ones, attracting some of the country's top speakers on Business & Success.
Time and Time again the BWN is the place to gain new clients, new skills and the motivation you need to succeed.
This is not girly coffee mornings this inspirational and fun while productive and useful for your business - what more could you ask?
The Business Woman's Network is as passionate about your success as you are - Just ask the business women that attend.
 01206 381482  07989 935556
 info@thebusinesswomansnetwork.co.uk
For Free Top Tips, Reports and Blogs packed with free business ideas head over to our website - www.thebusinesswomansnetwork.co.uk
Wish you could have great networking like this in your Area?
Contact us to find out how you could be getting paid to network - no franchise, no big set up costs, no monthly admin fees - Ensure Your Business has an endless supply of opportunities and leads.