Description
---
itSHOWCASE - Business Software Showcase & Solutions
---
This event was origonally meant to take place on the 24th March however due to COVID-19 has been reschedule for 15th September.
Enterprise Software Applications
itSHOWCASE is designed to help business in the selection of 'enterprise-wide' solutions, principally ERP (Enterprise Resource Planning), Accounting and CRM (Customer Relationship Management)
itSHOWCASE is designed for businesses who need to update their management software systems, taking a self-service approach to their selection process. It's unlike any other exhibition you have been to. You won't be faced with a wall of exhibition stands, with little idea who's who, what's what and where to go next. The secret is in the preparation!
When you register, you'll be asked to tell us about your company, your business and your software requirements Before you visit, one of our team will call you for a brief chat to clarify your needs. Armed with that information, we will suggest the software suppliers who would be a potential match and arrange a series of 30-minute meetings for you on the day.
Who's Exhibiting?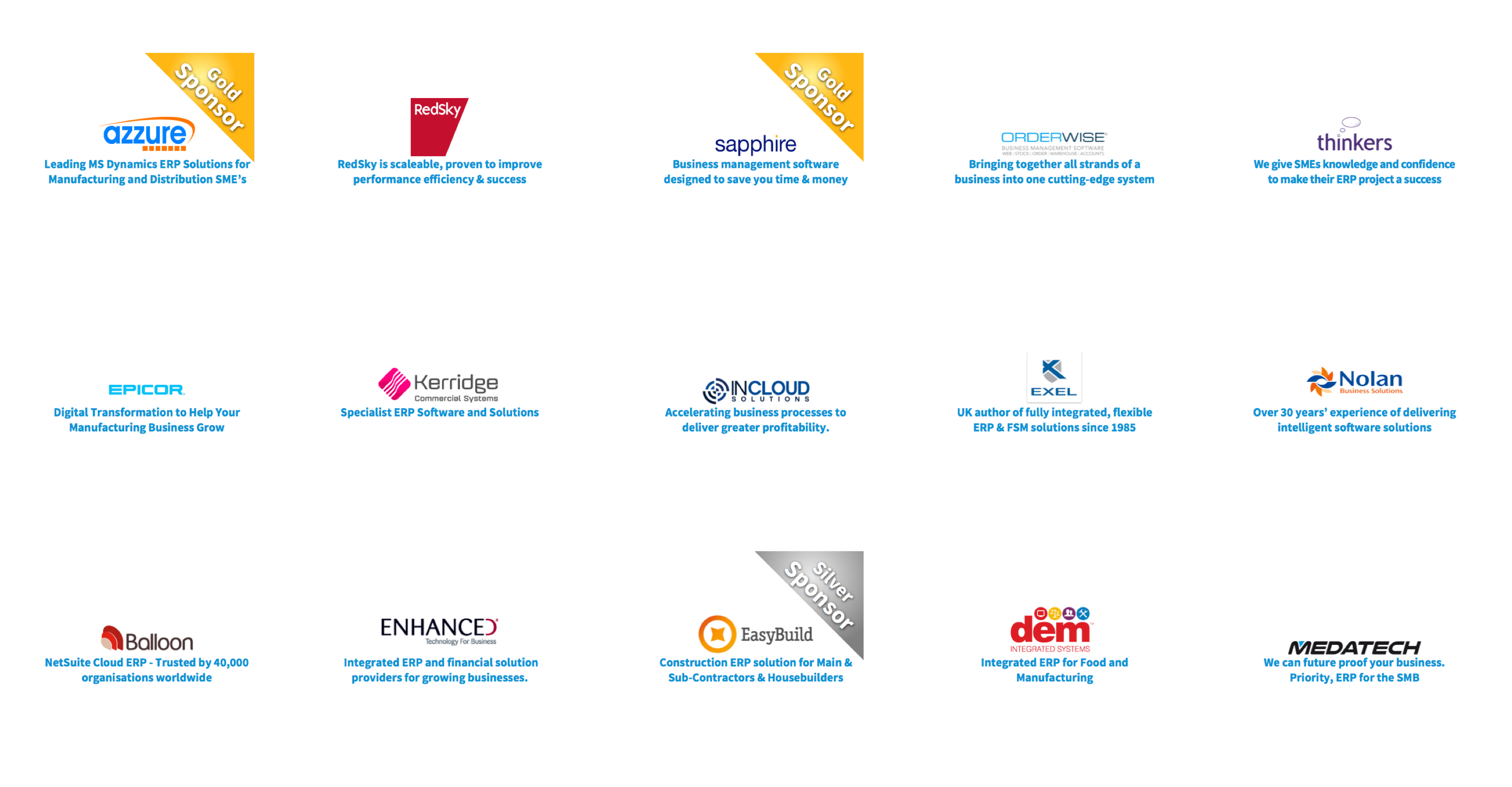 Exhibitors vary at each event, this image is an example, please visit the website for a comprehensive list of exhibitors at each event.
Go direct to our website https://www.itshowcase.co.uk