Event Information
Location
The Moat House
Lower Penkridge Rd
Acton Trussell
Stafford
ST17 0RJ
United Kingdom
Description
#iWebLive2019
iWeb Live 2019 is shaping up to be the biggest and best yet!
Alongside some of the eCommerce industry's leading experts, we're delighted to announce that Ian Leslie, author of two critically acclaimed books, "Curious" and "Born Liars", and specialist in psychology, social trends, and technological change will be joining us to deliver a keynote speech at iWeb Live 2019.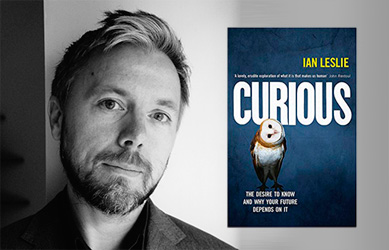 How to be more curious (and less stupid)
Ian will talk about the power of human curiosity and explain why it matters - to individuals, companies and marketers - why we're in danger of losing it, and why, in the age of smart machines, it's more important than ever to cultivate it.
eCommerce Takeaways
We have 13 of the commerce industry's leading experts on hand to deliver a day of key eCommerce takeaways around conversion rate optimisation, marketing automation, payments and product data that you can apply to your business.
When is it?

Wednesday 5th June, 10am - 4.30pm


Where is it?

The Moat House, Acton Trussell, Stafford, ST17 0RJ


What you can expect:

Insightful talks from Commerce industry experts

Lots of actionable eCommerce insights to takeaway and boost your business

Informal networking

Lunch and open bar
Visit www.iweblive.co.uk to find out more.
Date and time
Location
The Moat House
Lower Penkridge Rd
Acton Trussell
Stafford
ST17 0RJ
United Kingdom