IWG Western Pacific Region Global Lecture: Food & Nutrition Security
The IWG is proud to present the fifth installment of Global Lecture Series focusing on food and nutrition security in health emergencies.
About this event
The event will be hosted by the IWG WPR, with experts in the field of Food and Nutrition Security, Dr. Cecilia Acuin and Mr. Daniel Salunga.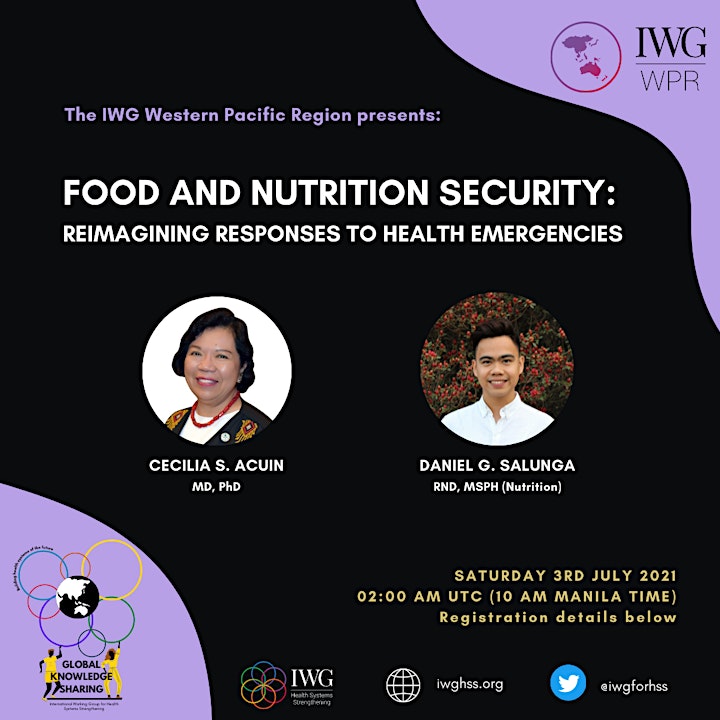 Delve into a discussion on the state of food and nutrition security during the pandemic, and examine solutions to nutrition security issues with us. A live Q&A session with the audience will be held after the talk.
What are you waiting for? Register now and join the discussion!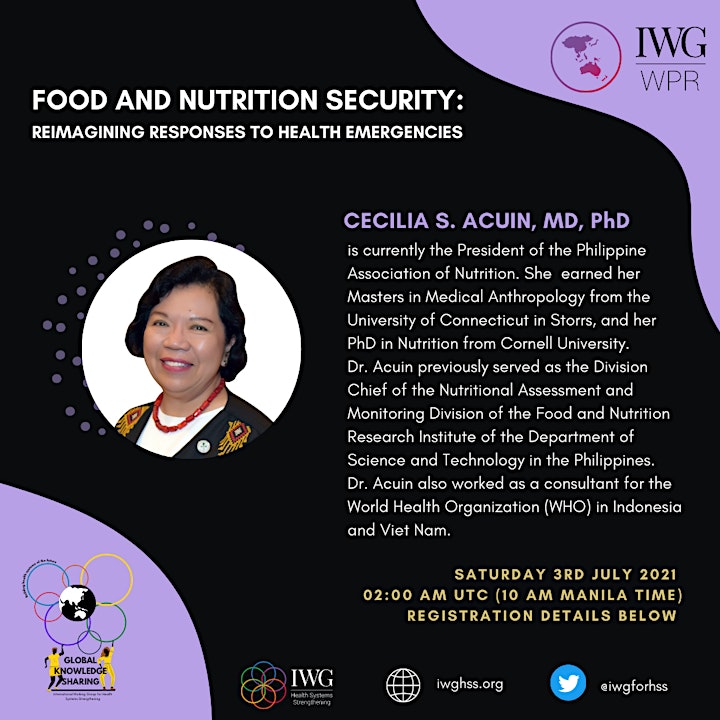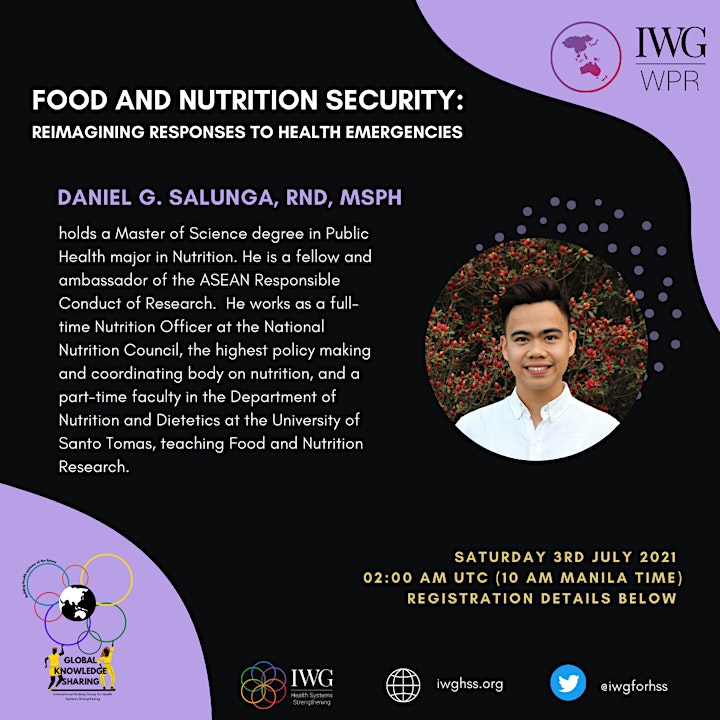 Join us through this link:
https://zoom.us/j/95984754009
Meeting ID: 959 8475 4009
Passcode: iwggls2021
Organizer of IWG Western Pacific Region Global Lecture: Food & Nutrition Security