An exciting, value packed event with talks by the UK's best traders and investors revealing the current invstment trends and future outlook.
About this event
Looking for guidance and education on how to invest and trade your own portfolio of stocks, cypto, property and forex? This event is for you!
By attending the IX Investor Show you will give yourself the edge when making financial decisions and understanding how to grow your wealth through active investing and trading.
Taking place at London's Heathrow Marriott Hotel, this one-day event features the best financial educators sharing insights and inspiration through and program of seminars, panels and interactive networking opportunities.
Outlook Conference Sessions at IX Investor Show:
Let's Get Digital - Cryptocurrencies are now familar to most investors and traders, and Bitcoin continues to find acceptance among previously traditional financial institutions, but what does the future hold? And what about other assets such as NFTs? Is this the future or just digital tulips?
Making Money Online in the New Remote Global Economy: It's never been so important to start your own online business. Whether as a side hustle or full time project, there are hundreds of opportunities out there at the touch of a button. Our expert panel debates the pros and cons and what to expect when setting out as an online entrpreneur.
How to Build a Stress Free Retirement Portfolio: For many traders and investors, their emotions influence their trading which can often times have a negative impact on results. Learning to control emotions and be disciplined enough to create and use a strategy consistently, even through a losing streak. In this session, David Paul will show you a proven system that can help you build profitable positions, rising in value, while managing risk and exposure to market surprises.
3 Golden Rules for Successful Day Trading: One for the more active traders to meet and learn from our 6 invited panel guests as to what it takes to really make money day trading the markets.
Global Outlook for Financial Markets in 2022: The big questions on every investors mind, and how things are likely to play out on the global stage with war on terrorism, pandemics, climate change and geo-political changes between east and west. In this extended session, our guests will attempt to predict the most likely impacts to sectors such as technology, property, oil and gas, retail and e-commerce. A must attend for investors wishing to prepare their portfolio for the future.
Also 3 more rooms of seminars and talks for traders and investors - Click here
Enjoy a free coffee on arrival courtesy of our Traders' cafe sponsor, Tickmill.
Tickmill provides premium trading products and services with transparency and innovative technology.
Speakers include...
Stephen Clapham, Founder, Behind the Balance Sheet
Grant Whitlock, Head of Trading, GlobalBlock
Adam Harris, Financial Markets Analyst, London City Trader
Alpesh Patel O.B.E., CEO. UK Government Dealmaker
Michael Hudson, Founder and CEO of Bitstocks
David Paul, MD, VectorVest UK
Simon Cotterill, Partner at SC Trading
Richard Muller, Algorithmic Proprietary Trader
Zaheer Anwari, Co-Founder Sumblime Trading Ltd
Jane Bayler, Founder of The Smart Connector
Guy Cohen, Founder of WiseTraders
Simon Massey, Lead Trader, TradeRoomPlus
Andy Haynes, Presenter, Property Investors Network
Glen Goodman, Contributing Expert on Cryptocurrency at LSE
Justin Urquhart-Stewart, Charman of Regionally UK
Neil Doig, Founder of Money Tipps
Michael Taylor, ShiftingShares.com
Danny Wallace, ShareSoc Director of the SIGnet Investor Group Network
Lee Sandford MSTA, CFTe, STA, Founder of Trading College
Charlie Burton, Co-founder of Ezeetrader
Neil Crammond, Head Trader, Educate2trade
Simon Popple, CEO of Brookville Capital
Fred Brett, CEO of Global Commodities Investment Ltd.
Program of Events:
Dowmload the PDF Program of Events (4 pages) - Click here
Review the seminar streams and activities in our 4 x theatres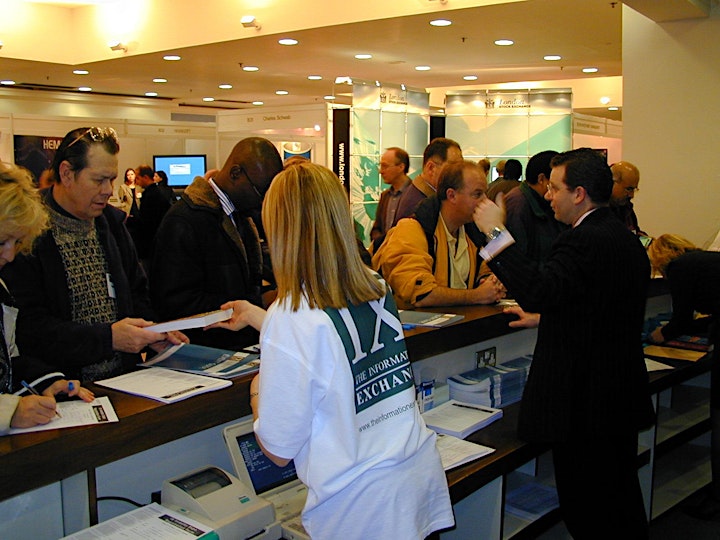 Organiser of IX Investor Show London 2021 - The UK's #1 Event for Investors & Traders