Description
It's Movie Night with IxDA London where we will view a variety of videos about our relationship with the tools and technologies beyond visual thinking — either as designers, or as end users. We'll follow the screenings with an in depth conversation about what was shown. Food and drinks provided by Pancentric.
Sponsored by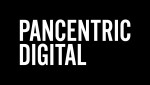 Why are we charging?
Since this event has limited seating, we want to insure everyone attends. Pancentric is providing a great space and wonderful food for the evening. We don't want to disappoint our sponsor with no-shows.
However, we are not going to keep your money, unless you don't show up. Make sure to check-in on arrival and we will refund £10 to your account via Paypal within 2 days after the event. If you decide not to attend without telling us 24 hours in advance, you will forfeit your £10 which will be used for future events.