Description
In the middle of Leeds there is a library, and in that library is a drawer full of amazing, boring things. Inspired by that drawer, a faded scrawl on a wall, and a talk that had not yet happened, Matthew and illustrator Kristyna Baczynski created a short comic. Matthew is going to talk about the process of creating that comic, from the tea-and-brainstorming 'first date' to the relentless tippy-tappy slog of typing a thing already clear in our heads.
Following the presentation will be a hands-on workshop with Sam Smith from RMA Consulting on how we can incorporate using comics in our design process.
About the Presenters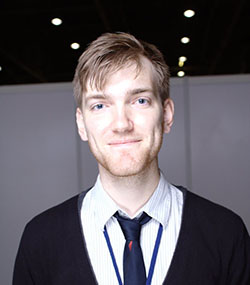 Matthew Sheret regularly describes himself as a 'copywriter'. In the last few years that's seen him writing interface copy, essays, comics, press releases, radio scripts, infographics, positioning statements and talks. He's done that for the likes of Last.fm, Thomson Reuters, and the Government Digital Service. Matthew edited the independent comics anthology Paper Science, and in 2011 was selected as the Writer-in-Residence for the Thought Bubble Sequential Arts Festival. In his spare time he plays with Lego.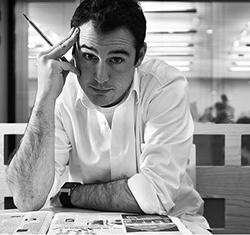 Sam Smith is a man of many titles, most of them acronym based. His latest business card has him down as a "Senior Interaction Designer" at RMA. In his current work with RMA - designing complex, data-driven applications, Sam has filled countless notebooks, sketchpads (and other less obvious surfaces) with sketches and ideas, most of them to do with work.
Thank you to LBi and FutureHeads as our sponsors for this event.
Organiser of IxDA London Presents Creating Comics with Matthew Sheret