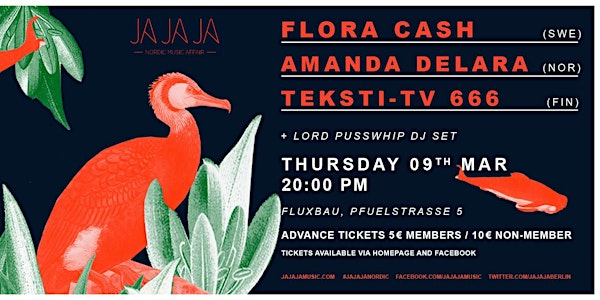 Ja Ja Ja Berlin: Teksti-TV 666 (FI), Flora Cash (SE) & Amanda Delara (NO)
Description
We are excited to start into a new season of Ja Ja Ja with you. Back to Berlin's coziest location - FluxBau - and three up-and-coming Nordic bands, we assure a lovely evening for all music lovers among you. To gain better insight into who is responsible for the band selection at Ja Ja Ja, these are the members of the Ja Ja Ja booking group:
Alexandra Bondi di Antoni (i-D Magazine)
Melanie Gollin (FluxFM)
Vivien Mierzkalla & Sven Staedtler (Verstärker)
Sarah Besnard (ATC Live)
Björn Pfarr (Reeperbahn Festival)
Philipp Jacob-Pahl (Landstreicher Booking)
Kiristin Michalek (VEVO)
Nina Howden & Steffi von Kannemann (Nordic by Nature)
For this March edition Ja Ja Ja Proudly Presents:
Flora Cash (SWE)
Amanda Delara (NOR)
Teksti-TV 666 (FIN)
Special guest Icelandic rapper Lord Pusswhip will spin some tunes for guests at the show!
Thursday, 09.03.2017
20.00 o'clock
FluxBau, Pfuelstraße 5
www.twitter.com/jajajaberlinb
www.instagram.com/jajajaberlin
Sign up via www.jajajamusic.com/membership for discounted entry to shows, exclusive offers and competitions and more!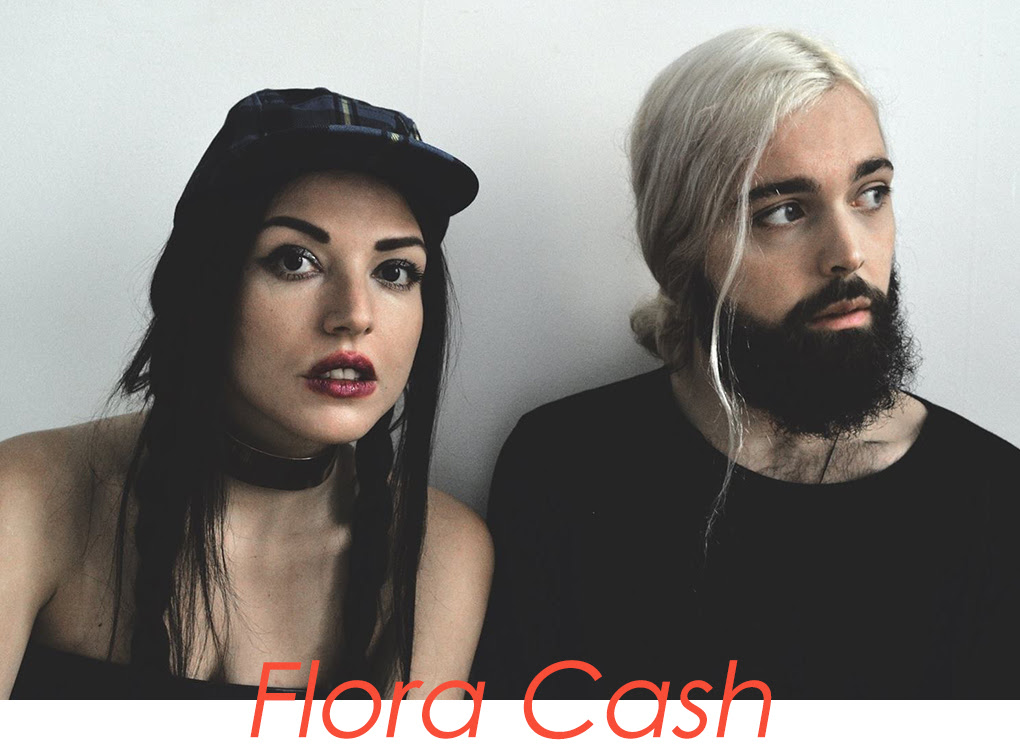 "Whilst Scandinavian duo Flora Cash might not have intended to do so, their crystalline guitar and spine-tingling melodies give voice to that feeling of emptiness that's recently become all-too-familiar." – The Line Of Best Fit
Flora Cash is an indie/folk duo from Stockholm comprised of Cole Randall and Shpresa Lleshaj. Together they explore the diversity of human relationships through music. Combining acoustic tones, soft riffs, and vocal harmonies with ethereal production reminiscent of Mt. Wolf and Poliça, the duo creates emotional genre-transcending soundscapes.
Their "atmospheric in theme and vibe" material was already supported by the likes of Noisey US, Paste, The Music Ninja, Earmilk, The Line Of Best Fit, Interview Magazine, Material Girl Magazine, BBC Radio and more. In the past months, Flora Cash released two hauntingly beautiful new singles – 'Sadness Is Taking Over' and 'Nothing Lasts Forever (And It's Fine)' – their new album will be expected in early April 2017 on ICEA.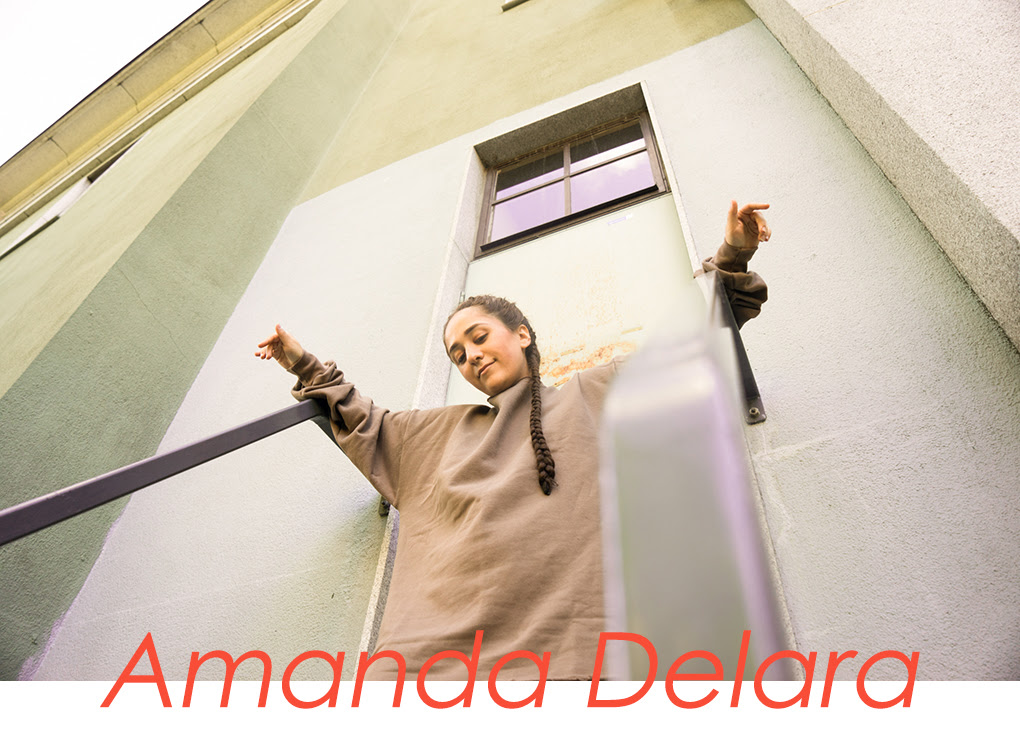 "No up-and-coming singer enjoys being compared to established artists. But when you're lumped in with the likes of Lorde and M.I.A, Sia , the pigeonholing is pretty darn acceptable." - Red Bull
Amanda Delara is one of the most exciting new artists to surface this year. Raised in small-town Nes in Norway, she began playing piano in early childhood and as a young teenager she decided to write her own music.
Amanda attended no music schools but her household had many classical instruments, so she taught herself to play piano and violin. Early cover songs and uploading music to social media platforms made the team behind Nico & Vinz aware of her talents and signed her to their own indie label GR:OW Records in Norway.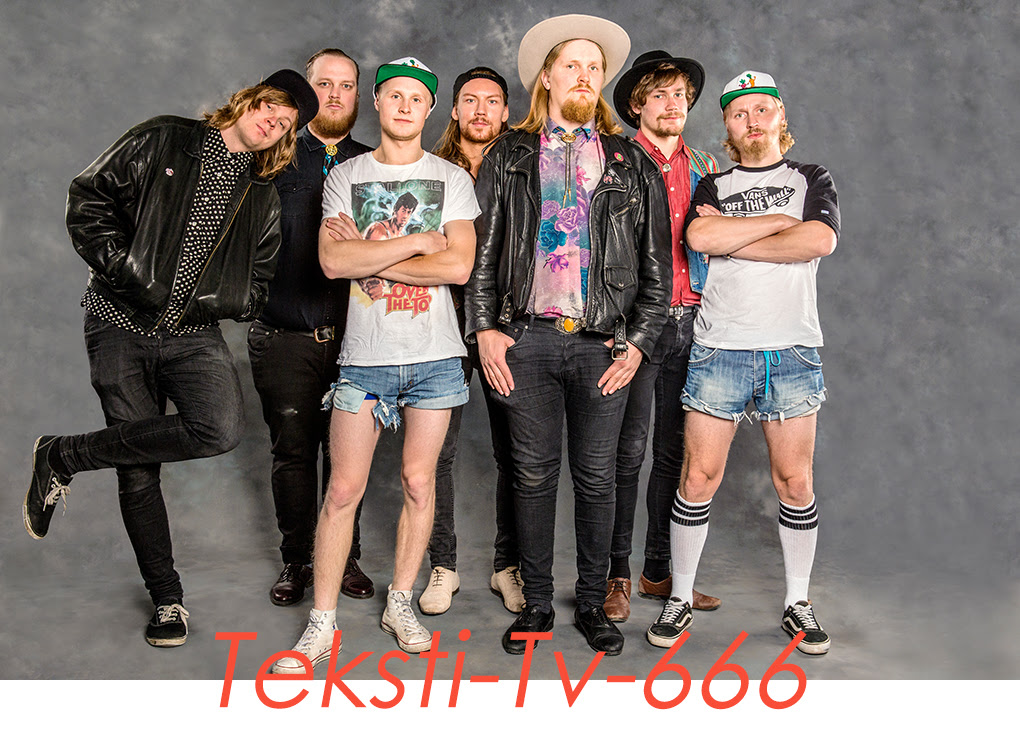 Is there such a thing as too many guitarists in a band? Finland's Teksti-TV 666 think not. Formed three years ago, things have escalated rather quickly for the seven-headed shoegazing kraut-punk monster. Armed with no less than five (at times six) electric guitars, Teksti-TV 666 are nowadays one of the most in-demand live acts in their native Finland, and select performances abroad have caused a bit of a storm, as well. After autumn 2016's Finnish tour with Kvelertak, the band will set their sights on Europe, beginning with a tour in Norway.
Teksti-TV 666 is a band built on contradictions. It is as if Neu! performed Ramones songs; it is a shoegazing Hellacopters; it is a heavy-but-soft wall of noise, a colorful slow-motion explosion. With over 100 shows played in three years and three EPs behind them, the band's reputation is rapidly on the rise.
On October 9th, Svart Records will present a CD/double-vinyl compilation of the band's three EPs. The records - titled 1, 2, and 3 - have all quickly sold out, the last one on preorders only. This compilation is the first time these precious recordings are widely available outside Finland.
---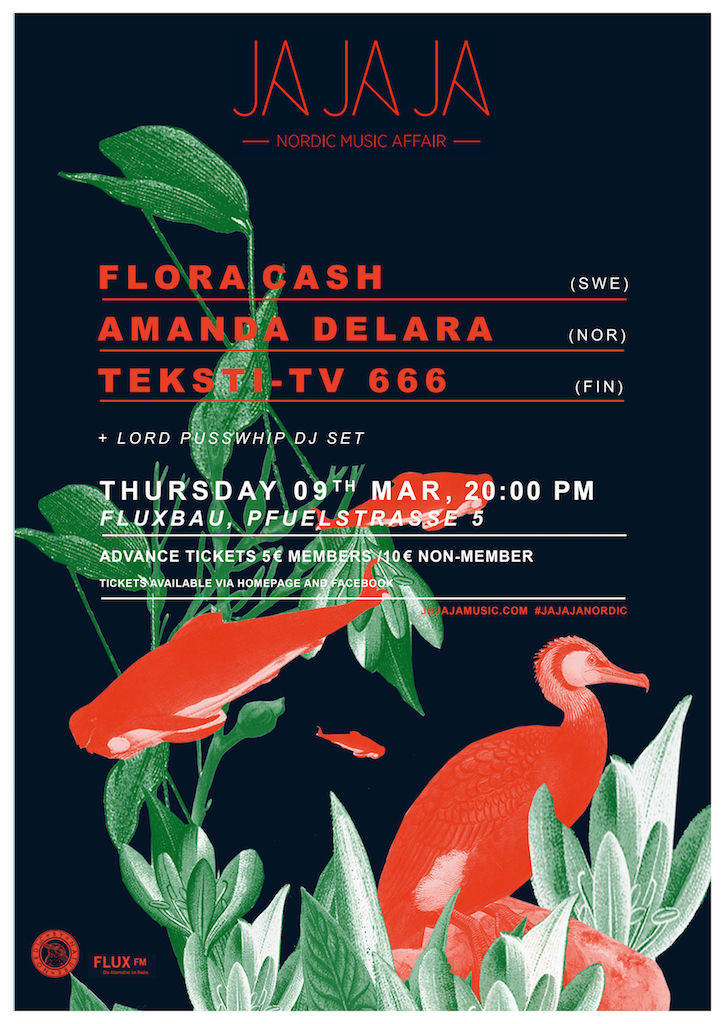 FAQs
Are there ID requirements or an age limit to enter the event?
16/18
Is my registration/ticket transferrable?
Yes
Can I update my registration information?
Yes.
Organiser of Ja Ja Ja Berlin: Teksti-TV 666 (FI), Flora Cash (SE) & Amanda Delara (NO)
Ja Ja Ja is the definitive Nordic website and club night celebrating the very best new music emerging from Sweden, Finland, Iceland, Norway and Denmark.
Each month at The Lexington in London, Musik & Frieden in Berlin and Molotow in Hamburg, Ja Ja Ja hand-picks the finest emerging talent from the Nordic countries, making sure that only the best music is filtered through to your ears.
Follow us on Facebook, Twitter and Instagram and sign up as a Ja Ja Ja member to keep up-to-date with the latest news and competitions. To receive a monthly email with the latest info and updates on the best new Nordic artists, as well as invitations to all of our showcases, please sign up to our Industry mailing list.
Join as a Member here: Sign up for Membership