James & the Giant Peach @ Maryhill Burgh Halls - Puppet Animation Festival
Description
James and the Giant Peach is a 1996 British-American musical fantasy film directed by Henry Selick, based on the 1961 novel by Roald Dahl. As a tribute to the cranky genius of Dahl, it's both fond and, in the best sense, fruitful.

James' happy life at the English seaside is rudely ended when his parents are killed by a rhinoceros and he goes to live with his two horrid aunts. Daringly saving the life of a spider he comes into possession of magic boiled crocodile tongues, after which an enormous peach starts to grow in the garden. Venturing inside the peach he meets not only the spider but a number of new friends including a ladybug and a centipede who help him with his plan to get to New York.

Date: Sunday 8th April
Time: 11am - 12.30noon
Where: Maryhill Burgh Halls, 10-24 Gairbraid Avenue, Glasgow, G20 8YE
Price: £2.50pp or £8 for a family of 4.

Advance booking is recommended. Limited spaces for those who have not booked will be available on a first come first serve bases on the day and tickets will be payable by cash only.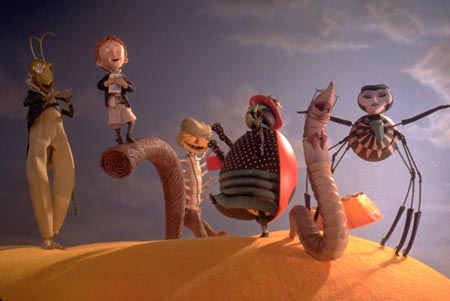 James and the Giant Peach is a PG rated movie and suitable for famlies.

Children must be accompanied by a supervising adult.
This event is part of the Puppet Animation Festival. For more information about the festival, please visit their website by following the link here.

For more information about Maryhill Burgh Halls Trust please visit: our website by following the link here.


This event is grant aided by Glasgow City Council Area Partnerships.

Maryhill Burgh Halls, 10-24 Gairbraid Avenue, Glasgow, G20 8YE