Refund policy
Contact the organiser to request a refund.
Eventbrite's fee is nonrefundable.
An online picnic making workshop that combines food history with delicious food to be enjoyed outdoors.
About this event

Enjoy two hours of cookery escapism and make your own Jane Austen picnic, inspired by historic recipes, with me, Paul Couchman, The Regency Cook.
#JaneAustenPicnicExperience is an online event that will walk you through the steps you need to create a delicious picnic that characters in a Jane Austen novel would have enjoyed.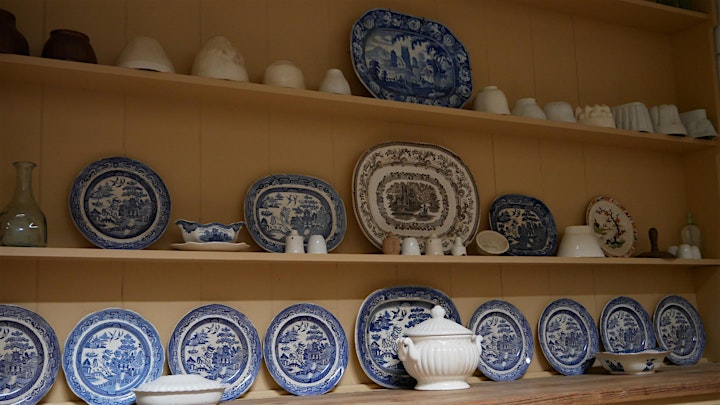 "It was to bedone in a quiet, unpretending, elegant way, infinitely superior to the bustle and preparation, the regular eating and drinking." 
from Emma by Jane Austen

Come and join in a unique historic online picnic making workshop.
We will work with historic recipes to recreate the tastes of Regency summers gone by.
In this online workshop you will learn how to create a picnic Jane Austen would have been proud of.
We'll make delicious pork or vegetarian raised pies, construct a beautiful Salamagundy salad dish, make some rout cakes and put together a delightful syllabub.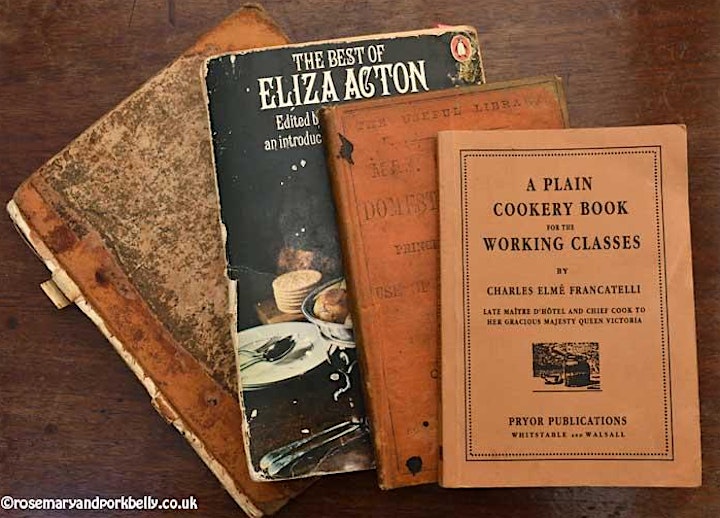 History
Throughout the course you'll learn the history of these dishes. So you can dazzle your friends with your knowledge of Regency food.
At the end of the course you'll have created picnic dishes fine enough for any Regency picnic. Fit to be seen in a Jane Austen novel or (even) to appear on Netflix's Bridgerton!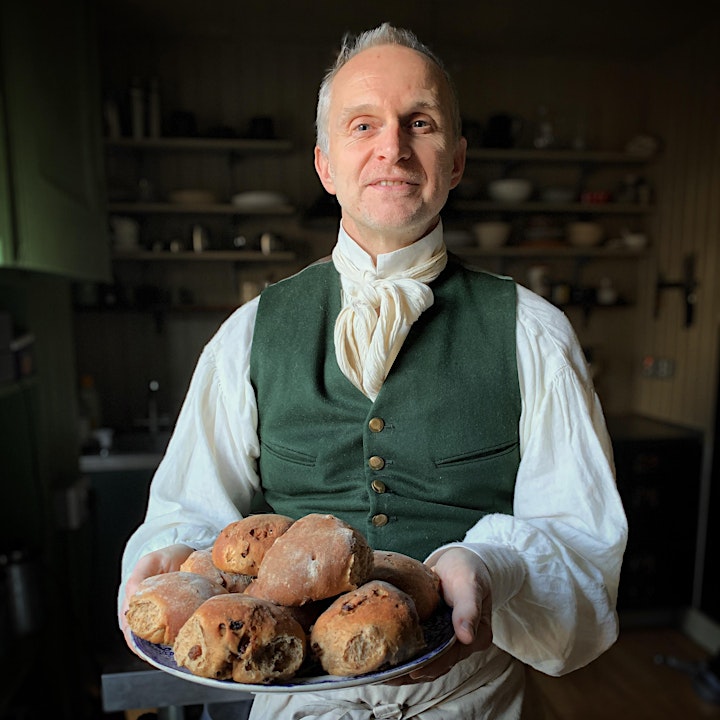 The workshop is given by The Regency Cook
The workshop is being given by me Paul Couchman, The Regency Cook. I am the the founder of the successful Dine Like a Servant fundraising dinners at the Town House and have given many in person food courses in the Town House's kitchen including courses in making Christmas Puddings, Fermentation and Hot Cross Buns.
I adore bringing back old historic recipes to life and sharing them with people all over the world. In uncertain times food can unite us all.
Online Courses
Since March 2019 I started giving online courses in Christmas pudding, Christmas cake, mince pies and Hot Cross Buns.
Reviews
If you are reading this thinking 'this all sounds very well but what is a historic food course like?' then I would like to present to you reviews for the courses I have given both in-person and online that wonderful people have sent my way.
I just wanted to thank you for fantastic time making our hot cross buns! I have made them since for my partner who really enjoyed them too.
You don't just give us a recipe; you give us a wonderful experience which we really cherish so thank you so much.
I am so looking forward to your next course whatever it may be!!
Sarah Lorimer
I attended a historic food course and had a very enjoyable afternoon. Paul was very knowledgeable and answered our questions about the building and the period kitchen equipment on display. The hot cross buns and biscuits we made were really nice, so nice my daughter declared the bun probably the best she'd ever tasted. Highly recommended.
Julie Campbell
I spent an amazing Sunday baking at the Regency Town House. A 5 star review for Paul…thank you Paul for veganising your recipes – the rose and caraway biscuits are a taste sensation. I can't wait to book in again for your next baking event! Thank you.
Trudi Styles
I just did the hot cross bun making class, it was absolutely brilliant. Paul was a great teacher and very patient and we were in such wonderful surroundings. I will be back again.
Georgina Gill

When is the course happening?
The course is taking place on Sunday 17th July 2022 at 4 pm British Time.
I can't make the live class can I still buy the course?
Yes. I'm recording videos on all steps of all the recipes, including the history bits. Some people even prefer to miss the live session and work at their own pace.
Can I attend and just watch?
Yes. Absolutely. Some people prefer to watch and cook the dishes another time or just come for inspiration. Perfectly fine. There is lots to learn even if you don't join in the cooking.
What's it like taking a course with The Regency Cook?
Luckily I had the wonderful Rosemary and Pork Belly to visit one of my Christmas courses and they wrote about it. Here are their impressions of the course.
Is the event suitable for beginners?
Yes. Complete beginners can enjoy this class too. The recipes themselves are simple and I will provide ingredient lists and methods before the course itself.
If you are unsure you can prepare everything before or even practice.
I know a lot about food history/I am a food historian. Will the course be too easy for me?
Perhaps.
But there will be the delight of coming together with people who are just as passionate about food as you are, from all over the world. There will be opportunities to share what you know too.
I will also be sure to include all references that I used, including books you might like to add to your food history library. If you are unsure just contact me through my website: www.paulcouchman.co.uk
Will there be a replay?
If for whatever reason you cannot make the class there will be a recording made of all the sessions so you can still enjoy the class at your own place at a time that suits you. Get in contact with me after the event and I'm happy to send it to you.
Will there be a refund?
Because I'll be offering replays, course materials and a course book to all attendees whether they attend live or not I can't offer a refund if you can't make the live section of the course or if you have technical difficulties on the day.
How much is the event?
£24(including booking fee) Early bird (limited number)
£29 (including booking fee) Normal Price
What's included in the price?
- The live course.
- Recordings of the class and step by step videos on how to make each dish. The live course recordings will be sent afterwards if asked for.
- The workbook includes a history section and original historic recipes with modern adaptations.
I'm vegan, vegetarian and/or gluten intolerant?
I understand. Do get in touch with me directly and I can offer suggestions for alternatives. Even historic food can be made without animal products or gluten. It is possible. Challenging but possible.
Where can I contact you with any other questions?
Please contact me at paul.g.couchman@gmail.com