How To Academy presents... Jane Goodall - A Survival Guide for an Endangered Planet | In Conversation with Hannah MacInnes
About this event
Join a hero of the environmental movement, conservationist Dr Jane Goodall DBE, as she shares an indispensable message of hope.
'One of the most impactful and important leaders on the planet.' Leonardo DiCaprio
World-renowned ethologist and conservationist Dr Jane Goodall, DBE, Founder of the Jane Goodall Institute and a UN Messenger of Peace, has spent more than a half-century warning of our impact on our planet. From her famous encounters and research into the wild chimpanzees in the forests of Gombe which began more than sixty years ago and continues to this day, to her tireless campaigning for the environment in her late eighties, Jane has become the godmother to a new generation of climate activists.
In this livestream In Conversation event, Jane will draw on the wisdom of a lifetime dedicated to the natural world and its inhabitants, teaching us how to find strength in the face of the climate crisis, and explaining why she still has hope. She will weave together stories from her travels and activism, offering us a new understanding of the crisis we face and a compelling path forward for us all to create hope in our own lives and in the world.
The world needs a manifesto of hope now more than ever. Jane Goodall joins us to show that even in the face of great adversity, we can find hope in human nature, and in nature itself.
About the Jane Goodall Institute
The Jane Goodall Institute (JGI) is a collection of 24 community-centred conservation organisations around the world that advance the vision and work of Dr. Jane Goodall, DBE. By protecting chimpanzees and other great apes through collaboration with local communities, best in class animal welfare standards and the innovative use of science and technology, they improve the lives of people, other animals and the natural world we all share. Founded in 1977 by Dr. Goodall, JGI inspires hope through collective action, and is growing the next generation of compassionate changemakers through their Roots & Shoots youth programme, now active in over 60 countries around the world.
If you would like to support the Jane Goodall Institute in the UK (Registered Charity Number 327858) you can make a donation to the charity whilst purchasing a ticket. www.janegoodall.org.uk
Dr Jane Goodall, founder of the Jane Goodall Institute & UN Messenger of Peace, was born in the UK. In July 1960 at the age of 26 she travelled to what is now Tanzania, and ventured into the forests of Gombe and the world of wild chimpanzees. From those early days in the remote forests of Gombe, to the lecture halls of Cambridge (where she earned a PhD in ethology with no prior degree) and Stanford (as a visiting professor in human biology), through 60 years of ground-breaking research, Dr Goodall has become one of the most recognised living scientists in the world.
Hannah MacInnes is a broadcaster and journalist. Alongside hosting How To Academy's live programmes and podcast, she presents a cultural show on Times Radio and interviews on-stage at a number of other major literary events. She is the host of The Klosters Forum Podcast series and has written for the Radio Times, the Evening Standard and TLS. Before going freelance she worked for 8 years at BBC Newsnight, as Planning Editor and as a Producer / Filmmaker.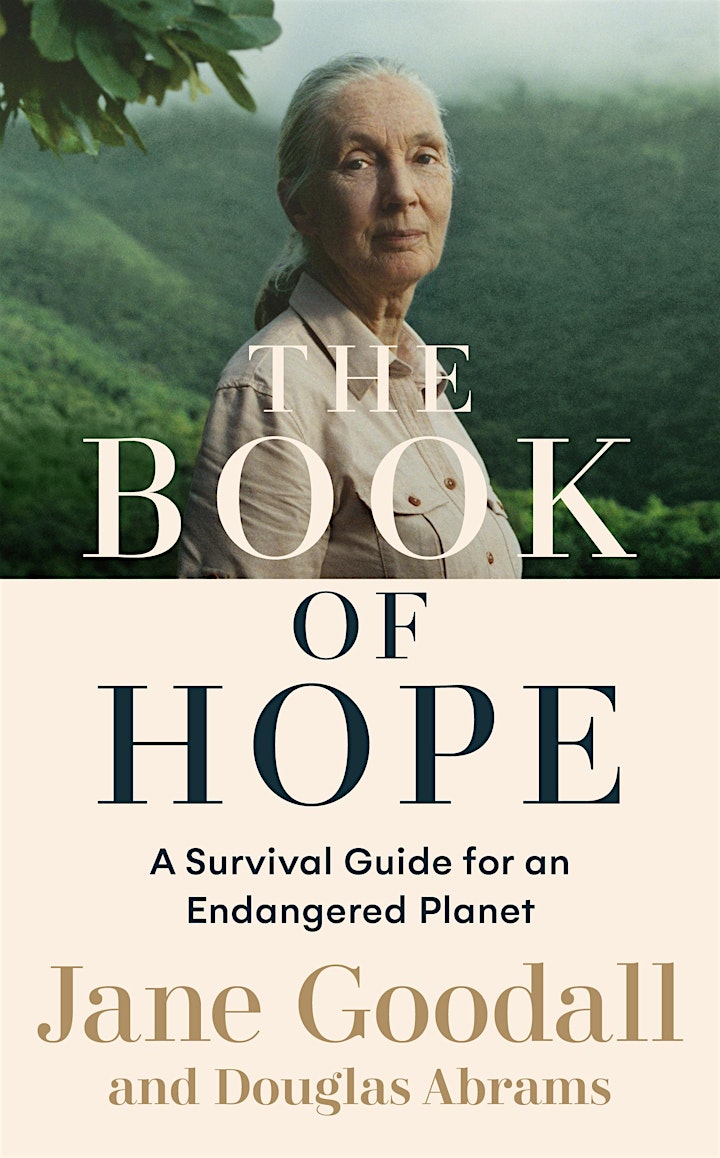 Organizer of Jane Goodall - A Survival Guide for an Endangered Planet
How To Academy is an organisation for people who think big. From Nobel laureates to Pulitzer Prize winners, we invite the world's most influential voices to London to share new ideas for changing ourselves, our communities, and the world. 
We host leading artists and thinkers in an unrivalled programme of public talks, debates and conferences – from Yuval Noah Harari to Natalie Portman, Emma Watson to Eric Schmidt.
We help businesses discover transformative new strategies, anticipate the future, and inspire their staff with keynotes and workshops by internationally-acclaimed economists, psychologists, politicians, and thought leaders. 
We offer masterclasses live and online with experts in essential twenty-first century skills, like leadership, public-speaking, decision-making and resilience. And we make books, podcasts and films to share insight and innovation around the world.