Janine Stellatos Metro Ministries
Janine works with Dr Bill Wilson & heads up Metro Ministries Kenya ! Be challenged & inspired from a radical Lady & missionary
About this event
A British missionary who is reaching 71,000 Kenyan children every week says that giving up her life in the UK to make the move was well worth it.
Janine Stellatos, 58, established the work of Metro World Child in Kenya and the missions organisation is now reaching and feeding tens of thousands of children across the country.
She tells iBelieve: "I was brought up in a Christian family and from the age of five I told my mum that God has called me to be a missionary one day.
"Africa was always on my heart, but of course, my mum didn't encourage it as at that time Africa was a place that was feared by many.
"I knew one day it would happen, but it didn't come about until I was 53. I worked for the Charity Commission for many years; I led worship at the Hollybush Fellowship for nine years, before I linked with Pastor Bill Wilson from Metro. I was running a Sunday school, but it was lacking and we heard of the work Pastor Bill was doing in New York."
After heading to the United States to see the work of Metro World Child, Janine's desire to make a difference became even stronger.
She says: "We came back from New York having seen an excellent work, but my heart never came home.
"I knew this was a God connection. God was already laying the ground for me. I couldn't keep spinning several plates so I left the Charity Commission and went by faith after 16 years there.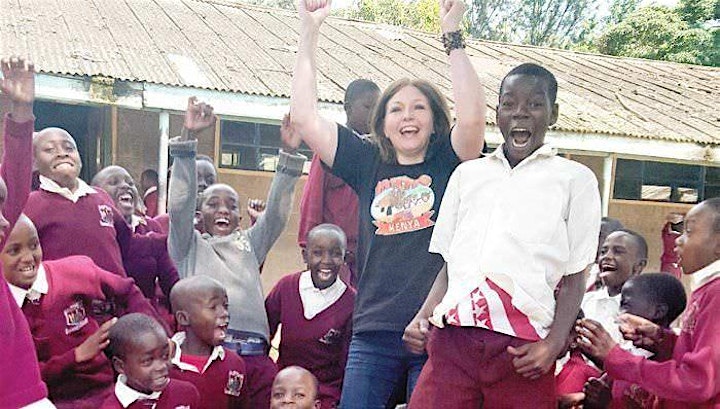 Organizer of Janine Stellatos Metro Ministries