January CAKE Morning

Tuesday, January 26, 2016 from 10:00 AM to 12:00 PM (GMT)
Event Details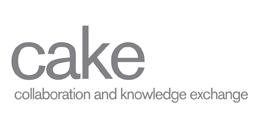 Tuesday 26th January 2016
Digital Diasporas
 
How can digital technology tell the stories and  trace the journeys of collections? Collections be they manuscripts, objects or other manifestations aren't always kept cohesively and can be dispersed through out history. When looking to make them whole again, what are the motivations, desirability and principles that underpin the exploration into the collections digital diaspora?

Karin Brown, Shakespeare Institute Librarian, Shakespeare Institute: Pulling Together Kenneth Branagh: finding a platform for dispersed performance collections

Using the example of the archival output of Kenneth Branagh as a starting point this presentation will look at the problem of performance archives, their dispersal, problems with digitisation and the current ethos for collection of material based on a hierarchy of availability rather than coverage. Karin will talk through her attempts to develop platforms that re-envisage the theatre archive; integrate content held in different institutions; offer opportunities for creative and pedagogical use; and provide a clear understanding of what is held where and why.

Karin Brown graduated from the University of Aberdeen where she studied English Literature and Language. She is currently the Shakespeare Institute Librarian at the University of Birmingham. A performance historian, she has written and lectured on modern and Victorian theatre, Shakespeare, performance archives and film. In 2014 she worked as dramaturg on a performance art project on Macbeth for the Royal Shakespeare Company.
Publications: contributor of Royal Shakespeare Company performance histories for single editions of 22 Shakespeare plays, ed. Jonathan Bate & Eric Rasmussen, published by RSC/Palgrave Macmillan, 2008-2011.

Karin Brown, 'Professional productions of early modern drama, 1960–2010,' in Performing Early Modern Drama Today, edited by Pascale Aebischer and Kathryn Prince (Cambridge University Press, 2012).

Karin Brown, 'Time Out of Joint: traumatic hauntings in the Spanish Civil War films of Guillermo del Toro' in The Supernatural Cinema of Guillermo del Toro, ed. John Morehead (McFarland, 2015).

@ShakesInstLib 
http://www.birmingham.ac.uk/schools/edacs/departments/shakespeare/research/shakespeare-institute-library.aspx 
https://silibrary1.wordpress.com/ 


Dr Toby Burrows, Department of Digital Humanities, Kings College London: Digital representations of manuscript histories: visualising the Phillipps collection

 Sir Thomas Phillipps (1792-1872) owned more than 40,000 medieval and early modern manuscripts - almost certainly the biggest private collection ever assembled. In the century after his death, the manuscripts were gradually dispersed through sales and auctions. Today, they are scattered across numerous institutional and private collections around the world. This talk will look at digital methods for tracing and visualising the individual and collective histories of the Phillipps manuscripts. These new approaches show the patterns of movement of manuscripts over the centuries, and help us to understand the ownership networks in which they circulated. They also demonstrate the value of provenance studies for the history of manuscripts.

Dr Toby Burrows holds a Marie Curie International Incoming Fellowship (2014-2016) in the Department of Digital Humanities at King's College London. He previously worked at the University of Western Australia Library managing the E-Research Support Unit, and as Principal Librarian responsible for the Rare Books and Manuscripts Collections. He has been involved in several Australian digital infrastructure projects for the humanities, including the Australian Research Council's Network for Early European Research and the HuNI (Humanities Networked Infrastructure) Virtual Laboratory. Other recent research projects have included "Medieval and Renaissance Manuscripts in Australia", with the University of Melbourne and the State Library of Victoria. 

@TobyBurrows
http://tobyburrows.wordpress.com
Mar Dixon and Linda Spurdle  Culture Themes

CultureThemes orchestrates monthly hashtag themes which involve museums and others from around the world joining in with tweeting a certain theme on a given day. It regularly has world trending hashtags on twitter. 52 Museums is a new project in which museums globally share anything they want for the week on Instagram. Every museum that signed up is going to help engage with the account for the year – so local museums will get the same support as the nationals. Mar Dixon is behind Culturethemes and 52Museums. Birmingham Museums regularly participate in CultureThemes and have signed up to take part in 52 Museums on Instagram https://www.instagram.com/52museums 
Mar Dixon is  Project Coordinator for international projects and the creator of  international and world trending social media campaigns. She is passionate about culture to ensure culture is accessible to all.

She is founder of : MuseoMixUK: A product from MuseoMix in France, MuseoMix UK will take place at Derby on November 7-9 with an open day 10th. Approximately 120 people from cultural, dev/programming/technical and visitor sector will come together to inspire, create, play with exhibitions using FabLab, digital and traditional resources. http://www.museomix.org/en/localisation/derby-2014/

MuseumCamp: An unconference for people who like Museums to talk about issues relevant but not always heard at conferences. Museum Camp is being planned for 2014. http://museumcamp.org/

Teens in Museums: Addressing the needs of teens and young people internationally.  They created the manifesto and supply all content for the website.  On Twitter and Facebook also. http://teensinmuseums.com/

CultureThemes: Culture Themes is a multinational group of museum professionals. We exist because of our passion for promoting and preserving museums, libraries, galleries, and heritage properties worldwide. We run monthly hashtag events that allows venues and visitors new to social media interact with a fun and positive activity http://culturethemes.com/

She also runs  Ask a Curator Day on Twitter.

@MarDixon, @AskaCurator, @MuseomixUK, @Museumcamp, @TeensinMuseums, @CultureThemes, @Puppetarchives,  
Linda Spurdle  leads on digital strategy and public facing digital developments at Birmingham Museums Trust (BMT). This includes web, social media, digitisation, photography, the Picture Library, the Planetarium, and more. BMT accounts have c.125,000 followers on Facebook and twitter and high levels of engagement. She has extensive experience of managing and leading on digital projects, including award winning websites. She is the co-founder of Museum Camp, the innovative UK museums unconference, with Mar Dixon.
@LSpurdle
http://www.birminghammuseums.org.uk/
---
Given the wide and diverse range of academics, businesses, students and Heritage organisations working collaboratively at the Digital Humanities Hub, we host free monthly "cake" (Collaboration and Knowledge Exchange) mornings to showcase current developments, discuss funding opportunities and tackle current challenges. Plus - there will be cake!

You can access printable directions and a map by going to our University web page HERE .  

If you have any special requirements, please do not hesitate to get in touch at n.m.wood@bham.ac.uk or by phone on 0121 414 9154. 
---

The Digital Humanities Hub is supported by: 

Attendee List
Sort by:

Date

|

First Name

|

Last Name
When & Where

Digital Humanities Hub
Chowen and Garfield Weston Foundation Prototyping Hall, Ground Floor, ERI Building
University of Birmingham, Pritchatts Road, Edgbaston
United Kingdom, West Midlands B15 2TT


Tuesday, January 26, 2016 from 10:00 AM to 12:00 PM (GMT)
Add to my calendar