Description
Join us for our January lunchtime networking meeting at Town End Farm, Airton.

We'll be following our usual simple informal networking format which includes lots of tea, coffee and time for networking. Everyone has a couple of minutes to talk about their business then Chris Wildman from Town End will tell us a bit about his business, their range of local produce including their own farm meat and charcuterie along with their future plans and activities. For more info about the farm shop and the products, courses and services they offer have a look at www.townendfarmshop.co.uk.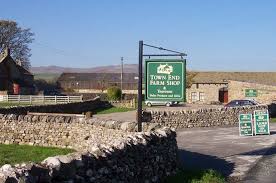 We have a box of business cards at meetings so remember to bring yours along.
No need to print off tickets - we would just like to know how many are coming so we have enough cake.

Any questions call or email me on 07977 040329, hello@northcravennetworking.co.uk or hub@settlecommunityandbusinesshub.org.uk
Lots of parking available at Town End Farm Shop.

Directions
From the Market Place in the centre of Settle take the Airton/Malham road past the Folly and through upper Settle. Continue on this road to Airton where you'll meet a T junction with the road to Malham. Turn left at this T junction and Town End Farm Shop is signed 200m on your left.

From Skipton direction leave the A65 at Gargrave and at turn right heading north towards Malham. Go through Airton and Town End is signed on your left.