January Startup Masterclass
Actions and Detail Panel
January Startup Masterclass
Thu 26 January 2017, 09:30 – 15:00 GMT
Description
Start your business in 2017
Join Forward Ladies for a masterclass especially for Start Up companies this January, sponsored by Carrwood Park.
This Masterclass is for you if:
• You have an idea you want to progress into a business
• You have a new business in its first few years of trading
• You are looking to launch a new product.

Suitable for entrepreneurs of all levels, the day aims to show you how to stop procrastinating, get your business up and running, and have fun while doing it.
Through lessons, our speakers will share the secrets of the trade that helped their companies rise above the competition and continue growth past the "start-up" stage.
Planning -You'll discover the fundamental things you need to know to set up a new business.

Product Development -If you have a product to launch, you'll learn how to find the right suppliers and stockists, and how to communicate with them effectively.

Sales & Marketing - you'll learn the essentials of marketing and branding including social media to ensure people find your product.

Financing and investment - you'll learn about how to fund your new start up.

You'll learn of common pitfalls - and how to avoid them

Q&A - an invaluable opportunity to pick the brains of an experienced business owners
---
Meet your Speakers:
Rebecca McCann, Founder of the Pro Blo Group
The Young Entrepreneur winner at our 2015 National Women in Business Awards, Rebecca has had outstanding success with her business Pro Blo Group. Her product, CurlME by Pro Blo is now the celebrity tool used by Michelle Keegan and is used backstage on Strictly Come Dancing and has been featured in Vogue.
In less than 18 months, her business has expended into Europe and launched a franchise in the United Emirates.
Rebecca will share her business journey with you and how she launched it and the secret to her marketing strategy.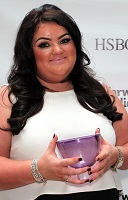 Joanna Stephenson, Managing Director of PHD Marketing & Strategy
The winner of the Start Up category at our 2016 National Women in Business Awards, Joanna and PHD Marketing is an excellent example of a small company making their mark on a large industry.
After a career in the chemical industry followed by working as the marketing director at LINPAC group, Jo pitched to the Board of LINPAC to outsource their marketing dept. PHD now supplies a range of marketing & communications services to manufacturing and distribution businesses across the UK, Europe and the Middle East.
Jo will be sharing her expertise with us and give the insite you need to tap into those hard to reach markets.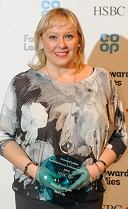 More speakers to be announced soon...
We are one of the UK's leading women's networking and business support organisations, with members all over the country supporting and inspiring each other.