Event Information
Location
Autograph
Rivington Place
London
EC2A 3BA
United Kingdom
Ten artist commissions responding to the wider contexts of the Covid-19 crisis. Free exhibition at Autograph's gallery in Hackney, London.
About this event
The exhibition is at Autograph's gallery 23 Sep 2021 – 12 Feb 2022. These tickets are for January dates only. To book tickets for other dates, click here.
As we face the emotional, physical, economic, psychosocial and other consequences of the Covid-19 pandemic and consider new ways of being in this time of global crisis, the notion of community and care is more pertinent than ever.
Autograph commissioned ten UK-based visual artists – Mohini Chandra, Poulomi Desai, Joy Gregory, Othello De'Souza-Hartley, Sonal Kantaria, Ope Lori, Dexter McLean, Karl Ohiri, Silvia Rosi and Aida Silvestri – to create new work responding to the wider contexts of Covid-19, looking closely at their immediate environments. The interdisciplinary artworks they produced represent thoughtful reflections on changing conditions of existence: generous invitations for us to think about what it means to be human and to care for one another. Using primarily photography and video, the artists reflect both carefully and critically – and often very personally – on the impact of the pandemic, exploring ideas of loss, family, home, belonging and diaspora while considering different lived experiences, and the inevitability of change.
The ten artists' work will be brought together for the first time in this group exhibition at Autograph's gallery.
Curated by Renée Mussai, Mark Sealy and Bindi Vora.
Find out more about the exhibition and the artist commissions on our website
Your Visit / Accessibility at Autograph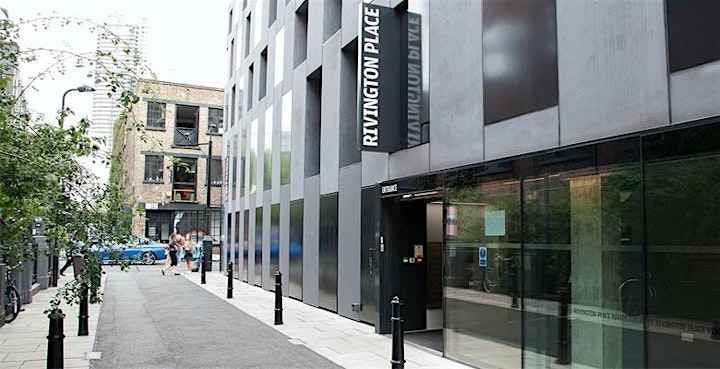 Our gallery is located at Rivington Place in Hackney, London. Our iconic building was designed by Sir David Adjaye and is England's first permanent public space dedicated to diversity in the visual arts.
Autograph is an accessible venue that welcomes people with all types of disabilities.
We care about our visitors, staff, artists and community, and are keeping measures in place to help ensure a safe visit for everyone, including:
We are carefully managing visitor numbers in the gallery through timed tickets
Help us keep everyone safe. If you are able to, please wear a face covering during your visit
Have a look at our Visit Us page, it has full information about Covid-19 safety and accessibility at Autograph.
About the Project
This exhibition is part of Autograph's commissioning project Care | Contagion | Community —Self & Other. Initiated during the first month of lockdown in March 2020, Autograph's curatorial team Mark Sealy, Renée Mussai and Bindi Vora spent a year working closely with ten UK-based artists to support the creation of new work. We also invited ten writers – each paired with one of the artists – to produce a short essay contextualising these artworks, and produced a series of interviews with each artist.
Visit our website to read more about the project, exhibition, commissions and to read the accompanying texts
New Book
To accompany the exhibition, Autograph is publishing a new anthology featuring all 10 artist commissions and 22 texts. Join our mailing list to find out first about pre-orders for the book.
Supported by
Supported using public funding by Arts Council England.
Date and time
Location
Autograph
Rivington Place
London
EC2A 3BA
United Kingdom