About this event
Aiming to further strengthening UK. Malaysia relations with Japan, we hold an exciting online event called JAPAN DAY for BMS. You can enjoy the magnificence and authenticity of Japanese culture from the comfort of your sofa. The following presentations and performances are waiting for you on the eve of the 2021 Tokyo Olympics!
Japanese Food Presentation by Testuro Hama
Sake Presentation by Marie Cheong-Thong & Shigeki Tonoike
Japanese Tea Presentation by Scott Sebastian Yeoh
Traditional Japanese Dance by Hiroko Tanaka
Kimono (Traditional Dress) Presentation by Mamiko Sato
Traditional Songs by Akari Mochizuki & Hibiki Ichikawa
Japan Trip Video Presentation by Rie Hamaguchi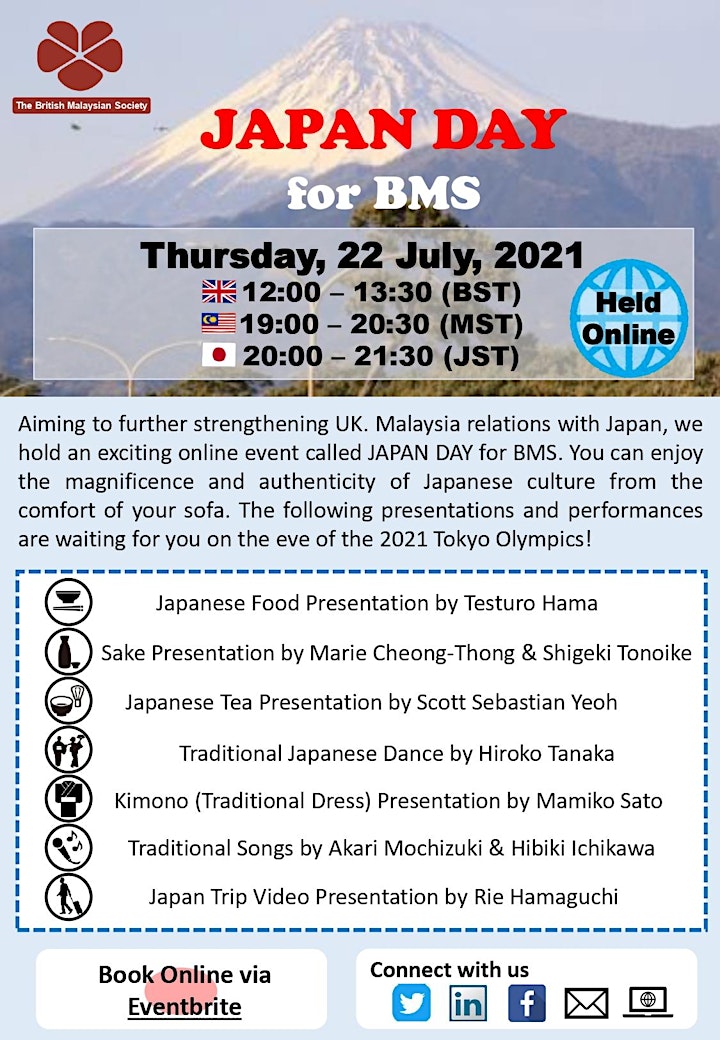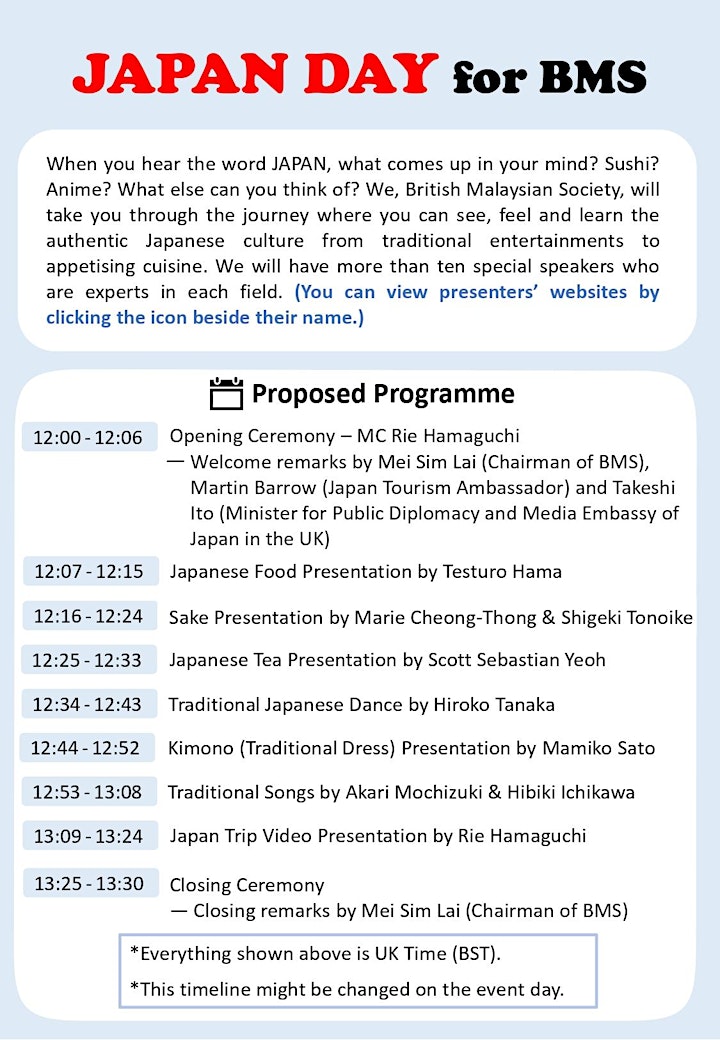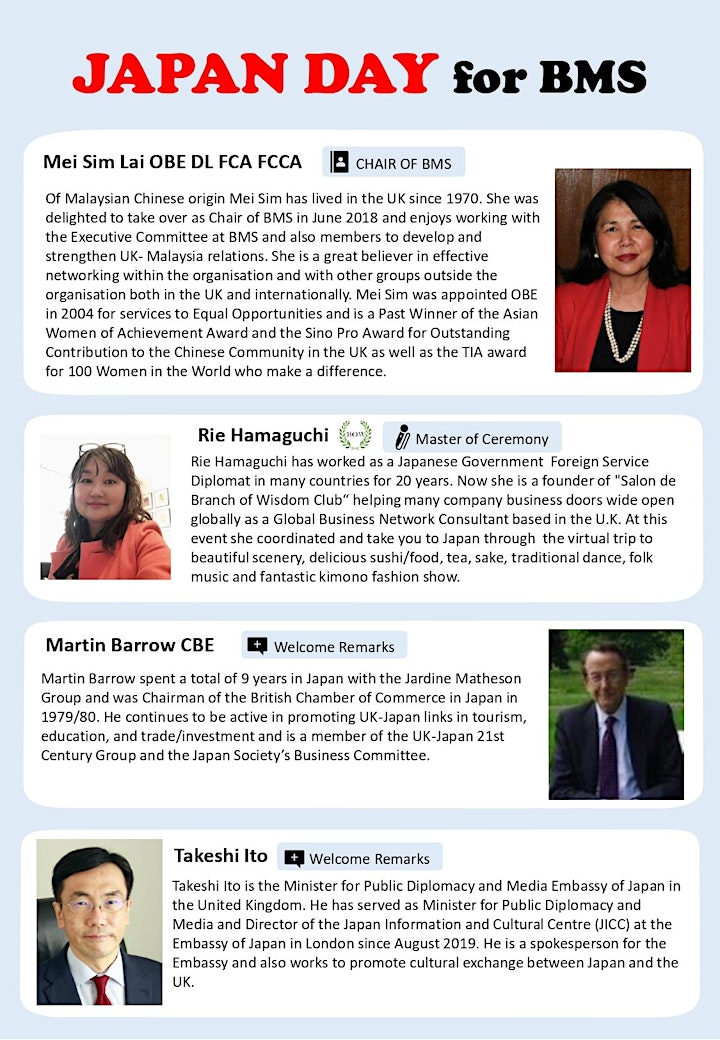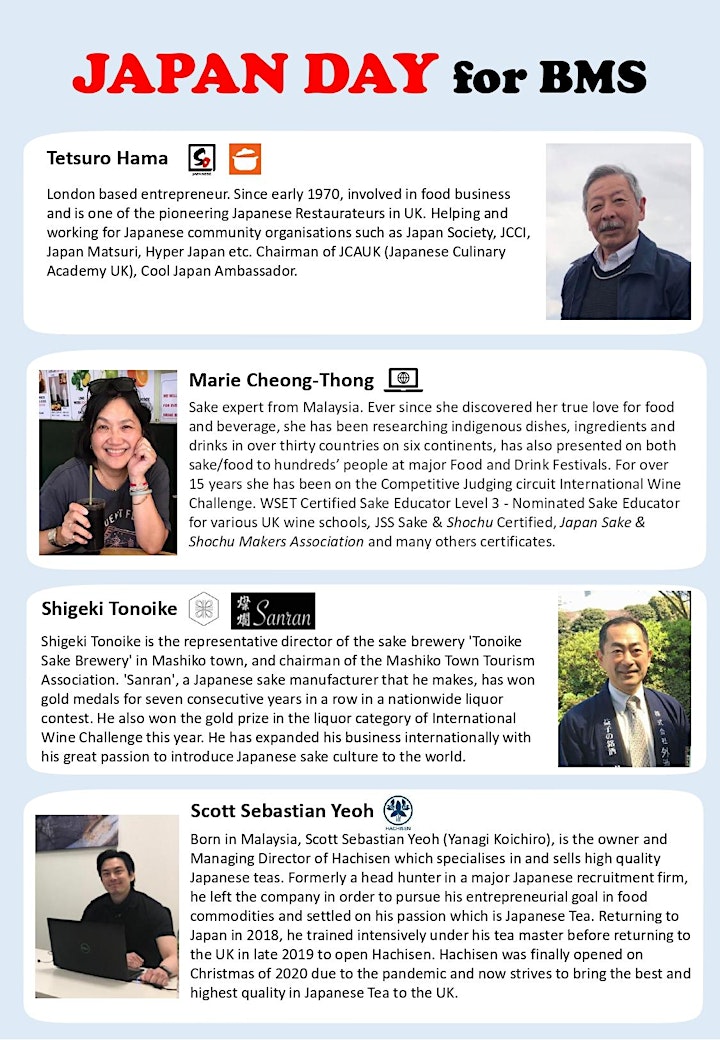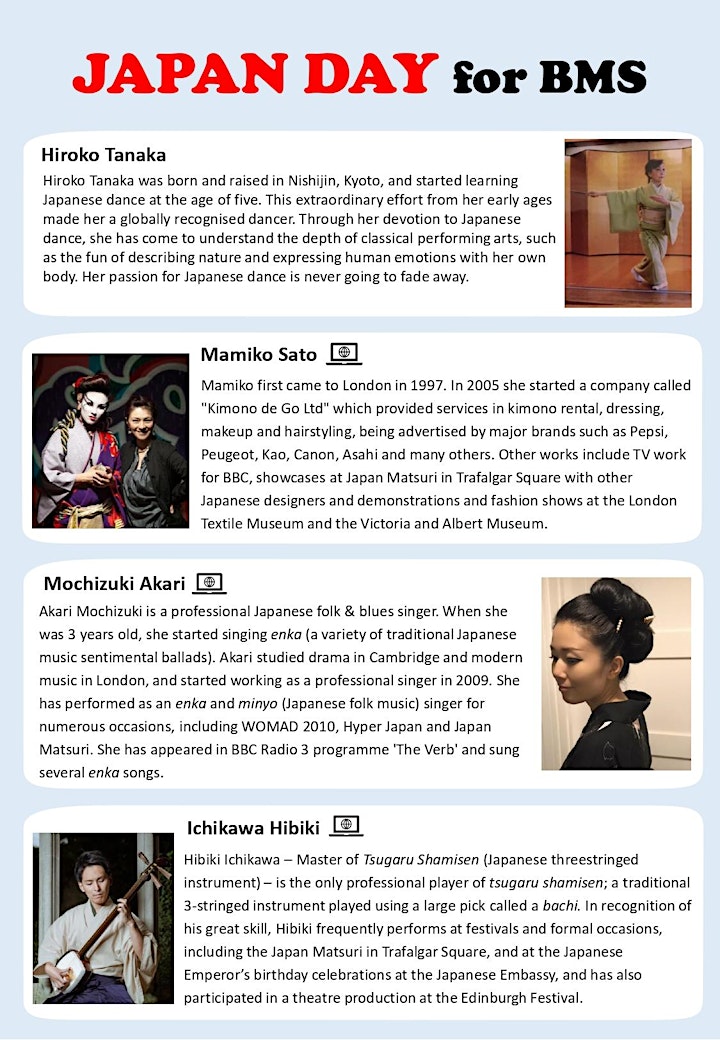 Organiser of JAPAN DAY for BMS
The British Malaysian Society was founded in the early 1980s as a bilateral friendship organisation. It has developed it's activities and now seeks to nurture and maintain an array of contacts and valuable friendships that have been forged between Britons and Malaysians whilst living and doing business in both countries.

The British Malaysian Society is an inclusive and growing organisation. Whether your connection with Malaysia is through business, education or simply living there or visiting, you are most welcome to join us. You will then have the opportunity to attend to any event on our expanding programme and meet like-minded people at functions designed to keep you up to date with Malaysian current affairs and business opportunities.

For members wanting more from their membership, there is the opportunity to get involved with the Society's operational and management committees and to help produce timely, relevant and informative events for the benefit of it's existing and potential members.

For more information, please email The Secretary: info@thebritishmalaysiansociety.org

Connect with us on our linktree - https://linktr.ee/BritishMalaysian