Sales Have Ended
Ticket sales have ended
Still available on other dates! Please select a different date. If all the tickets are gone for this season, don't feel let down yet! I will be offering another series of events again in another season :)
Sales Have Ended
Ticket sales have ended
Still available on other dates! Please select a different date. If all the tickets are gone for this season, don't feel let down yet! I will be offering another series of events again in another season :)
About this Event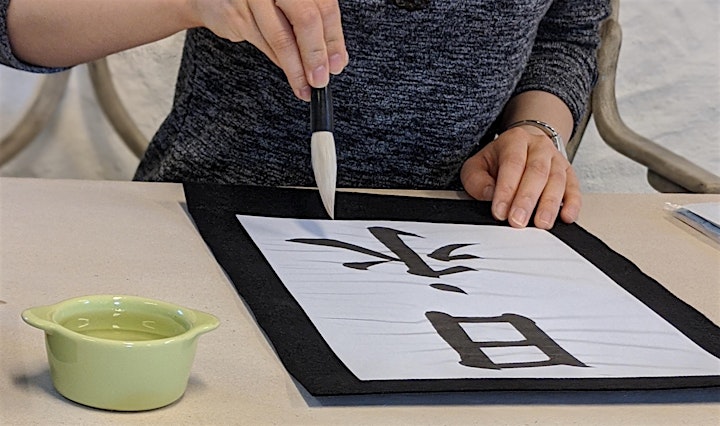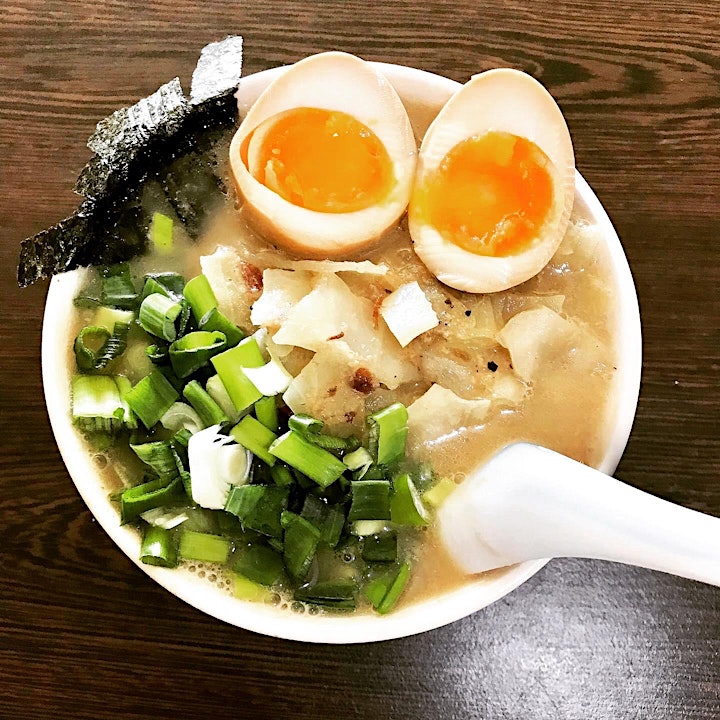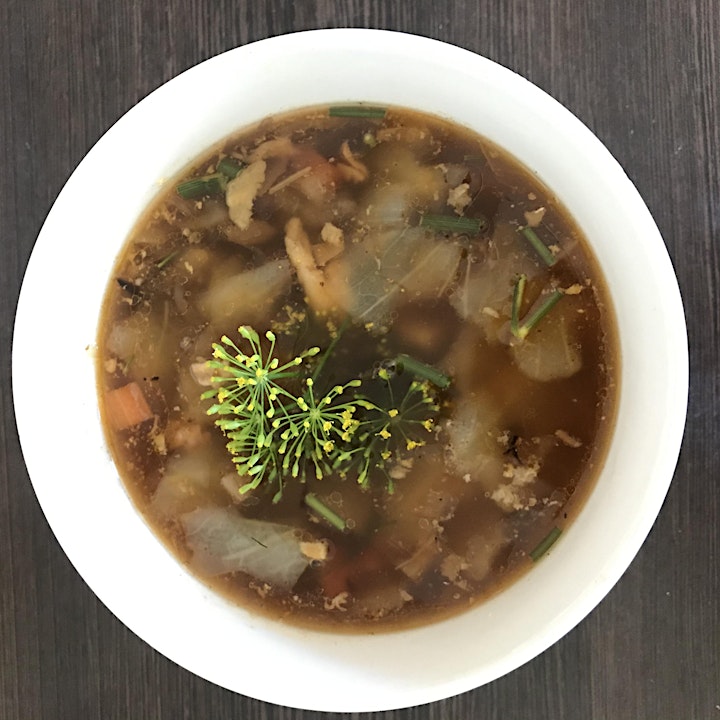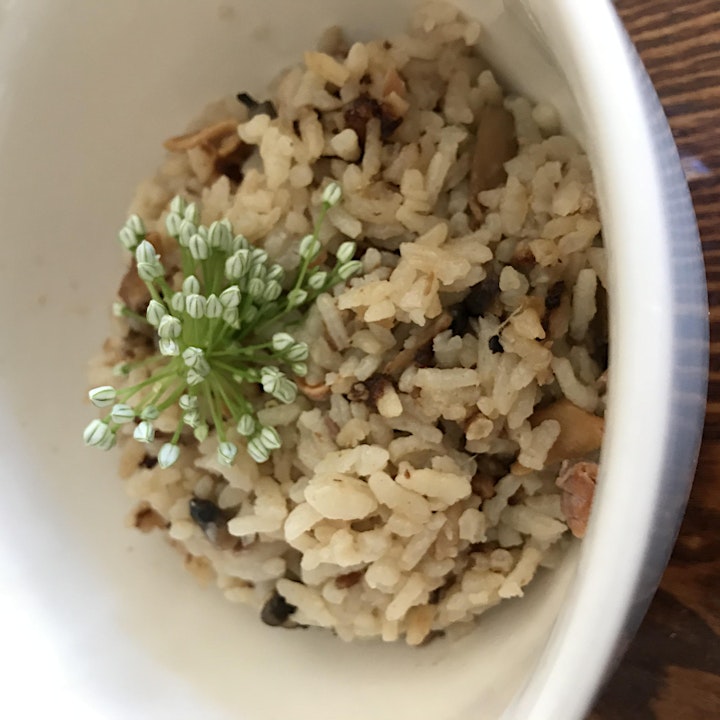 Let's cultivate your artistic skill in Japanese calligraphy with Lady Waitrose in the house :) This event is only available for a small group (3 or 4 people) per day and all surfaces in the venue shall be disinfected right after each workshop. If you want to hire my workshop for 2 of you without anyone else, please read the special arrangement in the very botton.
🇬🇧If you could not make your own group of 3-4 people, you can find your accompanying members on Facebook! 🇪🇪Kui te olete üksi või kahekesi, võite leida rohkem inimese!
https://www.facebook.com/230009951273477/posts/623294118611723/?d=n
During my previous season of workshops, I received a very unusual cancellation rate of 100% ever since the first detected Covid-19 case in Estonia (with some cancelled attendees specifically hinting their concern about my Asian ethnicity). So I'd like to offer an extra level of explanation about myself and how I operate my workshops before you press the booking button.
The last day I was outside Estonia was back in Tokyo on 15th January 2020. You might have found in my LinkedIn profile that I am a certified interpreter, but I specialise in medical and legal contexts so I do not offer interpreter services for tourists. The possibility of me carrying Covid-19 virus is just as low as the other local residents in Estonia, or possibly, even lower. I am by nature a very hygiene-oriented person who disinfects the mobile phone and change clothes as soon as getting home, and the list of my disinfection chores goes on extensively that you would probably not want to continue reading. For instance, I hesitated to tell my friends before this virus crisis, but it's been my habit to disinfect every surface other people may have left their traces on (from the faucet handle to the walls) after they leave my house. I've been aware that my disinfection habit would be perceived as extreme, but some cancelled attendees in March questioned the safety level of my workshop against Covid-19 , and my daily disinfection chores are actually very effective for this viral prevention, so now I am talking.
Still with me? Okay, let's now talk about the workshop details!
No understanding of Japanese language is prerequisite for this workshop. You as a group pick a seasonal or scenic word from the selection of samples I drew, and each of you can bring your calligraphy piece home which captures the seasonal landscape!
The workshop starts from 6:30pm. You will get a hands-on guidance on how to write in Japanese, how to control brush strokes, and you can take home the bests of your calligraphy pieces. We will also make a quick Japanese dinner together, so you won't get home with a hungry stomach ;)
The workshop fee is 35 Euros per person.
Upon booking, 50% of the workshop fee needs to be paid upfront, and you have the option to cancel for refund for any reason up to 24 hours before your booked workshop through the procedure according to the EventBrite's refund policy. Upon arrival, please kindly pay another half of the workshop fee in cash at the door (quick Japanese dinner and tea are included in the price).
What you will actually make and eat at the workshop cannot be confirmed in advance as I handpick the best of seasonal ingredients in the morning. Please expect the use of soy beans, fish or meat, unless otherwise you let me know of your group's consolidated dietary requirements.
Special Notes on Dietary Preferences
If any of your group member is allergic to some specific food, please clearly write them down in the booking form.
Vegetarian meal (cooking with vegetable and possibly seafood) can be arranged if you specify what your group can and cannot eat, but vegan meal is not available during this workshop.
Since fish broth from bonito and anchovy as well as fermented soy products are the key elements of Japanese taste (aka, umami), I cannot offer quick Japanese dinner excluding both of them (I can exclude one or another, but not both). Back in Tokyo I used to cater for vegan guests with the Shojin cuisine type of meals (the vegan cuisine created by Japanese strictly religious monks), but this was only possible as they could still eat soy and that I could source alternative vegan ingredients for broth as I was in Japan. This is not feasible in this 3-hour workshop as the Japanese vegan cuisine requires special ingredients which are not sold in Estonia and the broth making requires at least 6 hours.
Stricter Hygiene Protocols
Due to the ongoing situation with Covid-19 spread, please read the following carefully and adhere to the rules in order to protect your companions and future guests.
Group profile: Each workshop is available for only 1 group of 3 or 4 people. Before you come, please check within your group that no one is experiencing the typical symptoms of Covid-19 infection, has a concerning exposure to someone diagnosed with the virus, nor has been outside Estonia within 14 days before the workshop.
Arrival procedure: Please ring my phone when all your group members arrive at my apartment building. I will welcome you all at the entrance to escort you to my Japanese entrance. I will verbally guide you through the Japanese entrance system which is also effective for virus prevention.
Kitchen hygiene protocol: If you wish to touch your mobile phone while cooking, please disinfect your mobile phone before we begin or wash your hands every time after you touched your mobile phone. While you cut the vegetables, please refrain from touching your face and hair with the fingers that may touch the vegetables.
Cancellation Policy
I hope to see you and your companion in my place without change of plans :) But if you have to reconsider, please read the following.
Cancellation up to 24 hours before your workshop: You can access your EventBrite account and cancel for refund for any reason up to 24 hours before your booked workshop through the procedure according to the EventBrite's refund policy.
Cancellation thereafter: The 50% of the workshop fee you paid upon booking shall be taken as the cancellation charge, regardless of notification or no-show.
For safety reason, I do not offer one-on-one personal workshop even in case all your accompanying members decided not to join at the last minute.
If you have a specific and strong preference over what you want to write in Japanese
I cannot avail myself to teach each person a different Japanese word to write in calligraphy. It is just impossible to achieve in just one evening as you will literally require my hands-on guidance for every single step of writing with the brush. Even at schools in Japan with only Japanese local students who know exactly how to write Japanese words, a calligraphy class focuses on only one word to practice at a time (and usually practice with the same word for 4 weeks), because again, every stroke requires teacher's attention for refinement.
This is why you will get to choose a word from the seasonal selection as a group, not individually at this workshop.
However, if you have a specific Japanese word that you really want to focus on, here is a special steps you need to take. (1) Ask your group members if they are happy with the word you really want to write (2) bt 3 days before workshop, book as a group of 3 or 4 people (3) You will see my mobile number upon booking confirmation. As soon as you get my mobile number, please text the word you want to write to my mobile so I have 3 days to specially prepare for your sample.
In the unfortunate event of Covid-19 crisis
In case any attendees (or I) are diagnosed with Covid-19 virus (or start to show any worrying signs), I shall immediately shut down my workshops until my virus negativity is confirmed.
When the Estonian government declares a ban of private gatherings or limits any activities which involves close contact with people outside a household, my workshops shall be closed until such ban is waived.
If your scheduled workshop is cancelled due to any operational reasons, the 50% fee you have paid for the workshop shall be fully reimbursed within 14 days from your scheduled workshop date.
Smaller private hiring:
If you want to hire my workshop for only 2 of you without anyone else, you could do so with a 25% surcharge. Simply book and pay 50% of the fee on EventBrite for 3 people, and at the door just pay another 50% of the fee for 2 people, then we can achieve the payment of 25% surcharged special booking for only 2 of you👍🏻