Sales Have Ended
Ticket sales have ended
Still available on other dates! Please select a different date. If all the tickets are gone for this season, don't feel let down yet! I will be offering another series of events again in another season :)
Sales Have Ended
Ticket sales have ended
Still available on other dates! Please select a different date. If all the tickets are gone for this season, don't feel let down yet! I will be offering another series of events again in another season :)
About this Event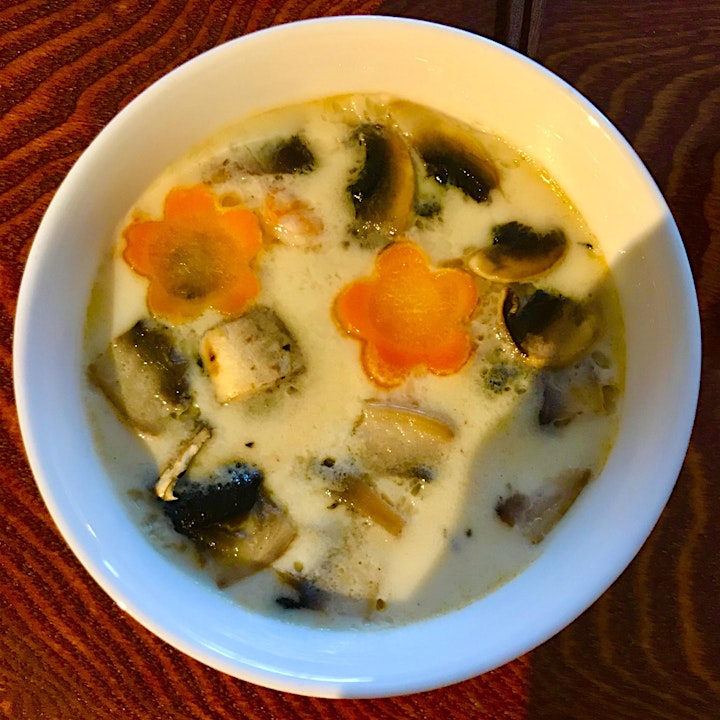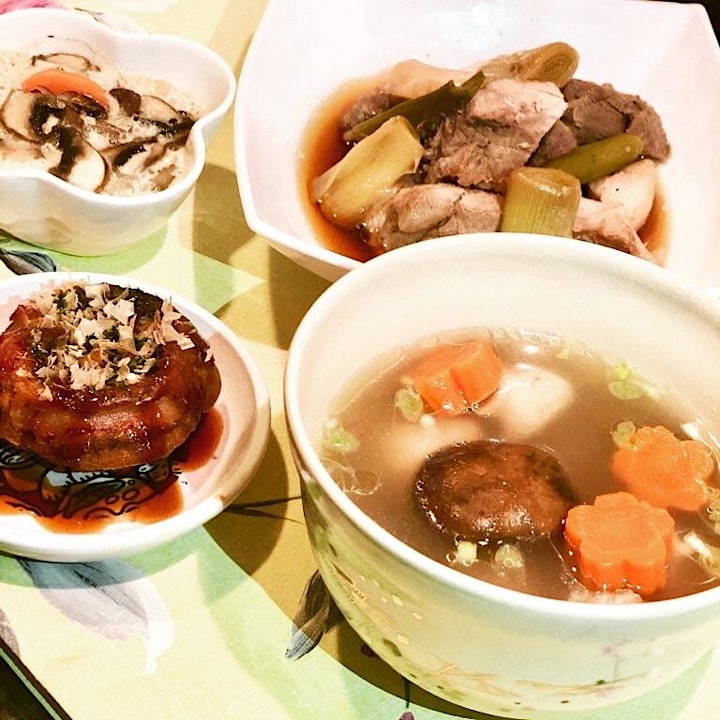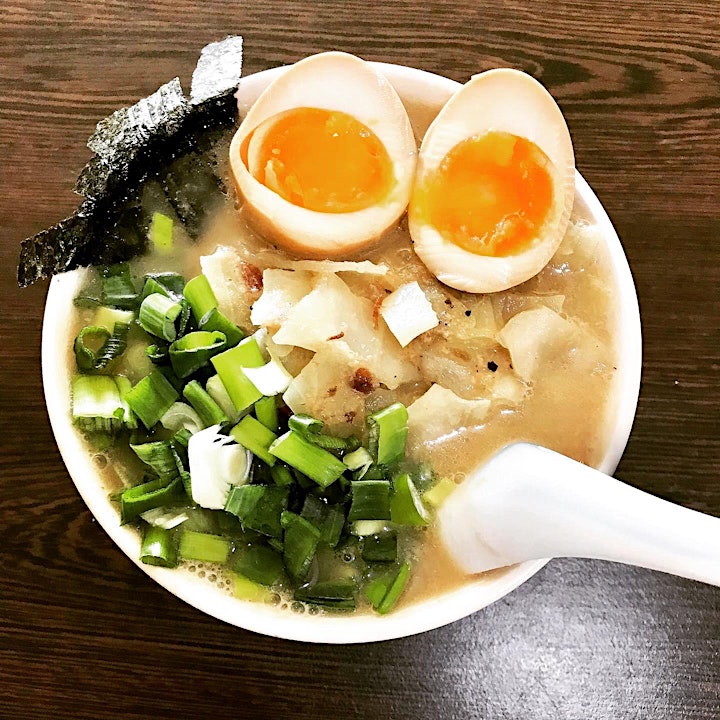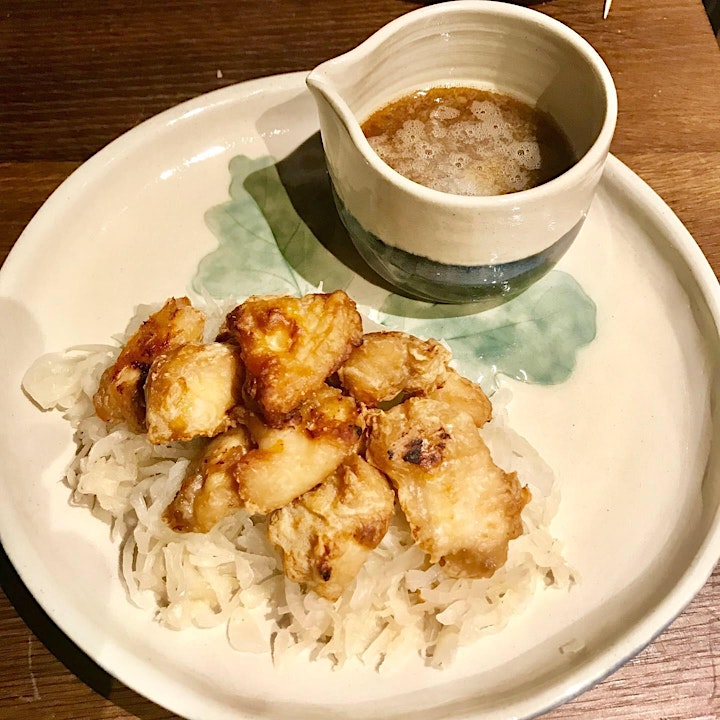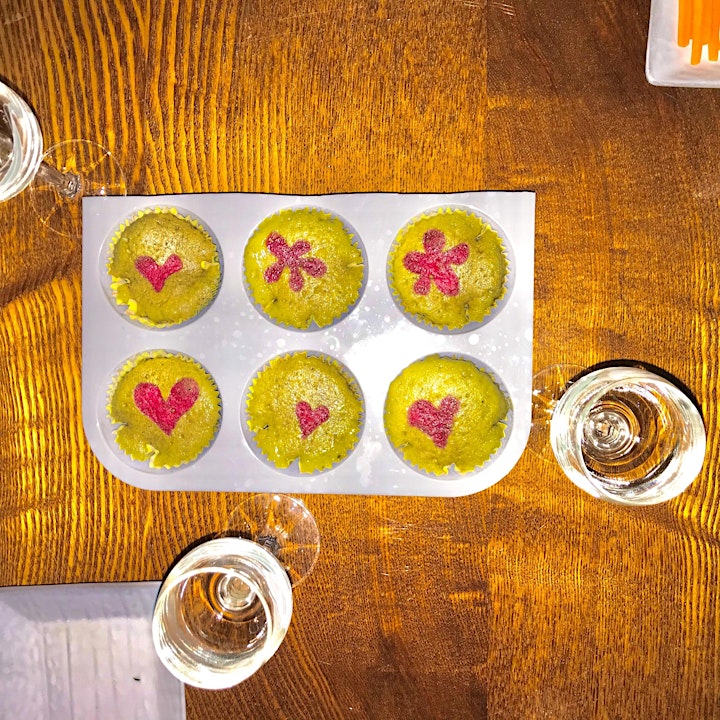 Come to my house in front of Hotel Olümpia for a Japanese private cooking and dining experience only for your small group! (3-4 people per day, all surfaces shall be disinfected right after each workshop. If you want to hire my workshop for only 2 of you without anyone else, please read the special arrangement at the very bottom.)
🇬🇧🇯🇵 🇪🇪 My operational language is English or Japanese, but if you prefer, Estonian is available in a limited capacity (currently at A2-B1 level proficiency).
🇬🇧If you could not make your own group of 3-4 people, you can find your accompanying members on Facebook! 🇪🇪Kui te olete üksi või kahekesi, võite leida rohkem inimese!
https://www.facebook.com/230009951273477/posts/623294118611723/?d=n
During my previous season of workshops, I received a very unusual cancellation rate of 100% ever since the first detected Covid-19 case in Estonia, with some cancelled attendees specifically hinting their big concern about my Asian ethnicity. So I'd like to offer an extra level of explanation about myself and how I operate my workshops before you press the booking button.
The last day I was outside Estonia was back in Tokyo on 15th January 2020. You might have found in my LinkedIn profile that I am a certified interpreter, but I specialise in medical and legal contexts so I do not offer interpreter services for tourists. The possibility of me carrying Covid-19 virus is just as low as the other local residents in Estonia, or possibly, even lower. I am by nature a very hygiene-oriented person who disinfects the mobile phone and change clothes as soon as getting home, and the list of my disinfection chores goes on extensively that you would probably not want to continue reading. For instance, I hesitated to tell my friends before this virus crisis, but it's been my habit to disinfect every surface other people may have left their traces on (from the faucet handle to the walls) after they leave my house. I've been aware that my disinfection habit would be perceived as extreme, but some cancelled attendees questioned the safety level of my workshop against Covid-19 , and my daily disinfection chores are actually very effective for this viral prevention, so now I am talking.
Still with me? Okay, now let's talk about the workshop details!
The workshop starts from 6:30pm.
This workshop is only available for a small group booking for 3-4 people. I do not take another group on the same workshop day. So it is exclusively for your group of people only :)
Kids under the age of 8 are welcome free of charge as long as they are accompanied by an adult person per each. Aside from cutting tasks, we also need someone to stamp out the vegetables or mix the ingredients, so you do not have to be confident with knives!
The workshop offers 4 course meal and Japanese tea at 42 Euros of the workshop fee per person.
Upon booking, 50% of the workshop fee needs to be paid, and you have the option to cancel for refund for any reason up to 24 hours before your booked workshop through the procedure according to the EventBrite's refund policy. Upon arrival, please kindly pay another half of the workshop fee in cash at the door.
The sample menu follows. What you will actually make and eat at the workshop may possibly vary as I handpick the best of seasonal ingredients.
Sample Menu
Appetiser: Vegetable Sticks with Miso-Mayo Sauce
Fish: Japanese Egg Soufflé with Shrimp
Meat: Estonian Pork meets Japanese Soy Sauce
Dessert: Fluffy Japanese Steamed Cake
Tea: Green Tea, Roasted Tea, or Roasted Rice and Green Tea (all from Japan)
Special Notes on Dietary Preferences
If any of your group member is allergic to some specific food, please clearly write them down in the booking form.
Vegetarian meal (cooking with vegetables and possibly seafood) can be arranged if you specify what your group can and cannot eat, but vegan meal is not available during this workshop.
Since fish broth from bonito and anchovy as well as fermented soy products are the key elements of Japanese taste (aka, umami), I cannot offer this cookery workshop excluding both of them. Back in Tokyo I used to cater for vegan guests with the Shojin cuisine type of meals (the vegan cuisine created by Japanese strictly religious monks), but this was only possible as they could still eat soy and that I could source alternative vegan ingredients for broth as I was in Japan. This is not feasible in this 3-hour workshop as the Japanese vegan cuisine requires special ingredients which are not sold in Estonia and the broth making requires at least 6 hours.
Stricter Hygiene Protocols
Due to the current emergency situation against Covid-19 spread, please read the following carefully and adhere to the rules in order to protect your companions and future guests.
Group profile: Each workshop is only available for a small group of your own network of people (minimum 3 / maximum 4 people, excluding the number of kids under the age of 8). If any of us is detected with the virus, I will immediately shut down my workshops to prevent further spread, and we can narrow down and alert the limited range of people who might also be affected. Before you come, please check within your group that no one is experiencing the typical symptoms of Covid-19 infection, has a concerning exposure to someone diagnosed with the virus, nor has been outside Estonia within 14 days before the workshop.
Arrival procedure: Please ring my phone when you arrive at my apartment building. I will welcome you at the building entrance to escort you to my Japanese entrance. I will guide you through the Japanese entrance system which is also effective for virus prevention.
Cancellation Policy
I hope to see you and your companion in my place without change of plans :) But if you have to reconsider, please read the following.
Cancellation up to 24 hours before your workshop: You can access your EventBrite account and cancel for refund for any reason up to 24 hours before your booked workshop through the procedure according to the EventBrite's refund policy.
Cancellation thereafter: The 50% of the workshop fee you paid upon booking shall be taken as the cancellation charge, regardless of notification or no-show.
For safety reason, I do not offer one-on-one personal workshop even in case all your accompanying members decided not to join at the last minute.
In the unfortunate event of Covid-19 crisis
In case any attendees (or I) are diagnosed with Covid-19 virus (or start to show any worrying signs), I shall immediately shut down my workshops until my virus negativity is confirmed.
When the Estonian government declares a ban of private gatherings or limits any activities which involves close contact with people outside a household, my workshops shall be closed until such ban is waived.
If your scheduled workshop is cancelled due to any operational reasons, the 50% fee you have paid for the workshop shall be fully reimbursed within 14 days from your scheduled workshop date.
Smaller private hiring:
If you want to hire my workshop for only 2 of you without anyone else, you could do so with a 25% surcharge. Simply book and pay 50% of the fee on EventBrite for 3 people, and at the door just pay another 50% of the fee for 2 people, then we can achieve the payment of 25% surcharged special booking for only 2 of you👍🏻