The fourth talk in our series in partnership with the Japanese Garden Society on various dates @6.30pm from 23 Oct, £5 each or all 7 for £28
About this event
This ticket is for this individual session and costs £5, and you may purchase tickets for other individual sessions via the links below, or you may purchase a ticket for the entire course of 7 sessions at a cost of £28 via the link here.
Attendees will be sent a Zoom link 2 days prior to the start of the talk, and again a few hours before the talk. A link to the recorded session (available for 1 week) will be sent shortly afterwards.
Talk 1. Sat 23 Oct. Japanese-style Gardens in the British Isles: Part of a series of 7 online lectures, £5 each or all 7 for £28.
Talk 2. Thu 28 Oct. Key elements of Japanese Gardens: Part of a series of 7 online lectures, £5 each or all 7 for £28.
Talk 3. Fri 5 Nov. Therapeutic Landscapes of Japanese Gardens: Part of a series of 7 online lectures, £5 each or all 7 for £28.
Talk 4. Thu 11 Nov. A Ripple Effect: Part of a series of 7 online lectures, £5 each or all 7 for £28.
Talk 5. Thu 25 Nov. Modern Japanese Gardens in Japan: Part of a series of 7 online lectures, £5 each or all 7 for £28.
Talk 6. Fri 3 Dec. Islands of Peace: Part of a series of 7 online lectures, £5 each or all 7 for £28.
Talk 7. Thu 9 Dec. Tokachi Millennium Forest: Part of a series of 7 online lectures, £5 each or all 7 for £28.
…..
We are presenting a series of talks on Japanese Gardens, past present and future, in association with the Japanese Garden Society in the UK.
Dr Jill Raggett, an Emeritus Reader in Gardens and Landscapes at Writtle University College and long-time student of the history of Japanese style gardens in Britain and Ireland will open the series by exploring the legacy of such gardens in the British Isles. Jill will discuss why were they built, how stereotypes emerged and what the future holds. The author and academic, Yoko Kawaguchi, will describe the Japanese garden aesthetic in terms of the various styles and forms of Japanese gardens and their key elements. Later in the lecture series Yoko will explore how the Japanese garden aesthetic has developed in the modern gardens in Japan.
Japanese gardens are undoubtedly beautiful spaces and foster general wellbeing, but they can be used to realize additional social and cultural benefits. Professor Seiko Goto of Nagasaki University will present her research on how Japanese gardens impact on the behaviour and psychological state of viewers particularly the elderly or those suffering from Alzheimer's and dementia. Hoichi and Michiko Kurisu of Kurisu International Inc will discuss the design of their Japanese gardens in Oregon which were integral to the community regeneration in Lebanon and prisoner rehabilitation at the State Penitentiary in Salem. Graham Hardman of the Japanese Garden Society, Rebecca Bollands a primary school deputy headmistress with a special interest in cross cultural education, and Robert Ketchell the Japanese garden creator will describe how a karensansui garden was constructed in the War Memorial Park in Coventry in collaboration with local schoolchildren. The garden is part of a wider cultural programme reflecting Coventry's role as an International City of Peace.
The lecture series concludes with the internationally respected and most thoughtful designer Dan Pearson speaking about the design and development of Tokachi Millennium Forest, a naturalistic ecological public park garden in northern Japan. Dan will describe the big thinking and detailed consideration required to realise this long-term project which combines the culture, aesthetics, and horticultural practices of East and West.
.....
Talk 4. Thu 11 Nov @ 6.30: A Ripple Effect: The Role of Two Japanese-Style Healing Gardens in Transforming Healthcare Delivery, Community Revitalization, & Prison Culture with Michiko and Hoichi Kurisu
Hoichi and Michiko Kurisu will share the stories of the development, design and construction, and impact of two Japanese-style healing gardens in Oregon, the Healing Garden at Samaritan Lebanon Community Hospital (Lebanon, Oregon), and the Memorial Healing Garden at the maximum-security Oregon State Penitentiary (Salem, Oregon). While serving very different populations, both gardens demonstrate the role of Japanese-style healing gardens in fostering healing, physical and mental rehabilitation, and fundamental resilience in individuals, communities, and society as a whole.
Located in a formerly dying, economically depressed rural town, the Healing Garden in Lebanon's community hospital helped to spark the revitalization of the entire area, including the development of a new healthcare campus, world-class hotel, conference centre, and osteopathic teaching college. The Japanese-style healing garden at Oregon State Penitentiary, possibly the first of its kind in the world, demonstrates the necessity of nature's restorative powers in pursuing mental and spiritual rehabilitation even in the most restricted environment. This prison garden serves not only some 2,000 incarcerated men at this facility, but the staff and guards who work inside the prison as well.
…..
Hoichi Kurisu has established a reputation for designing gardens of the highest quality, driven by the conviction that encounters with nature's restorative powers are essential to the lasting health of our minds, bodies, and to society as a whole. His designs include Anderson Gardens (Rockford, Illinois), Roji-en Japanese garden at the Morikami Museum (Delray Beach, Florida), and the Richard and Helen DeVos Japanese Garden at Frederik Meijer Gardens and Sculpture Park (Grand Rapids, Michigan). He is the recipient of numerous awards, including the prestigious Academic Society of Japanese Gardens award in 2019.
…..
Michiko Kurisu is a professional photographer with a background in fine art and art history. Based in Delray Beach, Florida, Michiko is also the co-founder and director of an urban permaculture-based food forest.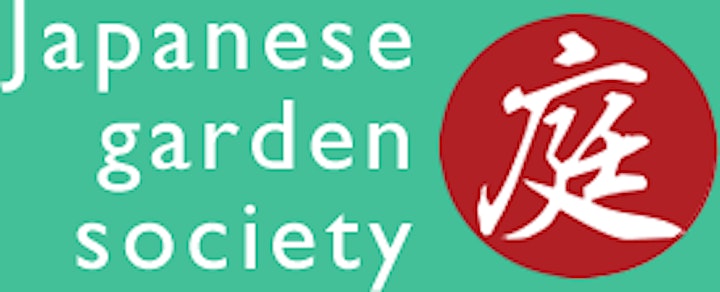 Organiser of Japanese Gardens - A Ripple Effect
The Gardens Trust is the UK national charity dedicated to protecting our heritage of designed gardens and landscapes. We campaign on their behalf, undertake research and conservation work, train volunteers and encourage public appreciation and involvement, working with the national network of County Garden Trusts.

Please join or donate to support us: http://thegardenstrust.org/support-us/
For details of our privacy policy see: http://thegardenstrust.org/privacy-cookies/