Description
Join woodblock printmaker Adrian Holmes for this rare opportunity to be taught by Japanese master woodblock artist Motoharu Asaka. Learn from a master ukiyoe carver who has studied in a tradition stretching back 400 years. During this workshop, you will create your own small woodblock print using traditional water-based Japanese woodblock printing techniques.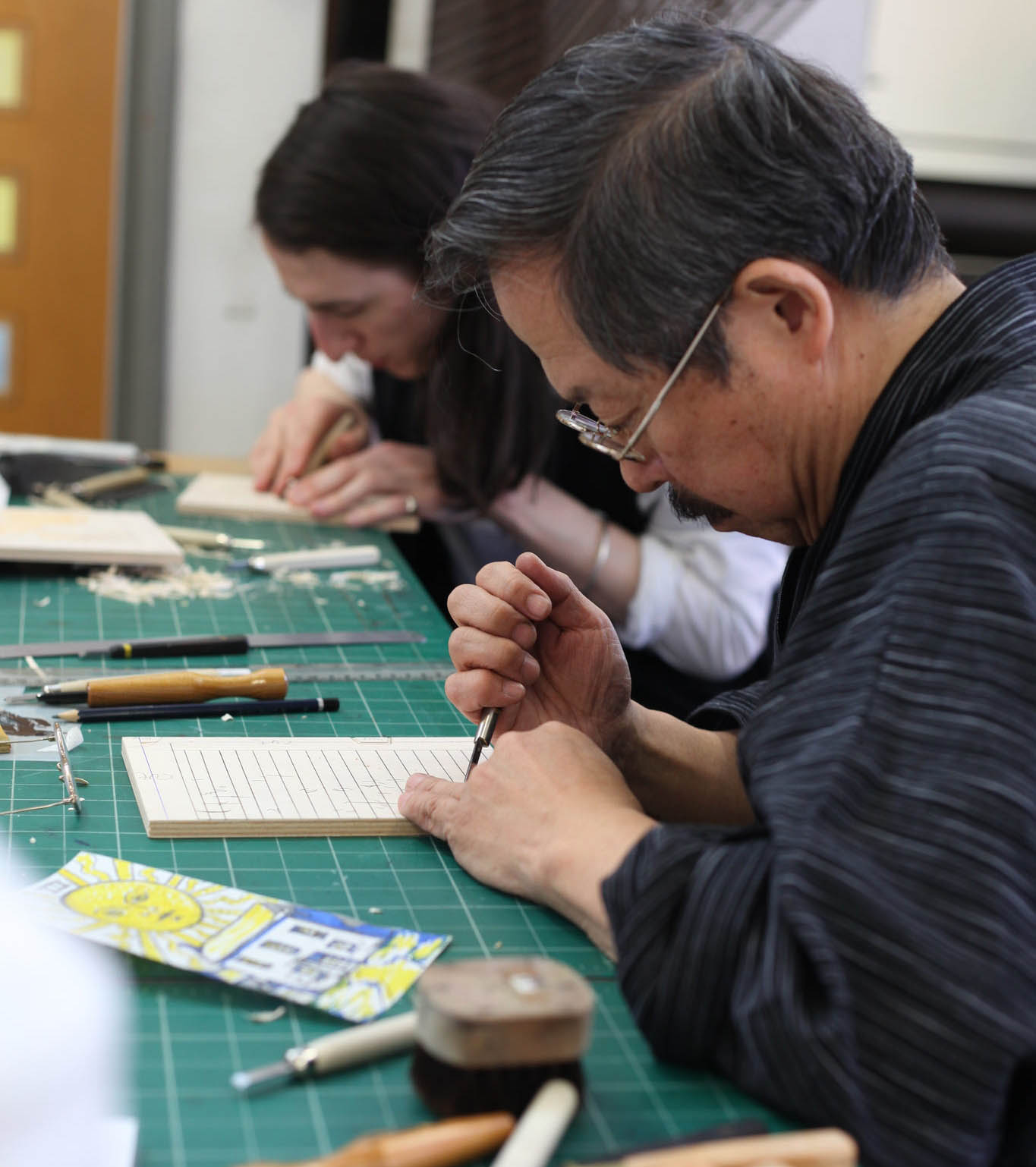 Motoharu Asaka is one of a handful of people left who are traditionally trained in this craft. He has been mastering the craft of woodblock printmaking for the past 47 years. Throughout spring, he is sharing his expertise in a tour of Europe.This is a rare opportunity to learn master skills and try woodblock printmaking for yourself. Asaka apprenticed for 17 years, but you can pick up the basics in this intensive one-day workshop!
Asaka will be accompanied by Louise Rouse, adjunct professor in the art programme at Temple University, Japan, who will interpret the workshop into English.
There are only eight places available on this workshop so book now to avoid disappointment.

Refundable Deposit
Please note that the £20.00 charge for this workshop is a deposit that will be refunded to you on attendance of the workshop. If you do not attend the workshop your deposit will not be refunded.
Dietary Needs
This workshop includes lunch, so if you have any special dietary needs please let us know by e-mailing to enquiries@cultivatorcornwall.org.uk

Anything Else?
If you have any questions about the event please feel free to contact us on 01209 312501 or by e-mailing enquiries@cultivatorcornwall.org.uk.