Description
Japan's Future in a Risky World.
The Impact of Central Bank Policies, US Politics,
and Global Re-alignments on Japan's Markets and Economy.


Hosted by the Tokyo Stock Exchange, with Nomi Prins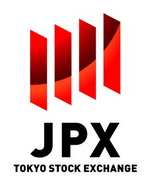 Catch this Fascinating Seminar On Major Shifts in the Global Financial System for 2017
Connect the Dots between Central Banks, Markets and Super Power Status Changes
Find out how the New US Administration Will Conduct Policy relative to Japan
Discover what the Artisanal Money Era Is and the oppotunities within the for Japanese economy
Learn How to Read between the lines of Global Central Bank Statements and Global Capital Flows


In coordination with Adrian Rowles, the Tokyo Stock Exchange presents Nomi Prins, distinguished Political-Financial Expert, Journalist & Best-Selling Author, a frequent TV commentator on channels such as the BBC, CNN, CNBC, Bloomberg and others.
Nomi will be discussing global risk, the current state of the capital markets and private banking system, and the impact of the US election results and central bank influence on Japan, in what she calls, the Artisanal Money Era.
Who should attend?
Investors seeking clarity and further knowledge on shifting power trends and their influence on financial markets.
University students entering a world different from anything they have studied.
Bond, currency and stock market traders interested in learning how to examine the "chatter" of major central bankers for market direction clues.
Asset managers wishing to increase short and long term monetary policy awarness.
Some of What You Will Be Learning
Which global mega-banks and policies pose the greatest risk to the financial system?
What should be done to truly solve the effects of the financial crisis?
Who would be most impacted by a US rate hike and what would it mean for Japan?
What, if anything, will change under the incoming US president and administration?
How will Brexit alter trade and capital flows and economic conditions for Japan?
How will Brexit provide opportunities for Japanese corporations with European headquarters based in the UK?
How long will the GPB remain weak? Will it weaken further or rally in 2017?
Where will the Chinese Yuan be in 2017, will it appreciate relative to the dollar?
How will the People's Bank of China (PBOC) behave in the wake of the yuan's inclusion in the IMF's SDR? How does this push for inclusion alter global trade and finance dynamics? What does it mean for the BRICS? For the IMF? For Gold?
What can we learn about the future based on examining the tensions (and cooperation) between the PBOC, BOJ, Fed and ECB?
In this complex world of shifting political and financial powers, central banks remain the main force influencing markets and economies. Understanding why this is and how it will unfold will arm you with key information for optimal decision making in your investments and businesses.
---
A former managing director at Goldman Sachs in New York, a Senior Managing Director at Bear Stearns in London, and a Senior Strategist at Lehman Brothers and Chase Manhattan Bank.
She has addressed the Federal Reserve, IMF, World Bank and other central banks, governments, private companies and universities on concerns regarding the banking system and the global economy.
Nomi Prins was a member of Senator (and presidential contender) Bernie Sanders Federal Reserve Advisory Committee.
She has written for Forbes, Fortune, the Guardian, the New York Times, the Nation and other international publications.
Best-selling author with six books, the most recent being All the Presidents' Bankers: The Hidden Alliances that Drive American Power, and is currently working on a new book, Artisans of Money: The Rise of Central Bank Power, Financial Warfare and Shifting Super Powers.
---
Meet Nomi Prins, who has not only been in the trenches, but who also has a deep analytical understanding of the most intricate securities and their documentation, as well as the political-financial environment on a domestic and international basis.
Registration required for complimentary entry
In association with Tokyo Investors Masterclass Experience ( T.I.M.E )
This special event will be held on:
November 16th, at 9:00AM at the Tokyo Stock Exchange
---
We will contact you to verify your RSVP.
---
FAQs
Where can I contact the organizer with any questions?
Adrian Rowles: Office 03 4540 3635
adrian@arfinancialadvisor.com
Is my registration/ticket transferrable?
No.
Do I have to bring my printed ticket to the event?
Yes.
Please arrive at the west entrance, in time to clear security.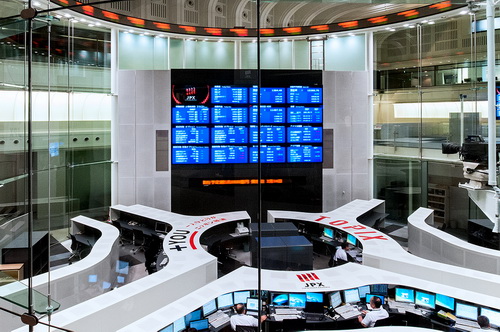 Eight years since the US-bank incited financial crisis, and the world economy remains in a precarious position, with banks and markets reliant on central bank support. On October 11, the Japanese Parliament passed another economic revival plan. Following four years of Abenomics stimulus and negative-interest-rate-policy, additional spending measures of ¥3.3 trillion ($32 billion) pushed Japan's debt-to-GDP level to 250 percent.
With debt costing zero, does this matter?
Organizer of Japan's Future in a Risky World
For investors who want to grow their net-worth faster
Helping investors build tax efficient portfolios with professional strategies to navigate the global markets & transition volatility into long term benefits.

Hire a professional consultant to take advantage of the systematic frameworks & disciplined risk management processes used by global institutions, for a much higher probability of long-term consistent profitability in the financial markets
►► Subscribe to my YouTube Channel Here: https://bit.ly/31tnNOJ
If you haven't started planning yet, now is the time to start.

► Schedule a complimentary portfolio strategy review: go.oncehub.com/AdrianRowles

☎ Tokyo Office Direct: +81 (0)3 3507 5681 ☎

►► Email: adrian@arFinancialAdvisor.com