Description
This event is now sold out. Please click here if you would like to be added to the waiting list.
Jared Diamond has been called 'the master storyteller of the human race'. A Pulitzer Prize-winning polymath who speaks 12 languages, his work has drawn on history, geography, economics and anthropology to transform our understanding of how civilisations rise and fall. His landmark global bestseller Guns, Germs and Steel was described by Yuval Noah Harari as 'the book that turned me from a historian of medieval warfare into a student of humankind'.
Now Diamond comes to the Intelligence Squared stage to mark the publication of his latest book, Upheaval: How Nations Cope with Crisis and Change. He will show how countries as diverse as Japan, Chile, Indonesia and Germany have survived major upheavals in the recent past through a process of self-appraisal and adaptation similar to the ways in which individuals learn to cope with personal trauma. And looking ahead to the future, he will voice his concerns about the potential shift of the United States and other successful countries away from democracy. The lessons of history and the tools of self-knowledge, he will argue, can be applied to any nation at any point to avert catastrophe before it actually strikes.
Join us on May 30th and learn from one of the world's greatest intellectuals how both nations and individuals can become more resilient in our troubled times.
Book bundles include one signed copy of Jared Diamond's latest book Upheaval: How Nations Cope with Crisis and Change, to be collected from the venue on the night of the event.
Speaker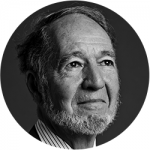 Jared Diamond
Professor of geography at UCLA and award-winning author
Professor of geography at UCLA, whose work has been influential in the fields of anthropology, biology, ornithology, ecology and history, among others. His books include the seminal million-copy-bestseller Guns, Germs, and Steel, which was named one of Time magazine's best non-fiction books of all time; Collapse, a No. 1 international bestseller; and The World Until Yesterday.
CHAIR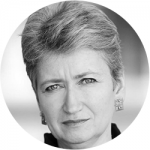 Lindsey Hilsum
Channel 4 News International Editor
Channel 4 News International Editor, who has covered many of the conflicts of recent years including in Syria, Ukraine and the Arab Spring. She has won awards from the Royal Television Society and BAFTA, and her latest book is In Extremis: The Life of War Correspondent Marie Colvin.
Speakers are subject to change.