Let's roll up our sleeves and make jams & delicious preserves together
About this event
JARSQUAD brings people together through communal food-preservation, to practice sharing ingredients, recipes, and know-how by making jams and preserves as a 'squad'.
At our Assemblies, we work together to put up communally harvested local abundance into tasty jars!
We've prepped/frozen a whole lotta carrots at our last session which we'll probably turn into sweet carrot jam! (Quickest way to turn toast into carrot cake?)
We'll also see what our friends over at the Stonehouse Community Fridge have for pickles, chutneys, or ferments...and if some of you have any other surprise berries or treats we can put up.
(yum yum yum)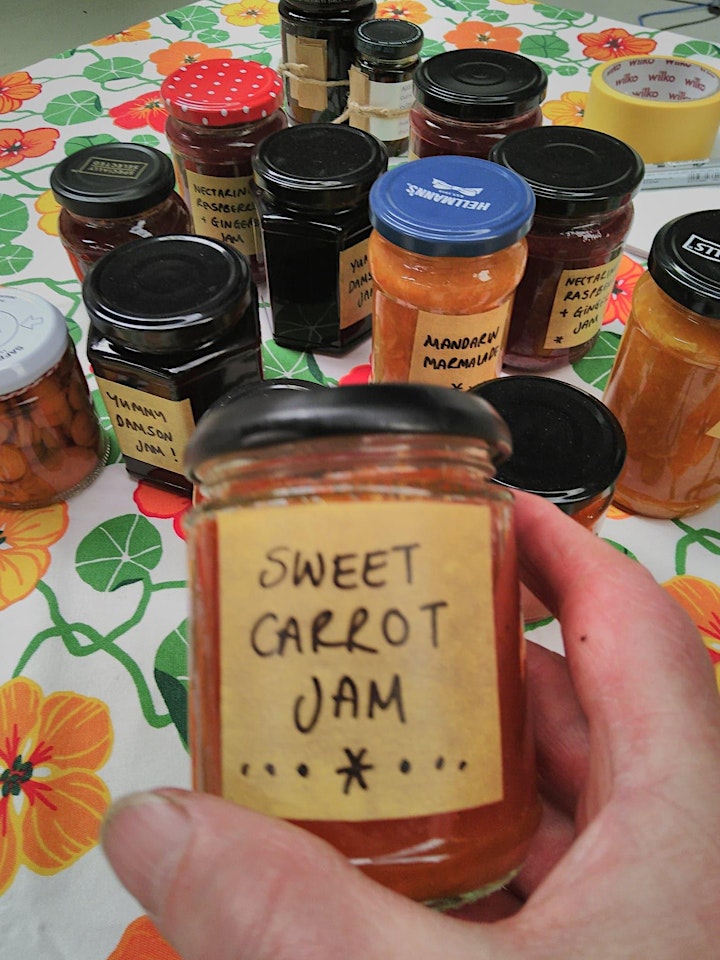 No experience necessary, just a willingness to get involved & help us with some fruit prep and cooking, and give us some feedback. :)
We'll have lots of space to work with socially distanced, and lots of various jobs that'll need your special touch.
FREE to attend but we're limited to 4 persons per hour. Choose a one-hour slot that works best for you.
You're welcome to keep company if there's space in the previous or subsequent spot on the day.
BYO apron if you have one, and masks or shields.
*Please let us know if you have any food allergies.
We'd welcome a Pay-As-You-Feel donation on-site, and/or any extra fruit or supplies you'd like to offer/trade using our exchange rate (image below).