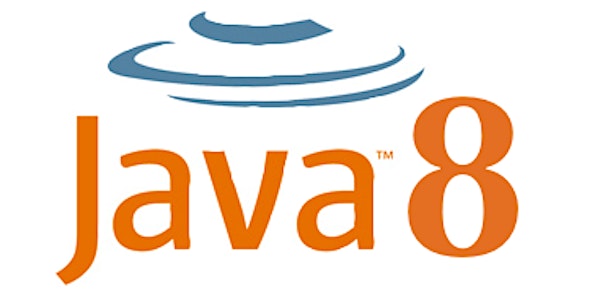 Java SE 8 Level 2 Professional Course @ Glasgow -Virtual Learning Available
Location
IT Professional Training (ITPT)
50 Darnley Street
Pollokshields
G41 2SE
United Kingdom
*** For this course students have a choice to attend the course with Tutor-led (face to face) or Tutor-led (Live - Online) classes***
About this event
*Please note that you must be a resident in Scotland to join this course and use SAAS part-time funding. More information on this is below.*
IT Professional Training is offering free (fully funded by SAAS) Oracle Java SE8 Level 2 Professional Course . Students have the option of attending this tutor-led course in the classroom in Glasgow or via our virtual learning classroom from home.
Please read over the required perquisites students must have to join the course.
Course schedule:
Scheduled Start Date: 30/07/2022
Classes per week: One day a week
Classes timings: 2:00pm to 5:00pm.
Day: Saturday (only)
Duration of the course: 16 weeks.
Course Introduction:
This Java SE 8 Professional training teaches students who have a background of JAVA SE8 and have done JAVA Level 1 – Associate to make your self-expert in programming using the Java programming language. It explores the significance of object-oriented programming, the keywords and constructs of the Java programming language and the steps required to create complex Java technology programs.
This hands-on Java Programming course provides an introduction to programming using the Java language. Students are introduced to the java building blocks, Object Oriented Programming techniques, and specific language syntax. The course introduces important algorithmic constructs, string and character manipulation, dynamic memory allocation and fundamental object-oriented programming concepts. The course explains the use of inheritance and polymorphism, implementing interfaces and abstraction early on so the students can practice extensively in the hands-on labs. Object oriented programming techniques with the concept of SOA, Service Oriented Architecture, and exception handling is emphasised. The course includes an introduction to Netbeans, a recommended framework by Oracle Corporation for almost all kind of java application, so student will be able to write flexible, user-friendly programs.
Prerequisites
Oracle Certified Associate, Java SE 8 Programmer. Relevant work/education experience will be consider and this needs to be highlighted on the course admission form.
Exams & Recommended Training:
Exam(1Z0-808) required to go to Professional Level 2(1Z0-809) exam.
Further information:
https://www.itpt.co.uk/course/java-se8-professional/
Modes of Learning:
You have the option of undertaking this course via following learning modes:
1.) Face to Face Classroom based Learning: You will attend the class each week on the day and time mentioned above.
2.) Virtual Learning: Live traditional face to face class will broadcast to all virtual learners each week on a specified time.
3.) Blended Learning: Mixture of Face to face and Virtual learning (must inform when joining the course).
SAAS Course Funding:
This course is funded by SAAS part time fee agency which is available to eligible individuals only:
SAAS General funding eligibility requirement:
1. You have to be a resident of Scotland
2. Either employed and earning less than 25k a year or can be unemployed as well
3. Have not used the SAAS funding in this Academic Year.
For more information on this, please visit the following link:
https://www.saas.gov.uk/_forms/funding_guide.pdf
Ticket Description:
This ticket logs your interest to join this course.
To study this course free, ITPT requires all interested students to complete SAAS PTFG application and ITPT course registration form. Please contact us to and we will be able to send this information via email.
Note: This course is fully funded by SAAS part-time funding and only eligible students will be able to join this course for free, please see below for the eligibility. If you are not eligible to get the SAAS part-time funding please contact us to discuss other options.
To check your funding eligibility:
Please follow the below link to check your course funding eligibility.
https://www.itpt.co.uk/funding-eligibility/
Course Enrolment:
To make an appointment to enrol in this course, click here to Book Course Registration/Consultancy Appointment.
We can send you the forms and information on how to complete them via email.
Contact:
Phone:
Edinburgh Office Number : 0131 552 5558
Glasgow Office Number : 0141 429 2922
Email: info@itpt.co.uk
website: www.itpt.co.uk