Location
Hermitage Hotel
Exeter Road
Bournemouth
BH2 5AH
United Kingdom
A LUXURY SOUL NIGHT OUT BY THE SEA WITH LIVE MUSICIANS AND DJS AT A 4 STAR HOTEL ON THE MAY BANK HOLIDAYS-SATURDAY28TH MAY 2022
About this event
Lindsay Wesker has been a professional DJ since 1979 and a radio broadcaster since 1982, starting out on pirate stations such as Invicta, LWR and JFM, before moving on to unlicensed Kiss FM, then legal Kiss 100 FM. Lindsay worked at Jazz FM, BBC Radio London (GLR), Solar Radio and Colourful Radio, before finally arriving at www.mi-soul.com.
Lindsay joined MTV in 1999 as a music programmer & created MTV Base, MTV Hits & MTV Dance. In addition, Lindsay and Mi-Soul presenter Dave VJ have written a book about the history of British black music radio entitled 'Masters Of The Airwaves'. Lindsay has just self-published his 2nd novel 'Whatever Makes Them Dance' (via Amazon).
A MASSIVE TALENT AND HUMBLED TO HAVE LINDSAY WESKER JOINING US @ https://www.facebook.com/events/4163797947021529/?ref=newsfeed THE HERMITAGE HOTEL IN BOURNEMOUTH ON SATURDAY 28TH MAY 2022
WATCH THIS SPACE AND FOLLOW OUR EVENT PAGE FOR MORE DETAILS ON THE FULL ITINERARY ON MUSICIANS AND MORE DJS TO BE ADDED VERY SOON CLICK ON THE EVENT PAGE AND EXPECT TO GET MORE DETAILS ON TICKET PRICES AND WHERE YOU CAN GET THEM FROM
CHEERS TONYD(FEELGOODGROOVES,THE NSPCC SOUL WEEKEND)
PROUD TO ANNOUCE AND JOINING THE JAZZ FUNK &SOUL NIGHT OUT IN BOURNEMOUTH NEXT YEAR MR LUKAS SETTO (Whilst still in college, Lukas became the recipient of The Urban Music Award (UMA) for best Unsigned Artist
Urban Music Awards
Lukas Setto has proven himself to be a musician of extraordinary talent, the days and nights devoted to trawling through his father's extensive DJ collection of the Motown, soul and jazz greats is a testament to the dedication he has to his music and his devoted fanbase.
His proven ability, determination and vision have been noticed and sought after by the likes of Mark Ronson, Omar, Jordan Sparks and Daniel Merriweather.
Live performances at the Jazz café, Shepherds Bush Empire and Festival headline slots have cemented Lukas as a sensational live act, his time on stage with Omar, Ne-yo and Timbaland have widened his audience even further.
WATCH OUT FOR MORE TOP MUSICIANS AND DJS TO BE ADDED TO THIS LUXURY EVENT.
https://www.facebook.com/events/4163797947021529
https://www.facebook.com/LukasSettoOnline
Luxurious Accommodation in the Heart of Bournemouth
The Hermitage Hotel offers 76 stunning en-suite guest rooms with the addition of 4 *NEW* Stunning Luxury Suites, possibly the best Bournemouth has to offer. Directly opposite the Bournemouth International Centre, in front of the pier, Pavilion and central gardens leading to the town centre.
https://www.facebook.com/TheHermitageHotel
https://www.hermitage-hotel.co.uk/accommodation/
https://www.hermitage-hotel.co.uk/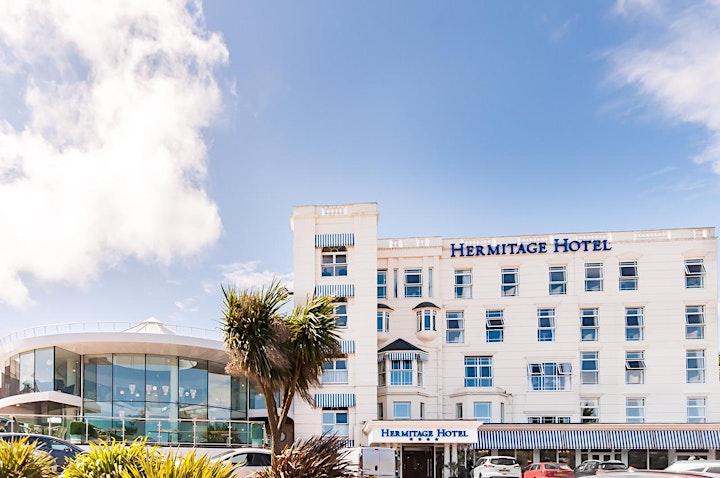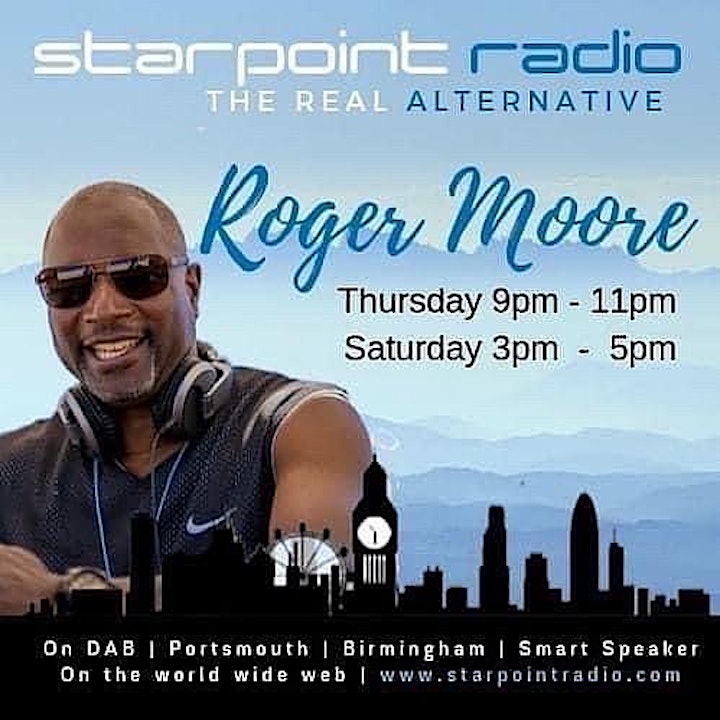 Roger Moore
Roger Moore started Djaying as a hobby back in the mid 80's, mainly at house parties, while playing Semi-Pro Football at Wycombe Wanderers. He then got involved in Djaying & putting on Soul events in his home town of High Wycombe, mainly being one of the resident Dj's for Magnolia Soul. He then joined TwilightSoul Radio playing a mixture of Soul, Jazz- Funk, RnB, Nu Soul, Disco & Funk on a Thursday night. He has Djayed at the Soul Network Event, Soul In The Algarve and other music events based in the U.K and abroad. Roger loves his RnB, Funk & Soulful House, and is inspired by Artists & Groups such as Slave, Harold Melvin & The Bluenotes, The O'Jays, Luther Vandross, Teddy Pendergrass, Phyllis Hyman & Chaka Khan just to name a few. Roger Joined Starpoint Radio nearly 2 years ago and hosts DJ Delight on a Thursday night & Saturday afternoon playing a wide range of Soulful grooves from Old School to Nu Cool releases.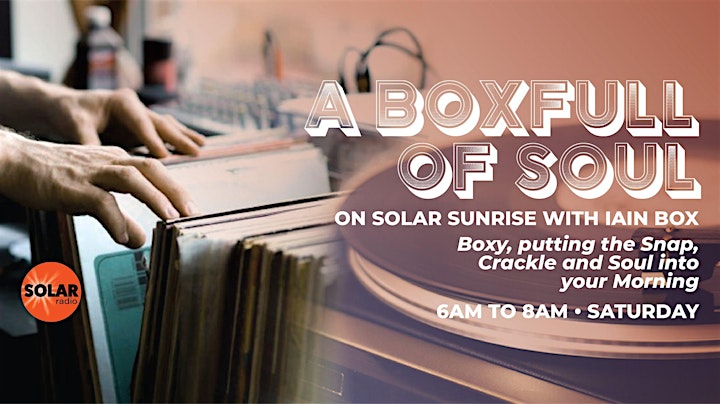 Enthusiastic soul DJ/Presenter for Solar Radio eager to share this great music we all love.
A mix of Classic and Current Soul.
IMPORTANT EVENT INFO...
PLEASE NOTE: We will not be able to offer refunds under any circumstances.
Tickets can however be transferred if you can't make it (please inform us of name changes if you do this).
Please do not purchase tickets if this will be a problem.If an event is cancelled or postponed, refunds will be for the entire purchase—that includes the ticket price and the Eventbrite fees.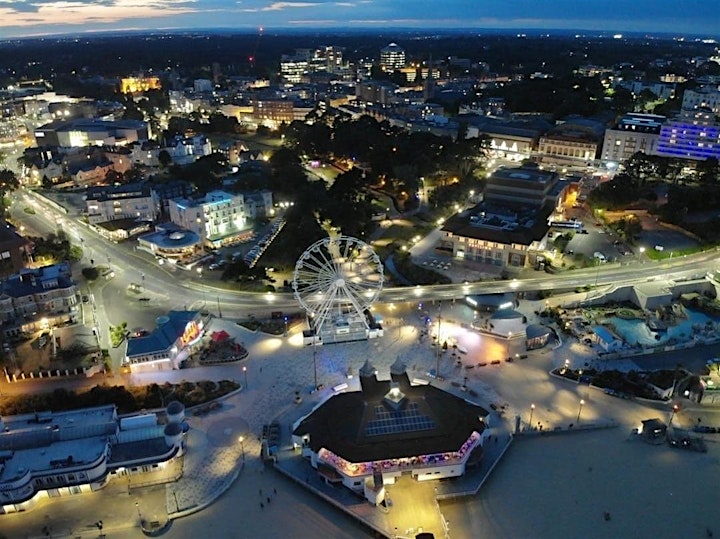 THE HERMITAGE 4 STAR HOTEL NIGHT VIEW OVERLOOKING THE HOTEL
check
COMPLIMENTARY PARKING
Subject to availability
check
BEST RATE GUARANTEED
Price match available*
check
FREE 24hr CANCELLATION
Terms and conditions apply
A modern hotel encased in heritage. 4 Star Hotel (officially accredited by the AA) minutes from Bournemouth beach, town centre & BIC. Special deals & best rate GUARANTEE on all hotel rooms. www.hermitage-hotel.co.uk
DISCOUNT WILL BE GIVEN ON A DOUBLE ROOM STAYING FOR 2 NIGHTS
BREAKFAST INCLUDED
MENTION SOUL NIGHT WHEN MAKING YOUR BOOKING
Subject to availability so first come first serve basis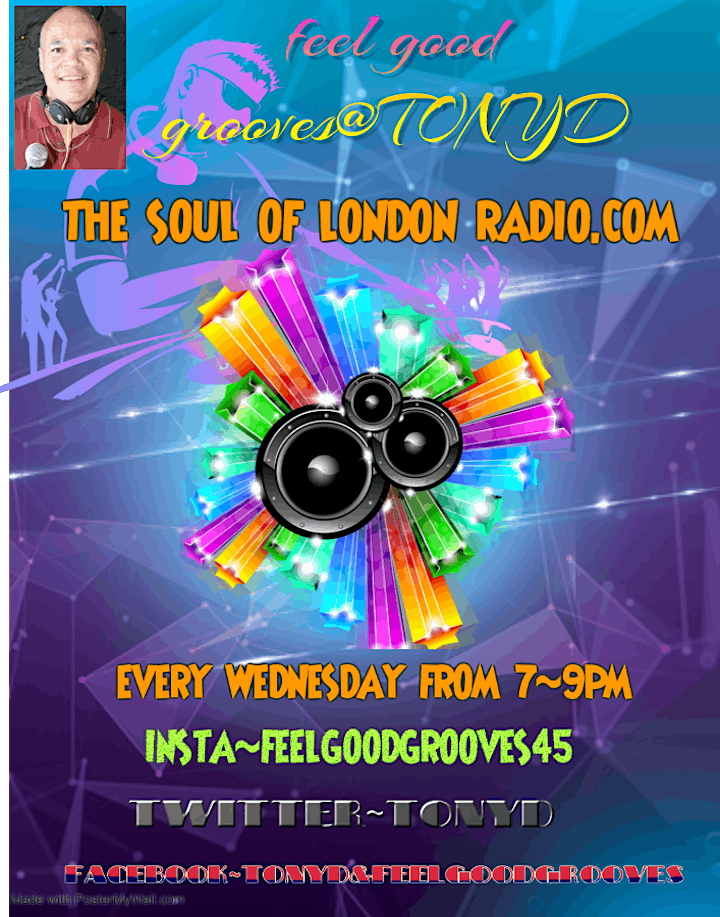 HOST AND DJ TONYD
https://www.thesouloflondonradio.com/
THE FEEL GOOD GROOVES WITH TONYD LIVE WITH A BRAND NEW SHOW EVERY WEDNESDAY NIGHT FROM 7~9PM
LISTEN VIA ALEXA~TUNE IN APP
THE SOUL OF LONDON ON 97.1FM
https://www.eventbrite.co.uk/.../jazz-funksoul-night-out...