An afternoon of jazz, blues and grooves presented by the Unity Music Arts Team.
About this event
An afternoon of jazz, blues and grooves presented by the Unity Music Arts Team and featuring students from The Guildhall School of Music & Drama (led by Harry Toulson) and Trinity (led by Joel Rocca).
This is a free event - you can register your interest here or join us on the day in the Churchyard.
The Unity Music Arts Team (UMAT) is a grass roots music organisation founded by vocalist and event host Stephen Pierre in 2018. UMAT is proud to promote aspiring and seasoned creative music talent and supports diversity and community engagement. UMAT has been recognised by The Mayor of London Awards and was nominated for a culture and creative award in 2019. UMAT also won a Southwark Business excellence award in 2020 for community engagement. UMAT is looking forward to working with the creatives at St John's and developing a series of popular music events.
Other upcoming events by UMAT at St John's will be on the afternoon of Sunday 11th July and Sunday 8th August.
Getting to St John's Waterloo.
St John's Waterloo is accessible by bus, tube or train; the nearest station is Waterloo Station.
Parking is available in Exton Street on pay bays, Monday to Friday from 8.30am till 6.30pm & Saturday 8.30am till 1.30pm at £5.40 per hour. Payment must be made by phone or app, details can be found on signs along Exton Street. After 6.30pm (1pm on Saturday) parking is free within the bays and on single yellow lines. There are no disabled bays along Exton Street.
Parking is also available in car parks in York Road and Cornwall Road, details for both can be found online.
Health and Safety
Social distancing measures will be in place at all times and regular sanitation of the space will be taking place to ensure the safety of ticket holders and staff members. Multiple sanitation stations will be available in place around the event site. Seating is provided, but not pre-allocated. Audience members are asked to keep to their households and social bubbles in line with Government guidance and will be allocated an area to bubble on arrival.
Attendees are asked to limit personal possessions to a minimum to assist with social distancing. No lockers or cloakrooms are available onsite.
Any persons displaying symptoms of COVID-19 should not attend.
We will keep updating these guidelines in line with new Government regulations.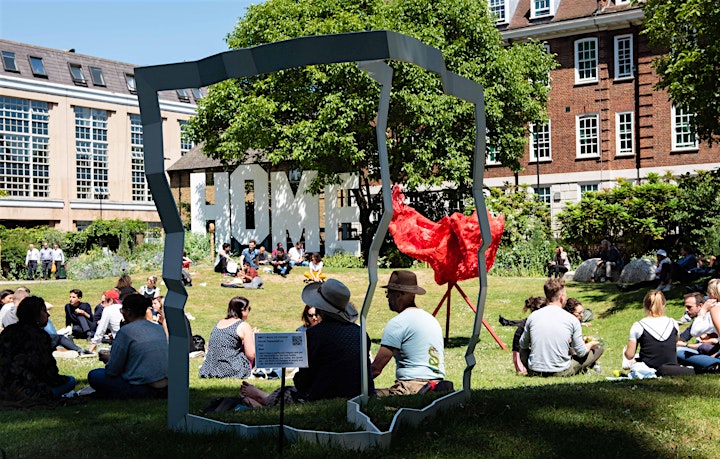 Organiser of Jazz & Grooves
The church on the roundabout at Waterloo, rebuilt for the Festival of Britain in 1951, is committed to being here for you. Today we're known as one of the most inclusive, LGBTI+ churches in London. We run Waterloo Well - therapy, wellbeing, work training and gardening for homeless and vulnerable people. We produce a year-round programme of arts and culture including the annual Waterloo Festival and are home to Southbank Sinfonia.