Description
This June will be Jazz North's 6th Annual Jazz Education Conference. This year's theme will be exploring how jazz and improvisation can play a key role in helping create a more diverse future music scene.
The day will be relevant for anybody currently involved in music education from KS1 - Conservatoire: educators, hub directors, musicians, festival directors and promoters.
The day will be a feature a mix of presentations and focussed discussion groups.
The speakers will include beat boxer/rapper/story teller Testament and Eva Frost, Jazz Denmark talking about their 'Jazz Camp for Girls' project.
This year we are asking for a small contribution towards the lunch time meal and refreshments.
Phipp's Hall
1st Floor Creative Arts Building
Queensgate, Huddersfield HD1 3DH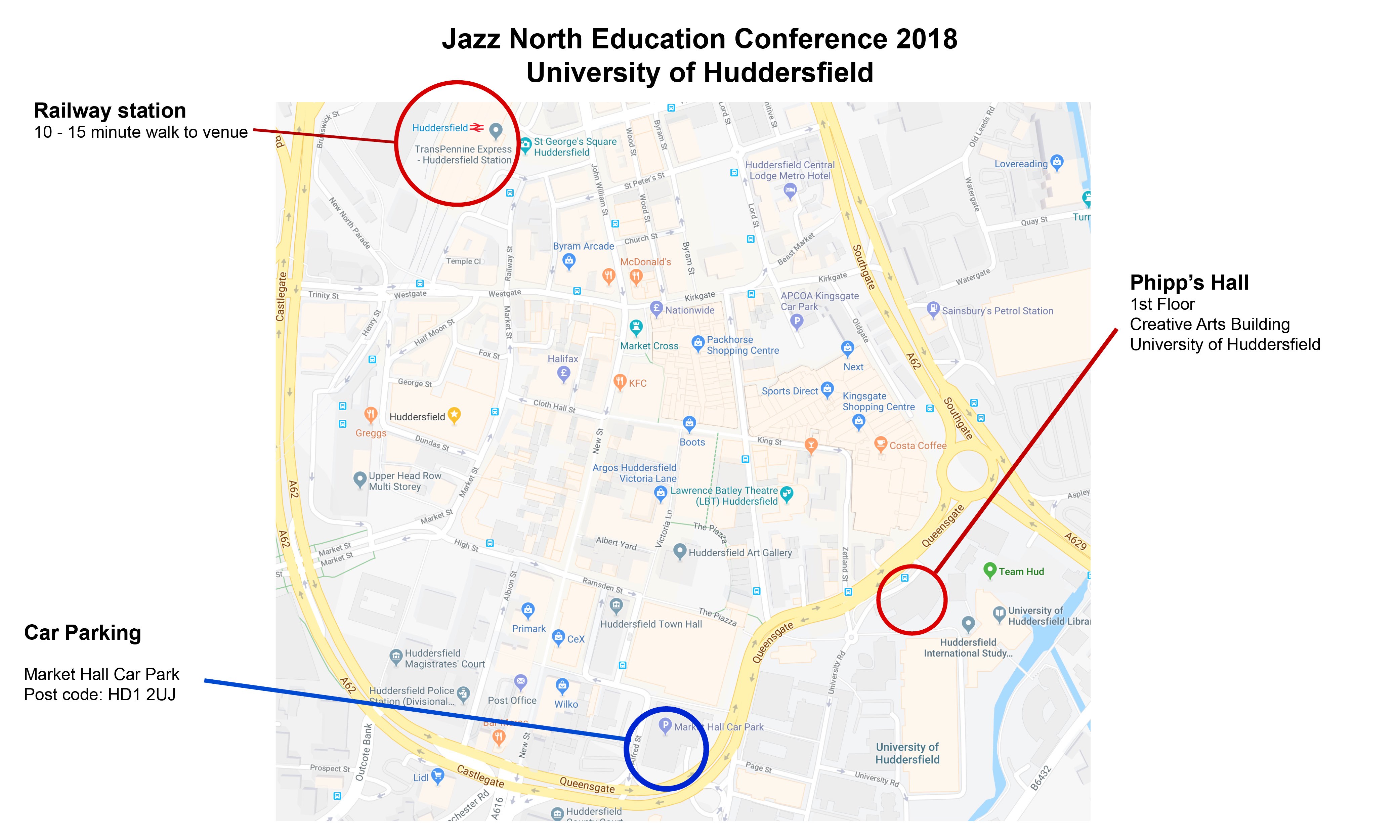 Download map showing Campus and Creative Arts Building
Car parking - Market Hall Car Park, Alfred St, Huddersfield HD1 2UJ - Approx £9 for day
---
There are number of attendance bursaries are available to unfunded organisations and freelance educators. If you would like to request a bursary please get in touch via email info@jazznorth.org