Description
This June will be Jazz North's 7th Annual Jazz Education Conference. The theme for 2019 will be creative ways to bring music making into the classroom.
The event will be relevant for anybody currently involved in music education from KS1 - Conservatoire: educators, hub directors, musicians, festival directors and promoters.
The day will be a feature a mix of presentations, focussed discussion groups and networking session.
Featuring a mix of presentations, panel discussions and networking, presenters include:

YolanDa Brown
YolanDa Brown is one of the UK's leading female award winning saxophonists, educators and broadcasters. She was the first musician to win a MOBO Award for "Best Jazz" in two consecutive years and her BBC CBeebies "YolanDa's Band Jam" launched in January 2019. In January 2017, YolanDa was named as the celebrity ambassador for the Greater London Assembly and ABRSM "Learn Music London" Campaign. She is a celebrity ambassador for the Prince's Trust, Children and the Arts, Plan UK, World Child Cancer, as well as the Mayor's Music Fund. In January 2018, she was appointed Chair of the biggest music education charity in the UK.
YolanDa is known to sometimes give a pair of her heels away to an audience member at her gigs.

Chris Sharkey
"I'm interested in challenging expectations of what music education can and should be. We are constantly being told that our young people need to be 'creative' and 'innovative' but music education, a field that should be an example to other disciplines, is often lacking in these two vital areas. Putting an emphasis on 'making something' versus subjective ideas about what may be correct or incorrect practice leads to musicians and participants to rediscover a sense of fun in music while at the same time engaging in progressive concepts of music-making.
Having spent the last 10 years developing these skills, my current focus is on expanding participation in my projects to include people with no previous experience in performing. I want to show that inclusivity and high musical quality are not mutually exclusive and that creativity requires no superpowers. The only pre-requisites are an open mind and the courage to join in".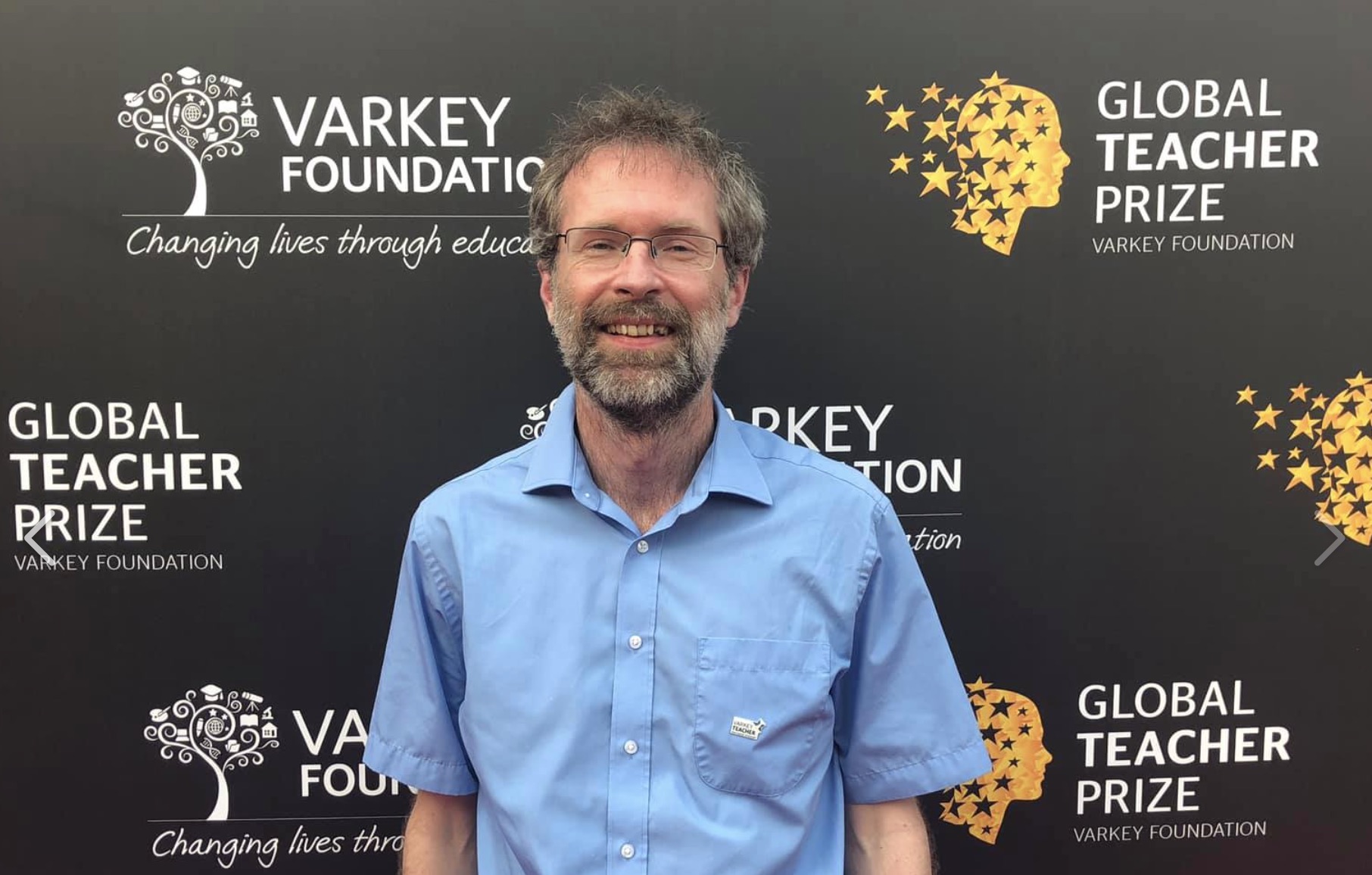 Jimmy Rotherham
www.bbc.co.uk/news/stories-45483930
Music teacher Jimmy Rotherham started at Faversham Primary four years ago, just as the school was coming out of special measures. The new head teacher, Naveed Idrees, was convinced that a radical programme of between two and six hours of music would help reverse the school's fortunes.

"The programme had a profound effect on our results" Jimmy says.
Faversham is now in the top two percent of schools in the country for pupil progress and Jimmy is now in demand to share his experience worldwide.
(Max Watson, The Teacher, May 2018)
A small contribution of £15 towards the lunch time meal and refreshments is required to reserve your place.
Phipp's Hall
1st Floor Creative Arts Building
Queensgate, Huddersfield HD1 3DH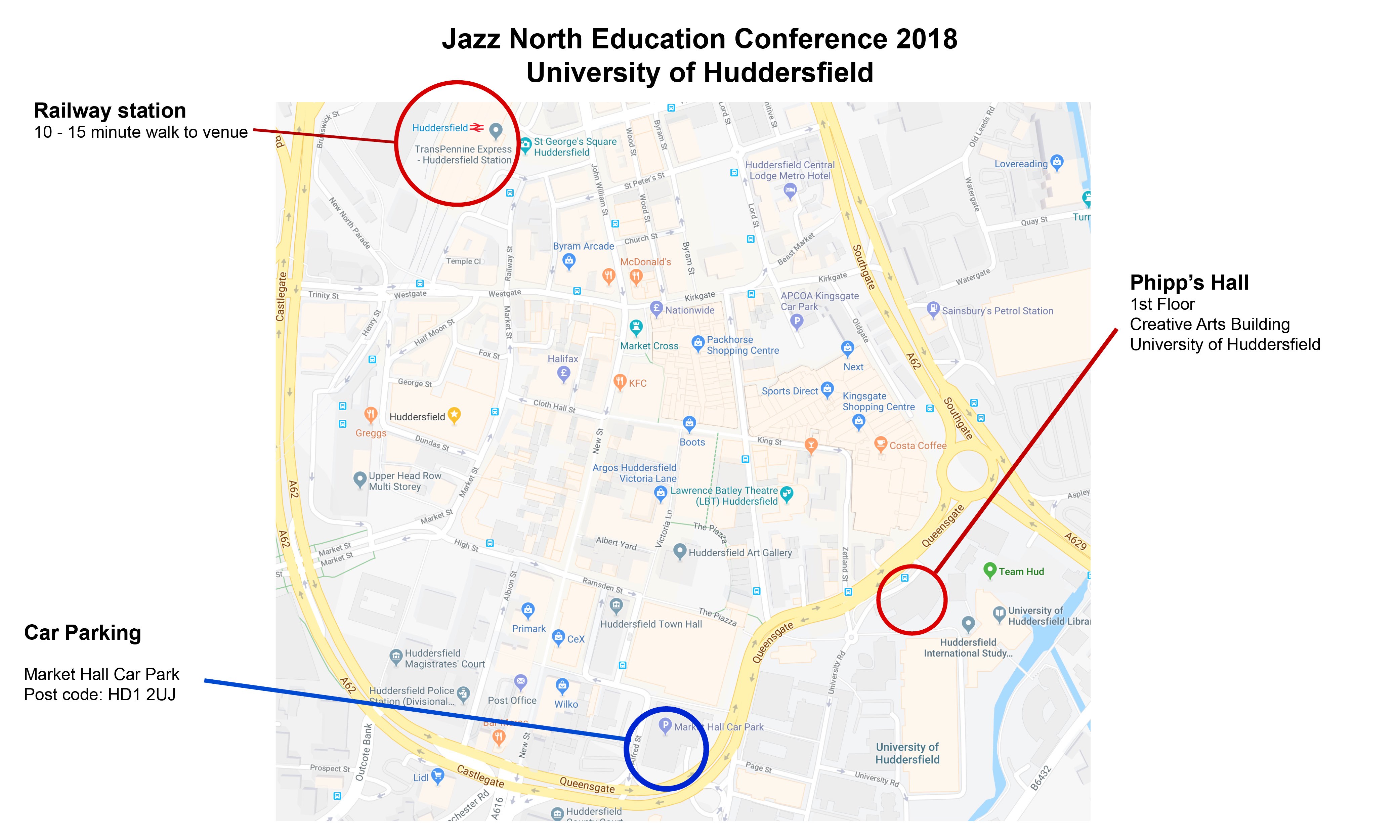 Download map showing Campus and Creative Arts Building
Car parking - Market Hall Car Park, Alfred St, Huddersfield HD1 2UJ - Approx £9 for day
---
There are number of attendance bursaries are available to unfunded organisations and freelance educators. If you would like to request a bursary please get in touch via email info@jazznorth.org