Location
Vale do Lobo, Vale Real: wellbeing zone
Av. das Acácias
3W6X+CP Quarteira
8135-107 Almancil
Portugal
Join us for this intimate musical performance with the Algarve Jazz Orchestra quartet as part of Vale do Lobo Music Sessions.
About this event
We are thrilled to feature this intimate harp spectacle as part of Vale do Lobo Music Sessions: a summer of themed outdoor concerts featuring harp, violin, Portuguese guitar, jazz and classic sounds hosted at the stunning setting of Vale Real experience area, overlooking one of our iconic golf lakes. These exclusive open-air music performances, with very limited number of participants, are sure to provide unforgettable evening entertainment. A place to take it all in, soak up the sunset, the music and the surrounding views for ultimate relaxation.
VALE DO LOBO MUSIC SESSIONS 2021 | THE JAZZ WEEKEND - Intimate musical performance by the Algarve Jazz Orchestra
Vale do Lobo in partnership with Orquestra de Jazz do Algarve (OJA) promotes this unmissable concert hosted over 3 consecutive days, for a very limited number of participants in each show, with a smaller formation in a Jazz themed Quartet evening.
The public will be able to enjoy an exceptional repertoire of highly popular Smooth Jazz Standards including some Pop themes. All in a stunning interpretation by musicians Diogo Russo (piano), Luis Henrique (bass) and Hugo Alves (trumpet and musical director), accompanied by the unforgettable voice of Clara Buser. This exclusive intimate sunset concert is not to be missed.
ENSURING THE SAFETY AND WELLBEING OF OUR COMMUNITY, WE FOLLOW ALL DGS RECOMMENDATIONS:
Physical distancing:
Most of our activities are organised outdoors
We ask you to book in advance, ideally online or at Reception
Places are limited to to ensure all safety conditions
Please wear a sanitary mask to access the resort experiences and events
Hygiene:
We provide hand sanitizers in visible areas across the Resort
We may measure your temperature or ask travel questions
We request all participants to follow preventive measures, such as hand disinfection before and also during the performance
WE ARE BACK TO ON-SITE OPEN AIR CONCERTS!
[JOIN ALSO OUR OTHER MUSICAL THEMED WEEKENDS]
-----------------------------------------------------------------------------------------------
SESSÕES MUSICAIS DE VALE DO LOBO 2021 | O FIM-DE-SEMANA DE JAZZ
Atuação musical intimista pela Orquestra de Jazz do Algarve
É com especial agrado que apresentamos este espectáculo íntimo de harpa como parte das nossas Sessões Musicais de Vale do Lobo: um Verão de concertos temáticos ao ar livre com harpa, violino, guitarra portuguesa, jazz e sons clássicos apresentados no deslumbrante cenário da nova área Vale Real Experience, com vista para um dos icónicos lagos do campo de golfe. Estas actuações musicais exclusivas ao ar livre, com um número muito limitado de participantes, irão certamente proporcionar um final de tarde inesquecível. A combinação perfeita para desfrutar em pleno do pôr do sol, de magníficas prestações músicais num ambiente envolvente de total descontração e serenidade.
Vale do Lobo em parceria com a Orquestra de Jazz do Algarve (OJA) promove este imperdível concerto intimista em 3 dias consecutivos, pelo número muito limitado de participantes em cada exibição, com uma formação mais pequena numa noite de Jazz em Quarteto.
O público poderá apreciar um excecional repertório de Smooth Jazz Standards, com temas muito populares que também incluem alguns temas mais Pop, interpretado pelos músicos Diogo Russo (piano), Luís Henriques (contrabaixo) e Hugo Alves (trompete e direção musical), acompanhados pela inesquecível voz de Clara Buser num inesquecível concerto intimista ao pôr-do-sol a não perder.
GARANTIR A SEGURANÇA E O BEM-ESTAR DA NOSSA COMUNIDADE É A NOSSA PRIORIDADE. POR ISSO, SEGUIMOS TODAS AS RECOMENDAÇÕES DA DGS
Distanciamento físico:
A maioria das nossas atividades são organizadas ao ar livre
Pedimos que reserve com antecedência, preferencialmente online ou através da receção do resort
As vagas são limitadas para garantir todas as condições de segurança
O acesso às experiências e eventos do resort, deve ser feito com máscara
Higiene:
Fornecemos desinfetantes para as mãos em áreas visíveis pelo resort
Em caso de necessidade podemos ter que medir a sua temperatura ou questionar sobre as suas últimas viagens
Solicitamos que todos os participantes nas experiências adotem medidas de prevenção, tais como, desinfeção das mãos antes e se possível durante o evento
ESTAMOS DE VOLTA AOS CONCERTOS MUSICAIS PRESENCIAIS!
PARTICIPE TAMBÉM NOS NOSSOS OUTROS FINS DE SEMANA MUSICAIS TEMÁTICOS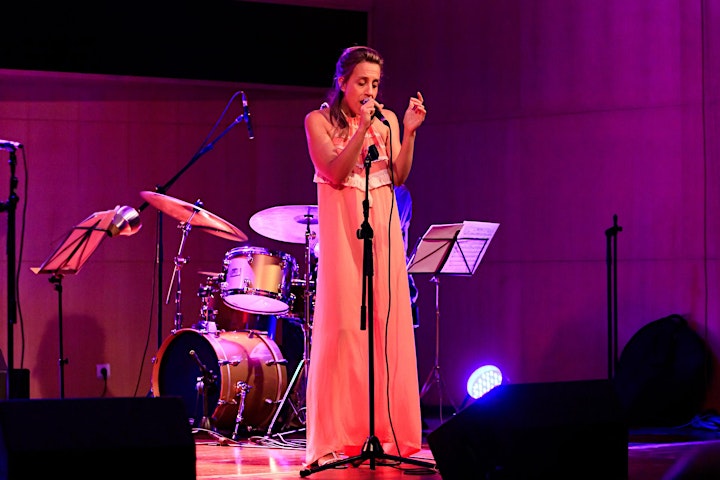 A nurturing gathering in beautiful nature
You will find this World of Wellbeing in the Vale Real area of the resort. This blissful location surrounded by pine trees and overlooking one of Vale do Lobo's iconic golf lakes is the future home of a new 5* hotel. A place to take it all in, soak up the sunset, the music and the surrounding views for ultimate relaxation.
Get directions HERE.