One positive we've seen throughout COVID-19 crisis has been a renewed energy, purpose and commitment to partnership working.
About this event
One positive side effect of the current COVID-19 crisis has been a renewed energy, purpose and commitment to partnership working. We've seen individuals, communities, social enterprises, charities and businesses come together with a shared goal of helping one another.
At this event we'll hear from Zakia Moulaoui Guery, Founder and CEO at Invisible Cities and Sian Downes, Founder and CEO at Strawberry Lemonade Events.
We'll discuss how you can identify innovative opportunities; how to form meaningful partnerships and how to maintain these relationships. We'll also explore some opportunities that have arisen from the pandemic with regards to partnership working, and how we can harness this going forward.
Find out more about our speakers below - we hope to see you there!
Zakia Moulaoui Guery- Invisible Cities
Originally from the South of France, Zakia moved to Scotland when she was 21 years old. For several years, she was Director of International Partner Development at the Homeless World Cup Foundation, a global network of street soccer projects. After her health took a bad turn and she had to fight bowel cancer, she decided to take a break to travel. At the end of 2015, she spent time in Greece and volunteered in a refugee camp on Lesvos Island. It is when she returned that she decided to set-up her own social enterprise: Invisible Cities.
Invisible Cities is a community interest company that trains people who have experienced homelessness to become walking tour guides of their own city and they offer off the beaten track, personal tours, highlighting stories of real people, while raising awareness about social justice.
It is while running Invisible Cities that she also worked in partnership with Social Bite, the Social Enterprise Academy or most recently the TedSummit. Since its start in 2016, Invisible Cities is now in 4 cities across the UK: Edinburgh, Glasgow, Manchester and York with plans to expand further. They have been featured on UNILAD, Huffington Post UK or BBC Stories amongst others. Zakia is one of 10 Outstanding Women of Scotland 2019 and in the Top 100 Women in Tourism in Scotland.
Sian Downes- Strawberry Lemonade Events
Hailing from Alloa, Sían Downes, Strawberry Lemonade Events Founder and CEO is a double graduate of Queen Margaret University but often wonders how she did it once!
With over 10 years experience as a corporate event planner, working with the likes of Sir Alex Ferguson, Eric Cantona and Emma Reid, Sían founded Strawberry Lemonade Events as a way to change the landscape of event planning- recognising that Events could be the perfect industry to help people facing social exclusion issues such as homelessness and mental health challenges gain employment.
Sían previously held the role of Head of Corporate Events at Street Soccer Scotland, Scotland's leading sport for change charity and a Homeless World Cup volunteer- helping to plan events in Santiago, Amsterdam and Glasgow.
Strawberry Lemonade Events founded in Sept '18 is a corporate event management firm specialising in fundraisers, conferences and PR stunts and clients include TED, Prince Harry and once convinced John Bishop to sell pies all in the name of charity!
Sian recently launched Party in the Post- a monthly subscription box and is organising HawickXmas- an offline and online gift guide plus virtual market to support the Scottish Borders town she now finds her home.
Please note, there is an option to add a donation when booking your ticket. If you are able to, this would be much appreciated. Donations will be split between the two organisations above.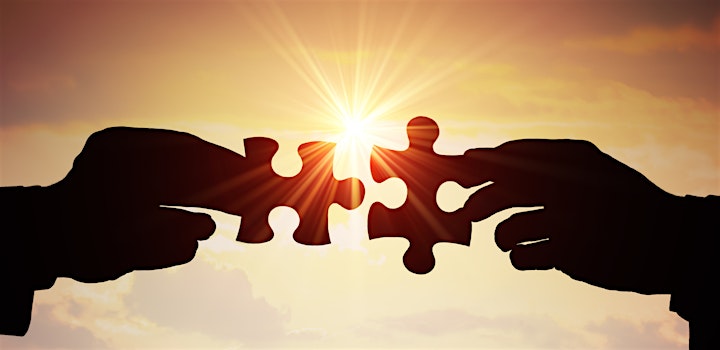 Organiser of JCI Conversations: The Power of Partnership
JCI Edinburgh is a local not-for-profit organisation for individuals aged 18-40. We provide you with outstanding opportunities for your personal and professional growth through training courses, personal development, leadership skills and access to local & international networks.