Description
How do we navigate these unprecedented times with something that goes beyond just "hoping for the best"?
That's the question we will be exploring at JCI
UK's That Summer Thing 2020.

It's a series of workshops and talks on the theme of "living and leading in a changing world" with global industry-leading experts.

If you want the "That Summer Thing" Magazine with more information - email emma.wilson@jciportsmouth.org.uk

---------

IF...
You're between 18 and 40 years old

You've shaken a fist at the TV and

thought WE NEED BETTER LEADERSHIP to improve the state of the world at least once!

You've thought "How can I, little old me, feel as though I'm actually making a difference?"

You've sometimes been sad about species extinction, wildfires, floods, melting glaciers and all the other stuff about climate change on the news (

Don't worry, Climate Grief is a real thing!)

Or y

ou just want your boss to take your leadership ambitions more seriously (and maybe ask them to pay for your ticket to make it REALLY CLEAR!!)
THIS IS THE EVENT FOR YOU!
Global Experts in leadership, culture and change - Neil Crofts and Mark Thompson - will be joining us. These guys are working with energy clients on a post-oil future, tobacco on a post-smoke future, healthcare to embrace digital and adapt to ageing and helping banks and digital companies to perform reliably in a self-disrupted landscape too. They really know their stuff and they usually charge £2,500 a day for this training (which you're getting for the bargain price of £40 as an Early Bird!)
Just check out some of their clients - we bet you recognise a few!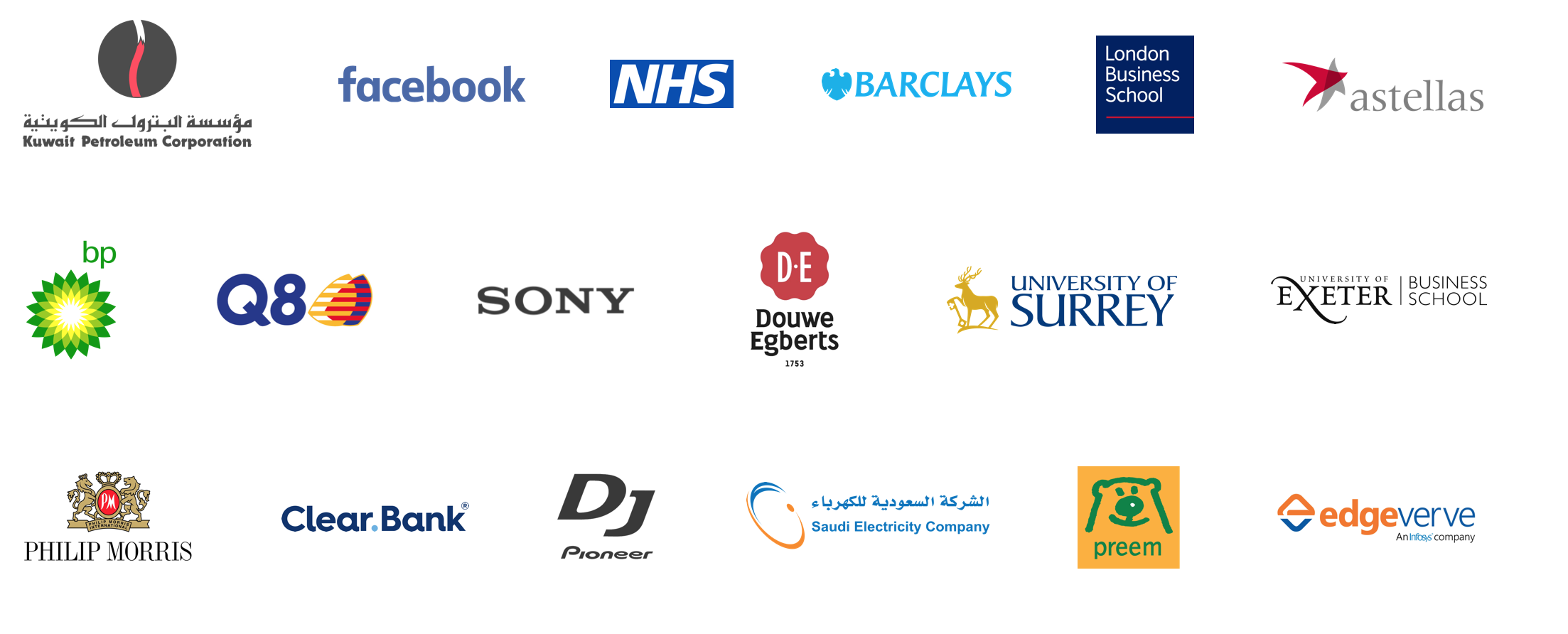 Seminar One will look at the global trends in which people now have to lead, demonstrate how intentional change can work and what a system for effective and agile leadership in this new world of constant change really looks like.
Seminar Two will help you to find out how to expand subconscious climate grief and use it as a gateway to action to achieve the Sustainability Development Goals by 2030
Then after Lunch (which is included in your ticket price), we've got JED-X.
Like Ted-X but JCI-style! Meet Mr International who's lived in over 100 countries, find 3 easy ways to beat procrastination once and for all, find out how volunteering really can change your life and career and how to create teams that rock!!


Onto the evening fun... PLEASE NOTE YOU NEED A SEPARATE "BIRTHDAY BASH TICKET" FOR THIS BIT when you go to the checkout section ...
It's JCI Portsmouth's 65th birthday (Can you believe it?!) So we'll be having a birthday bash at the Royal Naval Club and Royal Albert Yacht Club with some local celebs in attendance. You'll meet a paralympic skier and world-class sailor Ed Suckling; the first openly transgender ex-President of the Round Table Joanne Lockwood (You may remember her from Channel 4's documentary The Making of Me") and Rachel Lowe MBE - a board games developer and creator of fashion brand She Who Dares (You may remember her from Dragon's Den) and many many more!
There will be food (which is covered in the ticket price) but you will have to buy your own drinks though because the ticket is as cheap as chips! (We'll make sure there are drinks offers on at the Club bar as well so don't worry!)
It's going to be fast-paced and fun-filled and be warned - we're limited on space so get in quick to secure your place.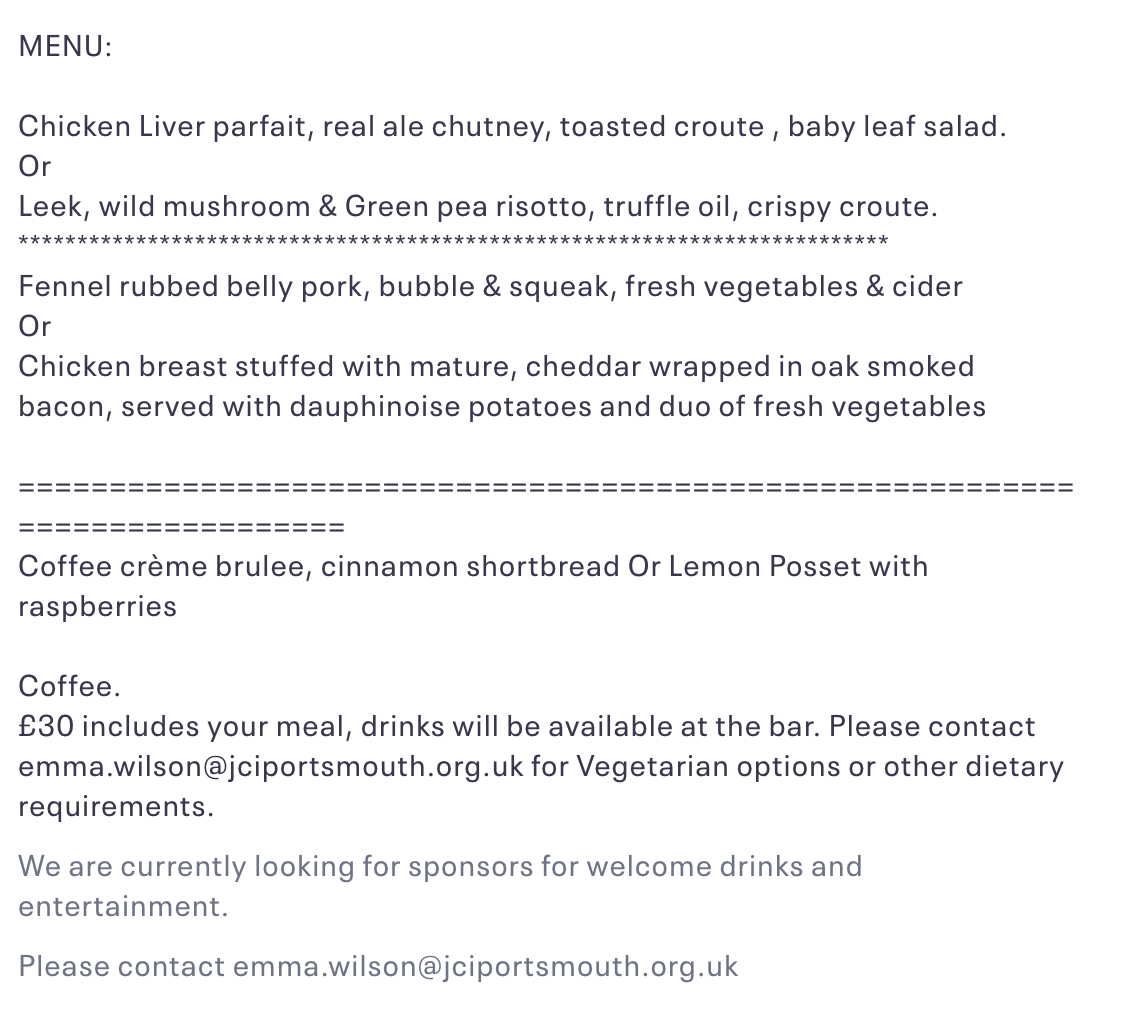 p.s.
As well as being a fantastic training provider and business networking group, JCI Portsmouth is keen on helping local charities and, you know, saving the world so we're making this an eco-friendly event with no single-use plastic.
We're asking people to do 3 things when they come to the event:
1) Bring your own travel mugs and bottles (We may have some JCI travel mugs in stock but not many) and bring your own notepad and pens too to make notes, or go digital with Ipads - we don't mind.
2) Bring a notebook and pen to give to Music Fusion. The 11-25-year-olds Music Fusion work with often haven't had the best start in life. Music Fusion helps them process that through writing lyrics and creating music. They're super creative so they're always running out of notebooks so let's help them out!

3) Sex trafficking is a really big deal and we have a shelter house in Portsmouth for victims to recover from their experiences of being in the trade. They always need towels and toiletries so if you want to go mad with your Boots or Superdrug loyalty card or just add another can of deodorant to your shopping basket we will make sure they get to where they need to go.
DETAILS:
If you want the "That Summer Thing" Magazine with more information - email emma.wilson@jciportsmouth.org.uk
If you have any dietary requirements for the dinner or you want to know the best place to park your car - email emma.wilson@jciportsmouth.org.uk
If you can't wait for JCI's That Summer Thing and you want to get involved in JCI Portsmouth RIGHT THIS SECOND because it sounds awesome....well you know the drill by now...email emma.wilson@jciportsmouth.org.uk
p.p.s
If you're talking about the event on social media (Thank you, we love you!) then please use the hashtag #jcitst2020
it's short for Junior Chamber International's That Summer Thing 2020