Description
Join members from across the United Kindgom for a day to launch new ideas, new friendships and new ways forward.
We've packed loads into this day based on feedback from local chambers to make sure programme is useful to all members in their personal, professional and JCI capacity.
With an excellent keynote speaker, project showcase, speed networking, an outdoor practical session and a Sustainable Development Goals (SDG's) bootcamp, the day will leave you motivated to look at new way you can Be A World Changer.
Ruth Daniel - Key Note Speaker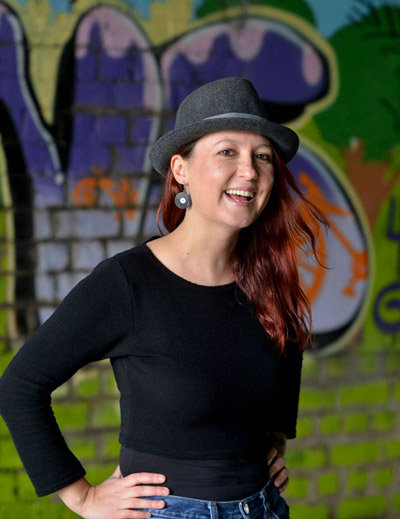 Ruth is an award winning cultural producer, activist and social entrepreneur. Over the past 15 years, Ruth has worked to make change with creativity in the most marginalized communities across the world. She is CEO and Artistic Director of multi-award winning organisation, In Place of War (IPOW). She has helped build the organisation from a small research project, to an organisation working in over 40 countries. In Place of War is a support system for community artistic, creative and cultural organisations in places of conflict, revolution and areas suffering the consequences of conflict. They listen to creative communities and respond by providing innovative, do-it-together solutions for grassroots challenges, sourced from their global community of change-makers. Their community spans over 100 grassroots community organisations with a collective reach of over 60 million people in Africa, Europe, the Middle East, Asia and Latin America.
Project Showcase
Learn from what other local organisations are doing to make a positive impact to their members and their communites. Have a project you want to shout about? Great, let us know and you can present whats you're doing to the rest of the UK to help inspire and collaborate with members from across the country.
Speed Networking
The JCI vision is 'To be the Leading Global Network of Young Active Citizens', so what better way to help achieve that than some networking! Bring a lot of business cards along, and brush up on your 30 second pitch as you'll be meeting virtually everyone in the room in under an hour!
Outdoor Session
We're going to be hitting the streets of Nottingham to help with the ground work for the Let's Do It World clean up day later in the year, so make sure you've got weather appropriate clothing.
SDG Bootcamp
How can you as a member develop projects and ideas that will have a real impact and help to move us all closer to achieving the 17 SDG's as set out by our partner the UN? This session will give you the tools you need to deliver projects that will help change peoples worlds and finish the day with an action plan that means you're ready to hit the ground running when you return to your local chamber.
We're back at Antenna in Nottingham for Launchpad this year. With easy access for both public transport as well as ample parking for cars, it's an ideal space for the day.
If you have any questions about the event at all, please email ben.hawley@jciuk.org.uk