Description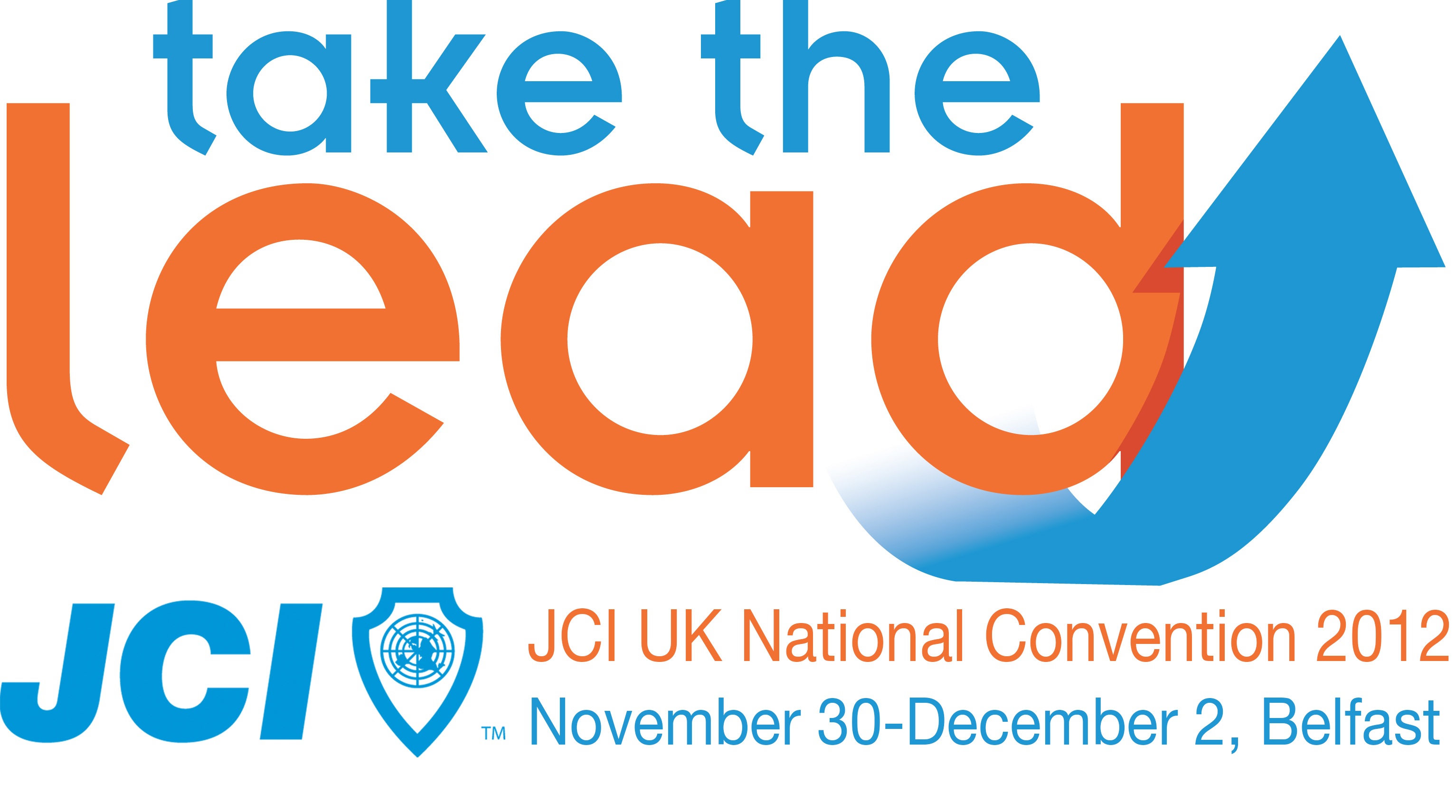 17 days and counting until Belfast welcomes delegates to the 2012 UK National Convention. Can you believe it is nearly here!
To date, near 150 delegates have registered for this year's National Convention and we are expecting over 220 to the gala dinner and awards ceromony.
The question is … ARE YOU READY??
Delegates can still register through 19th November, however the Friday night social is SOLD OUT.
A few things…
Extempore, Public Speaking and Debating Competition. For more information and to register, please contact Miss Emma Eastwood at E.Eastwood@cityliving.co.uk.
Senate Programme. For more information or question concerning the Senate Programme, please contact Mrs. Marretta Coleman at marrettacoleman@googlemail.com.
Titanic Tour. If you are interested in taking the Titanic Tour, delegates are strongly advised to book online in advance to guarantee entry at http://titanicbelfast.com/Navigation/The-Titanic-Experience/Jumplinks/Bookings.aspx. Tickets for Titanic Belfast are based on a timed ticketing with slots available every 20 minutes throughout opening times. If you have purchased a Senate Weekend ticket with the Titanic Tour option, there is no need to book.
What do to when you arrive. Whether you are arriving at Belfast's City or International airport, the city center awaits you in just a short taxi or bus journey.
George Best Belfast City Airport (BHD) is situated just 3 miles from the city center. The Airport
Express 600 bus service runs from the Airport terminal to the city center every 20 minutes (06:00 – 22:05) Monday to Friday. Taxis are readily available and the journey would cost approximately £10.
Belfast International Airport (BFS) – located at Aldergrove, is just 30 minutes drive via the M2
Motorway. The airbus service now operates a 24-hour service between the Airport and the
city center with buses departing every 15 minutes for the majority of the day on weekdays. While the bus will be your best value, Taxis are readily available with the journey costing around £20-£30.
For delegates who are staying at the conference venue, the Hilton Hotel is located at 4 Lanyon Place and directions can be found at the following link:
http://www3.hilton.com/en/hotels/united-kingdom/hilton-belfast-hotel-BFSHITW/maps-directions/index.html
For delegates who are staying at the Premier Inn, directions are available at the following link:
http://www.premierinn.com/en/hotel/BELFAS/belfast-city-centre-alfred-street
The Premier Inn is just a 10 minute walk to the Hilton Hotel and directions are provided below.
Registration. Registration will be open from 11:00 – 1:00p.m. at the Hilton Hotel on Friday 30th November and will be located just outside the Lagan Suite. For those that miss registration on Friday, the registration desk will open back up Saturday morning at 8:30a.m. and will remain open until 11:00a.m.
Getting to the Ulster Reform Club – venue for Friday night Social and Extempore. The Ulster Reform Club is located in the heart of city centre at 4 Royal Avenue. The club is just over a 10 minute walk from both the Hilton Hotel (http://goo.gl/maps/viuNT) and the Premier Inn (http://goo.gl/maps/6i4nv) and is easily accessible by Taxi.
Dress Code. For all workshops, seminars, training events and the Friday night social, business casual is recommended. If you are attending National Council on Saturday morning, business dress is standard. For the Friday night social, don't forget, the Ulster Reform Club has a dress code – so no jeans or trainers please. Saturday night is black tie for the gala dinner, so ladies get out your fancy frock and gentlemen, dust off your tuxedo.
Interested in taking a tour of Titanic Belfast®?
Delegates are strongly advised to book online in advance to guarantee entry at http://titanicbelfast.com/Navigation/The-Titanic-Experience/Jumplinks/Bookings.aspx. Tickets for Titanic Belfast® are based on a timed ticketing with slots available every 20 minutes throughout opening times.
Titanic Belfast® extends over nine galleries, with multiple dimensions to the exhibition, drawing together special effects, dark rides, full-scale reconstructions and innovative interactive features to explore the Titanic story in a fresh and insightful way; from her conception in Belfast in the early 1900s, through her construction and launch, to her infamous maiden voyage and catastrophic demise. The journey goes beyond the aftermath of the sinking, to the discovery of the wreck and continues into the present day with a live undersea exploration centre.
Now on to the main event … Just to give you an idea of what's in store, here is a snapshot of our programme for the weekend:
Friday 30th November
14:00 - Welcome and Official Opening of 2012 JCI UK National Convention
· UK National President, Solveig Malvik and JCI Belfast President, Jennifer Cook
14:10 – Opening Business Lecture: "Preparing to catch the rising tide"
· Feargal McCormack FCA, Founder and Managing Partner of FPM Chartered Accountants
o This opening business lecture will provide delegates with insight on how things are starting to look up within the economy and how best to take advantages of current economic environment to ensure the next generation of leaders 'catch the rising tide' and don't get left behind when recovery comes full circle.
15:10 – Parallel Sessions
· Princes Trust Mentoring Session
o This session promises to offer delegates the opportunity to share their expertise and experience with Young Ambassadors from the Northern Ireland Prince's Trust and give something back to the local community here in Belfast.
· Public Speaking Competition
o During this session, delegates throughout the UK will be competing nationally by speaking on a range of interesting topics including active citizenship, the Olympics and the next UN millennium development goals among others.
19:30 – Friday evening Social and Extempore Competition
· Join us for a night of traditional Irish music, food and a bit of "craic " at the Ulster Reform Club – one of Belfast's oldest private members' clubs. Hot buffet will be provided.
** The Ulster Reform Club has a dress code – so no jeans or trainers please.
Saturday 1st November
9:00 – 12:00, National Council Meeting
10:00 – 12:00, City of Belfast Guided Treasure Hunt
· For those delegates not sitting in on National Council, the CoC have organized something special for you!
· Join local guides on a treasure hunt throughout some of Belfast's best sites including the famous Merchant Hotel, the historic City Hall, Custom House Square, and Belfast's most famous bar, the Crown Liquor Saloon, just to name a few.
The hunt will begin at 10a.m. on Saturday and will depart and finish up at the Hilton Hotel at 11:45p.m. just in time for lunch.
· In addition to providing the chance to compete against fellow JCI chapters to become the annual JCI UK Convention champions (not that we are competitive or anything), the hunt will give delegates a chance to see the best Belfast has to offer through this festive season. Winners will be announced at the gala dinner on Saturday evening. May the best team win!
· To register your interest in joining the hunt, please email jcibelfast@hotmail.com
12:00 – 13:00, Lunch
13:00 – Keynote Session: "Leading with Emotional Intelligence (EI)"
· Professor Jackie McCoy, Director of University of Ulster Business Institute
· This session promises to provide delegates with an understanding of the emotional skills needed to be a good leader.
14:00 – Business Lecture: "Networking for Leaders"
· Derek Reilly, JCI Trainer and President, JCI Mayo
15:00 – 17:00, Debating Competition
19:30 – Drinks Reception and Gala Dinner, Titanic Belfast
Sunday 2nd November
9:00 – 11:00, Senate Breakfast
10:00 – 12:00, Deputy President Training
12:00, Farewell Session
---

The city of Belfast is thriving and many would say that 2012 is it's year. After a decade of investment and unprecedented growth, Belfast has established itself on the map not only in terms of tourism but also as a dynamic business destination, balancing modernity and innovation with a rich heritage and a thriving art scene.
Today, Belfast is packed with history, culture, exciting events, great food, super shopping... you might even spot a ship or two. You'll also find some of the friendliest people you'll ever meet. Have a look around and learn more about the city we're so proud of. We hope you join us!
---
SENATE WEEKEND
The 2012 JCI UK National Convention presents a great opportunity for another Senate weekend in Northern Ireland where we can promise you lots of craic, excellent food and of course a tour around the fantastic Titanic Centre. This weekend is a follow-up to the successful 2011 Drumming Out starting with a Friday night social with JCI UK members, Saturday morning tour to Titanic Centre, Saturday afternoon is Free to visit the Christmas Market, Saturday night Banquet and Awards ceremony in the Titanic Suite with members of JCI UK and that fantastic staircase. Sunday morning is the Senate breakfast.
For anyone arriving before 2.30 on Friday we can organize a "Christmas afternoon tea" in the popular "Merchant Hotel" 5*, which was awarded the very prestigious International Award "Best UK Hotel" Christmas Afternoon Tea will be served from midday and the price is £30.00 per person to include a selection of finger sandwiches, freshly baked scones with clotted cream and strawberry jam with an assortment of cake and pastries – a trio will be playing and all guests will receive a small gift.
Senators have the option to register for the Senate Weekend full convention access including hte Titanic Tour and Senate Breakfast with or without the special Christmas Afternoon Tea. For Senators wishing to visit Belfast earlier or stay later, please contact Marretta Coleman at marrettacoleman@googlemail.com.
---
ACCOMMODATION:
Conference Hotel - Hilton Belfast
4 Lanyon Place, Belfast BT1 3LP
Alternate accommodation is available at the Premier Inn, Alfred Street, located just 10 minutes walk from the conference venue. To book the Premier Inn, please see weblink below.
£69.25 single B&B
£77.50 double B&B
https://www.conferencebookings.co.uk/delegate/BLFJCIUK
---
SPONSORED BY: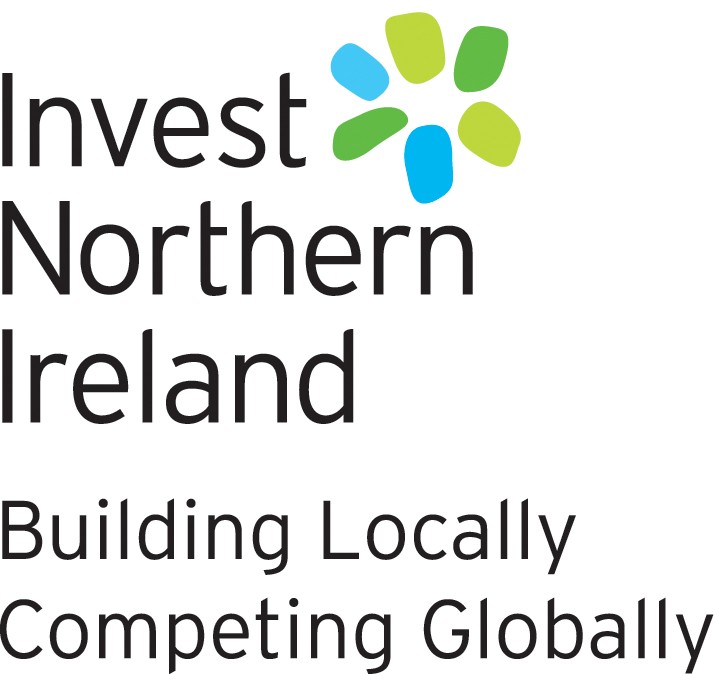 JCI Belfast is pleased to have Invest Northern Ireland as its Headline Sponsor for the event. We look forward to working with INI in the coming months leading up to the conference and are grateful for their support. Our partnership is well aligned with Invest NI's strategic objectives as the convention aims to stimulate a more innovative and entrepreneurial culture in Northern Ireland by focusing on a theme of 'Local Leadership in a Global World' linking the mission and vision of the National organisation 'To provide development opportunities that empower young people to create positive change' and 'To be the leading global network of young active citizens'. The theme not only complements JCI UK's Plan of Action for 2012 but also that of our local chapter reflecting planned initiatives for JCI Belfast to help develop Northern Ireland's young leaders and entrepreneurs.
For more information on Invest Northern Ireland, please visit www.investni.com.
---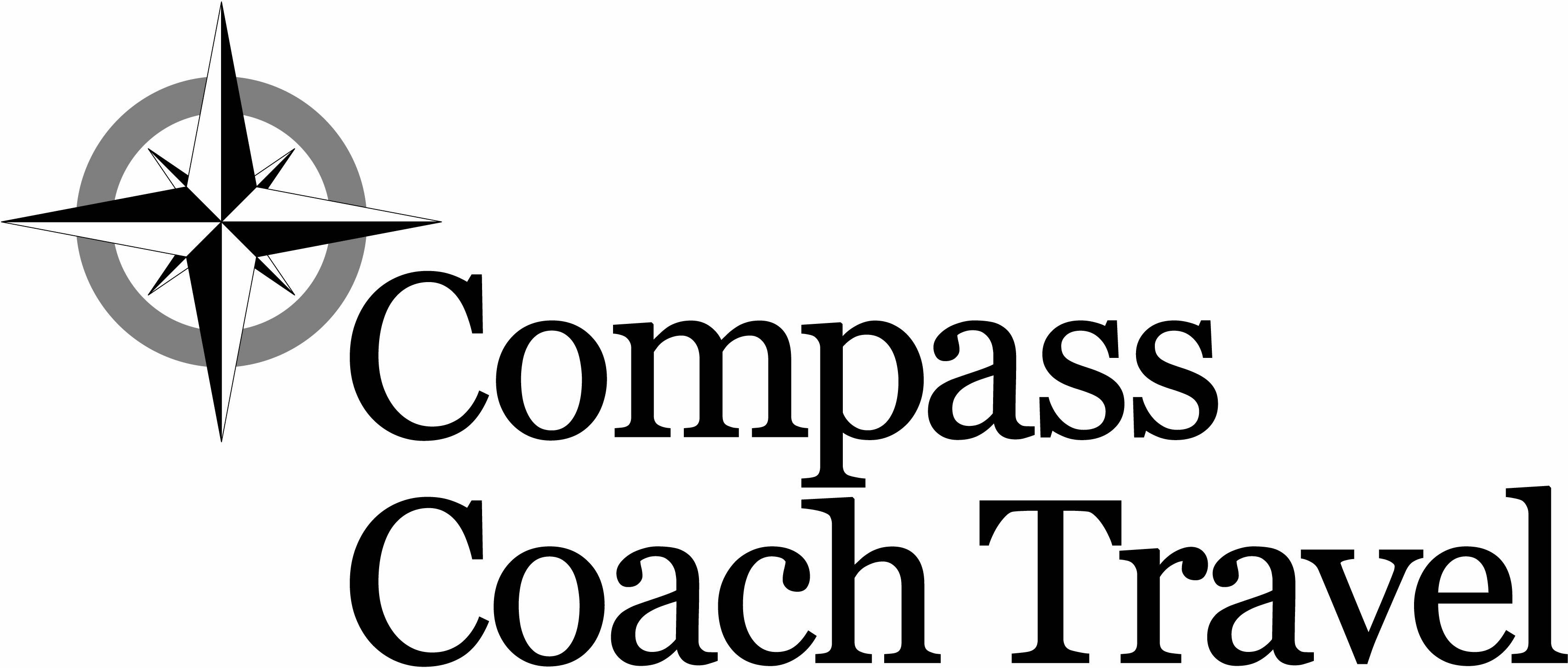 We are pleased to have Compass Coach Travel as a sponsor. Compass is a family-run coach hire business based in Bangor, County Down, Northern Ireland. Providing the highest standards in small coach safety, comfort and service, Compass Coach Travel operates a luxury 16-seater Mercedes-Benz coach. For more information, please visit Compass' website at www.compasscoachtravel.com or contact them by phone at 028 9185 2880 or 0775 111 9394 or by email at service@compasscoachtravel.com.
---
Cancellations/Refunds: Up to September 30, 2012 90% refund. Thereafter, up to 30 days before the event (October 31, 2012) 50% refund. Thereafter, up to 10 days before the event (November 20, 2012) 25% refund. No refund will be paid out after this date (November 20th 2012), except for extraordinary circumstances, in which case 75% of the registration fee will be refunded. All refunds are inclusive of administration fees. Any appeals should be dealt with by the JCI Belfast council whose decision shall be final
Liability/Disclaimer: JCI Belfast shall not be responsible for personal accidents, illness, losses or damage to private possessions of the attendee. It is every attendee's own responsibility to arrange for their personal insurance for the duration of their visit to Belfast.
While every attempt will be made to ensure that the event will take place as advertised, the Conference Organising Committee reserves the right to make last minute changes to the programme or any other aspect of the event should the need arise without prior notice. We reserve the right to modify these Terms and Conditions at any time and without notice to the delegates. The Eventbrite service may be temporarily unavailable from time to time for maintenance or other reasons.
Organiser of JCI UK National Convention 2012
JCI Belfast is part of an independent, world-wide personal development organisation for people in their twenties and thirties, who wish to become successful in all aspects of their lives. This is achieved amongst other members locally, regionally, nationally and internationally.
Junior Chamber members throughout the world have made a positive contribution to their local communities. Many have gone on to become business and civic leaders and testify that their time spent in Junior Chamber was invaluable to their personal and professional development. Membership of JCI Belfast will allow young professionals to benefit from the unique opportunities offered by this organisation.
Active Junior Chamber membership will provide you with the opportunities to:
Acquire new business skills and polish existing ones
Complement training at work
Meet new challenges
Expand your network of friends and business contacts locally and across the globe
Improve your presentation skills
Develop your leadership ability