Description
The JCI UK National Convention is a celebration of the year. The highlight is a gala dinner and awards ceremony on the Saturday night, but there will be training events, keynote speakers, competitions and all sorts of fun stuff from Friday afternoon to Sunday morning. Click here to download the conference brochure with full details.
For the Senators Programme, please click here.
Bookings here include meals and activities but not transport or accommodation. We will consider refund requests received before 30 September 2013.
Oulton Hall
The venue is Oulton Hall, a stunning 18th century former family mansion with beautifully landscaped gardens, imposing statues, sweeping spiral staircases and a state-of-the-art spa, surrounded by a 27 hole golf course.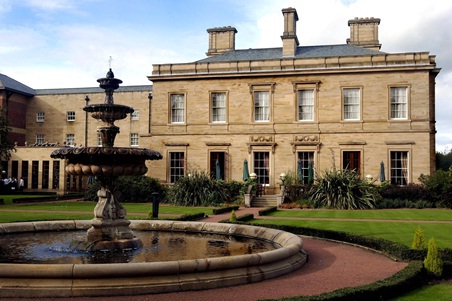 Accommodation
You'll need to book your own accommodation. Double/twin rooms at the conference venue Oulton Hall are £120 per room per night B&B. At the Holiday Inn, a short walk away, we have agreed a rate of £49 for a double/twin room B&B. Place bookings at:
Oulton Hall: 0113 282 1000 (website: www.devere-hotels.co.uk/hotel-lodges/locations/oulton-hall.html)
Holiday Inn: 0113 288 0574 or reservations@hiexpressleedseast.co.uk (website www.hiexpressleedseast.co.uk)