Description


"Stop trying to still, silence, transcend or 'empty' the mind. Love the mind instead. It is only a frightened child. Stop trying to heal, fix, release, or 'let go' of difficult feelings. They will 'let go' of you, once they feel your love…"
- Jeff Foster
STOP TRYING TO FIX YOURSELF (YOU WERE NEVER BROKEN):
HOW TO FALL IN LOVE WITH WHERE YOU ARE
Nonduality, Spiritual Awakening... and the Joy of Failure!
A Weekend in London with Jeff Foster
Saturday 12th & Sunday 13th January 2019
At Re:Centre, Thames Wharf, Hammersmith, London.
Jeff, with his whole being, slowly and deliberately shoves a crowbar in your heart and pries it open and you can't shut it again." – S.H.
"Jeff has no lineage. So, he has no spiritual guru baggage to carry around. His meetings are just raw, naked, unconditional love. This is a new teacher for a new time with a timeless message..." - R.P.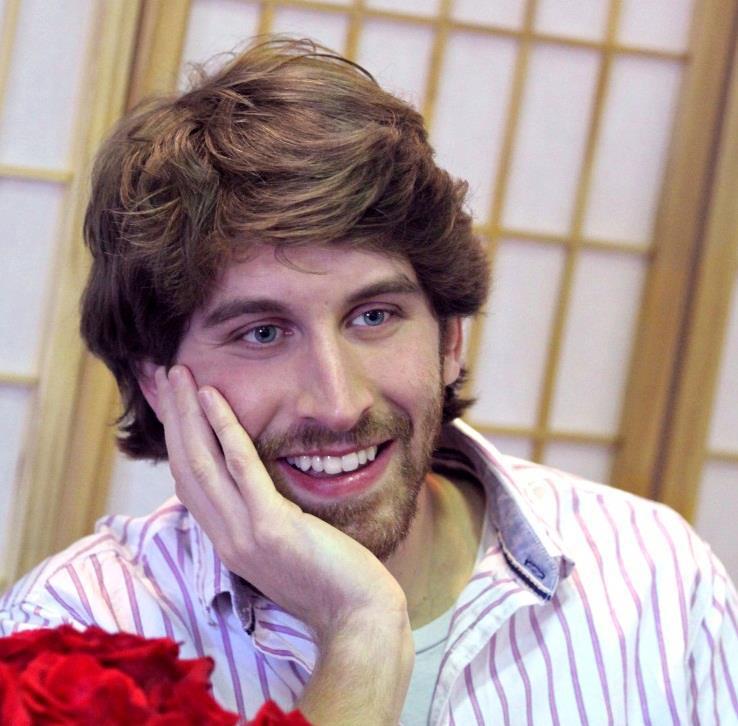 "Regret is REWIND, the longing to change the past.
Fear is FAST FORWARD, the desire to control the future.
Peace is PLAY, a thrilling free-fall into the aliveness of Now"
- Jeff Foster
COME REST WITH JEFF FOSTER, BY THE RIVER THAMES...
You are invited to spend a weekend with Jeff Foster, author of The Way of Rest and The Deepest Acceptance, as he guides you into the warmth and aliveness of the present moment. With humour, lightness, insight and compassion, Jeff makes spirituality simple, reachable, and human again, questioning and exposing outdated myths of spiritual enlightenment and healing along the way! You will be invited to a place of deep inner stillness... and a deep embrace of your vulnerable humanness.
Jeff will help you slow down and connect with your breath and body, as you learn to embrace yourself exactly as you are ... including your imperfections, your fears, your doubts... and even your own inability to embrace yourself! As an author, teacher and survivor of suicidal depression, for the past decade Jeff has been speaking with thousands of people all over the world about the pathless path of nonduality, the ups and downs, joys and sorrows of spiritual awakening, and, as he calls it, the "discovery of the extraordinary in the ordinary".
Through heartfelt talks, guided meditations, restful silences and intimate dialogues, Jeff leads us in his own simple, gentle, unique way back to the Home we never left – the sacred Now. Jeff holds a safe, loving, agenda-free space where even your most uncomfortable, inconvenient, and intense thoughts and feelings - your discomfort, your sorrow, your broken heart - can be fully acknowledged, fully felt and embraced, and you can discover true healing – the recognition of wholeness, right where you are.
"What if... your doubt is not a mistake, but a doorway to clarity? Your sorrow is not an error, but an opening to joy? Your fear is not a sign of your failure, but an entryway to fearlessness? Your exhaustion is not a weakness, but... a gateway to surrender?" - Jeff Foster
Jeff is not a therapist, a spiritual guru, or a self-help expert with all the answers, but one who has suffered very deeply, worked through trauma, addictions, suicidal depression, profound self-hatred, shame and desperate spiritual seeking, and found his own original way into a restful Presence.
Come, let a longing heart and a weary bodymind rest and unwind in a safe, empathic, dogma-free field of presence, a place where you no longer need to fix yourself or be fixed, where you are embraced exactly as you are, and where your doubts, fears, sorrows and joys - and even your non-acceptance, your resistance and anger - are deeply sacred, and held in the arms of Life Itself. Come explore the creative and messy place where spirituality and therapy meet, the place where our hearts can break open to receive life's gifts, the place where we are always, already are. The Present Moment. Our True Home.
From beginners to advanced meditators, from therapists to artists, businesspeople, healers and everyone in-between, if you have an interest in spirituality and healing, mindfulness, meditation, self-compassion, or you just long to live a life of rest, presence, grace, and creativity, Jeff would love to meet you, here in the non-dual Heart.
"Jeff has been the biggest life-changer and presence-bringer I needed in my life. I am forever grateful to him for helping me to stay Present and accept my full humanity, in all of its doubts, fears, sorrows, its sensations, feelings and its joy. Truly, thank you!" - R.L.
"I was touched by Jeff's unconditional welcoming, by his simplicity and honesty. I appreciated his ability not to provide answers, not to orient people towards his personal inclinations, but rather gently being totally present for everyone. I felt accepted as never before..." - D.T.
"Jeff, thank you for all the tears, love and laughter. The water gates really opened. So much pain, sadness and joy, that I wasn't aware of in my body, could find its way to the surface... Eye-opening on so many levels. No more hiding!" - T.G.

(yes, that is a slide, for adults!)
ABOUT THE WEEKEND
Slowing down, touching the sacredness in the ordinary…
During the course of each day, you will rest in presence with Jeff, who will help you drop out of the mind and connect with the present moment, your feelings and your body in his own unique, heartfelt, authentic way, using words and silences, guided meditations, personal stories and meditative dialogues.
THE SCHEDULE FOR EACH DAY
The schedule is subject to change slightly each day but will look something like this:
** DOORS OPEN AT 10am. **
10.30 – 12.30 Meeting One (Please try to arrive on time for a 10.30am meeting start)
12.30 – 1.30 Lunch Break.
1.30 – 3.00 Meeting Two
3.00 – 3.30 Break
3.30 – 5.00 Meeting Three
5.00 - Book signings and goodbyes!
We ask that you vacate the venue by 6pm. Thank you.
You may attend either Saturday or Sunday, or come both days (£10 discount).
Please keep all phones on silent or switched off during Jeff's sessions.
There is a selection of shops, cafes and restaurants on Fulham Palace Road, a few minutes walk from the venue. You are welcome to bring your own food and drinks (as long as you consume them in the Event Space area).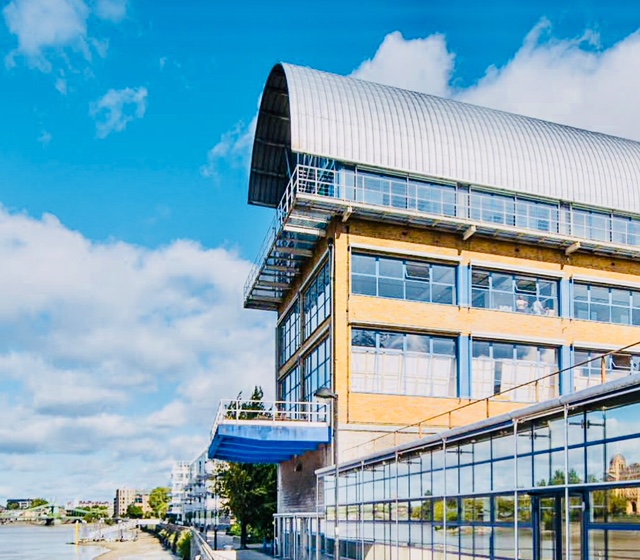 THE VENUE
The meeting is held in a lovely new riverside venue called Re:Centre in Hammersmith, London, "a sanctuary of rest and reflection on the Hammersmith riverside".
ADDRESS: Re:Centre, Thames Wharf, Rainville Road, London, W6 9HA (right next to The River Café)
(Where Rainville Road meets Bowville Road. May also be listed on some older maps as "Thames Wharf Studios)
MAP: https://goo.gl/maps/k5758SuC7AP2
VENUE WEBSITE: https://recentre.co.uk/how-to-find-us/
BY TUBE: Re:Centre is about a 15 minute walk from Barons Court and Hammersmith Underground stations.
BY BIKE: A Santander cycle rank for 35 bicycles, as well as more bike racks is nearby on the riverpath.
BY BUS: A 5 minute walk away from the following bus routes: 220, 295, 211, 190. Nearest stops are HB and HS both called Greyhound Road.
Any questions about the meeting, please email Brett at: jefffosterlondon@gmail.com
Any questions for the venue itself, please email Re:Centre at: connect@recentre.co.uk
WHAT PARTICIPANTS HAVE SAID…
"Jeff has no lineage. So, he has no spiritual guru baggage to carry around. His meetings are just raw, naked, unconditional love. This is a new teacher for a new time with a timeless message. I am done with gurus and teachers. My teacher is the ugly bird bathing in the filthy water in my birdbath on my deck that I need to change the water in. My teacher is the crevice in the rock where water is naturally drawn into. My teacher is the check-out clerk at Walmart…" – R.P
"Thank you so much Jeff, you funny, shy, humble, powerful man, always present, always listening with your endlessly open heart, suddenly bursting into laughter because of your own hilariously funny little jokes, taking us all with you into this lively laughter, making us feel so alive and so ONE with you and each other…" – M.R.
"After a lifetime of spiritual quest, after all the insights, experiences, revelations, I finally found the missing ingredient that gives the courage to stay here, now, without the reference to my personal drama. The infinite tenderness that addresses the human being. Infinite, beautiful, human mystery. Only this infinite tenderness that Jeff incarnates has the power to bring me back here, now, again and again and again, in the fullness of what is and not in the longing for what is not. Yes, it does take courage. But with the infinite tenderness of love, yes, it is possible. Thank you Jeff for this infinite tenderness. For this infinite humanness that we encounter so rarely on the non dual path. Thank you thank you thank you." – H.F.
"Our world does not need any more gurus, teachers and saviours, but honest human beings who live here among us, who strive to switch on a light-bulb in the darkness of the emotional underworld. Thanks, Jeff, for being a role model" – E.S.
"Jeff is a wonderful soul, filled with tenderness and love, humour; humility and a silent heart. I felt embraced every time he was looking at me while asking my questions. I needed so deeply to be seen, heard and loved from inside. This retreat softened profoundly these wounds of "unseen, unloved, unrecognised from childhood". I experienced the love of life for me a whole day which gave me the sensation to belong to a family on earth, which softened also the inner feeling of loneliness, solitude…" – R.P.
"Jeff wasn't someone I was going to get enlightened from. He wasn't someone who was going to free me from my mind. He was someone extremely rare, like a jewel. He was someone who I could finally expose myself to, and not be abandoned, and not be rejected. He was someone whom would go with me to my depths. He was someone who embodies the true essence of what love and acceptance is. He was someone I could finally 'meet'. An invitation to fall apart. Vulnerability." – G.C.
JEFF'S BIO
Jeff Foster studied Astrophysics at Cambridge University. In his mid-twenties, after a long period of depression and illness, he became addicted to the idea of 'spiritual enlightenment' and embarked on an intensive spiritual quest for the ultimate truth of existence.
The spiritual search came crashing down with the clear recognition of the non-dual nature of everything, and the discovery of the extraordinary in the ordinary. In the clarity of this seeing, life became what it always was: intimate, open, loving and spontaneous, and Jeff was left with a deep understanding of the root illusion behind all human suffering, and a love of the present moment.
Jeff was voted #59 on Watkins Review's list of the world's 100 Most Spiritually Influential Living People. Jeff has published five books in over ten languages. His latest book "The Way of Rest: Finding the Courage to Hold Everything in Love" is published by Sounds True.
Jeff's website can be found at: http://www.lifewithoutacentre.com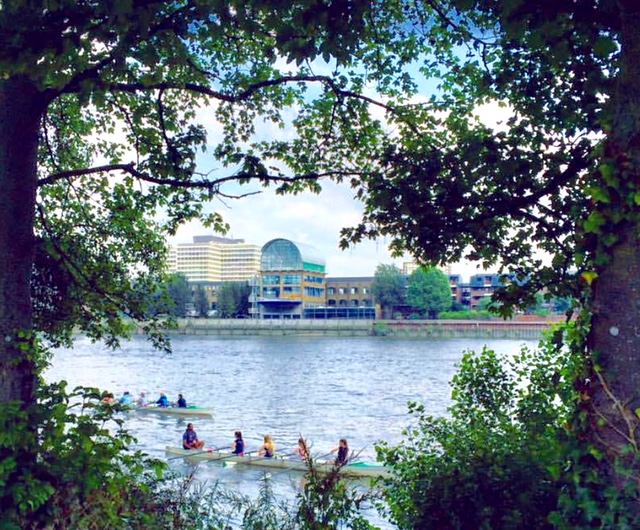 Organiser of JEFF FOSTER IN LONDON: STOP TRYING TO FIX YOURSELF (YOU WERE NEVER BROKEN)