JENNY'S DAY on World Mental Health Day
About this event
Jenetta Barry lost her 16-year old daughter to suicide several years ago on World Mental Health Day and has created this year in 2020, Jenny's Day - a free online annual event in recognition of 10 October - World Mental Health Day.
Jenetta has had to walk the walk and talk the talk when it came to working through this devastating loss. She now wants to "share Jenny's story and the difficult paths that she, her family and friends followed, that eventually helped her to research, apply and then promote a wider range of skills and abilities to address mental health issues and to encourage different ways of opening up discussions around depression and suicide."[1]
Suicide is claiming the lives of close to 800,000 people every year - that's 1 person every 40 seconds - and is the second leading cause of death for young people aged 15-29 years.[2]
Jenetta and her team are looking to birth this free online annual event that will build into a legacy for years to come to help others so they don't also take their lives as Jenny did.
The day will be available online on Facebook for anybody to attend.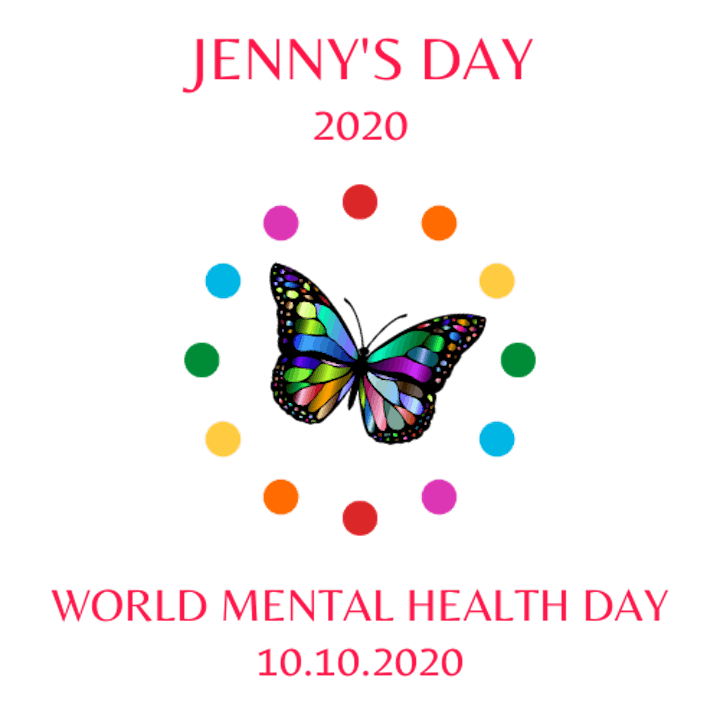 To a growing list of people she's inspired, Jenetta Barry is a legend. As an international on-line consultant who is also based in Harley Street London, Jenetta is a corporate trainer and personal-development coach who came to terms with personal tragedy –– the suicide of her 16-year-old daughter. In doing so, she discovered a remarkable source of emotional resiliency –– and a process for imparting it to others.
Jenetta today is sought after internationally as a transformational influence to troubled and suicidal teens, and as the go-to counsellor for people in extreme circumstances – including counselling terrorist-attack survivors.
While Jenetta has been associated with several headline cases, she is equally inspired to share her "mental health toolkit" with organisations and individuals who use them to overcome everyday challenges.
She is also a Corporate trainer in mental health wellness, with over 20 years experience in the field addressing the growing challenge of corporate politics and  brain drain.
She is a published author with her life-defining story featured alongside Dr. Bernie Siegel, Dr. Michael Beckwith, Dr. John Demartini and Dr. Alveda King.
Jenetta is author of "Full-Circle Rainbow" and Handbook "A Handful of Keys for Grief Relief".