Jero Férec & guests - Flamenco & Tapas | SOLD OUT
Description
Jero Férec & friends - Flamenco & Tapas | Sat 19th July, 7.30pm

Jero Férec - Guitarrista flamenco
Dimitri de la Rosa - Voice
"La Nati" - Dance
Eadie McCarthy & Ziggy Woodward - Yummy Food!
---
Tonight will be a celebration of breath-taking traditional Flamenco guitar, voice and dance in the intimate environment of our gallery space, with candles on the tables, the lights down and gorgeous food - we will cater for most of your senses this evening!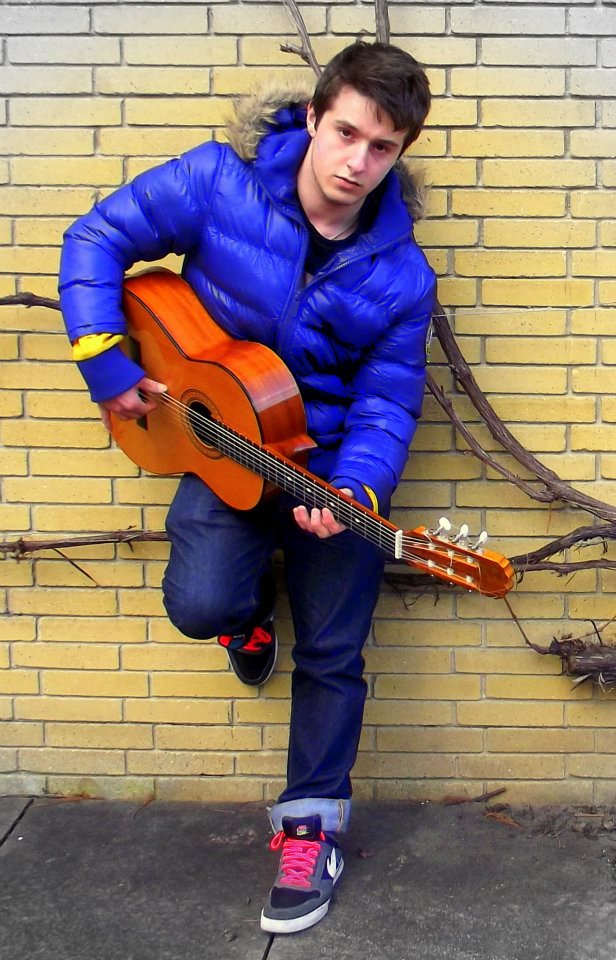 Jero Férec
---
Jero Férec, a regular favourite at The Art House, is a young Flamenco guitarist based between London/Paris and Barcelona. His skilled, innovative approach to live performance and recording has led him to be described as "the brightest rising star on the UK flamenco scene".
Jero's performances range from skillful demonstrations of Flamenco in its traditional form, (usually alongside a variety of high level flamenco dancers and singers) to fusion projects which incorporate a range of jazz and world music influences into his unique sound. Contact: jero.ferec@hotmail.co.uk
Dimitri de la Rosa
---
Joining Jero tonight will be Dimitri de la Rosa, voice. Born in 1987 in Paris, Dimitri discovered Flamenco singing through regular visits to Andalucía. After dedicating himself to the art, he has become one the the few singers from non-conventional backgrounds to master the "cante". He performs regularly in the group of celebrated guitarist Jean-Baptiste Marino as well as other artists from Spain.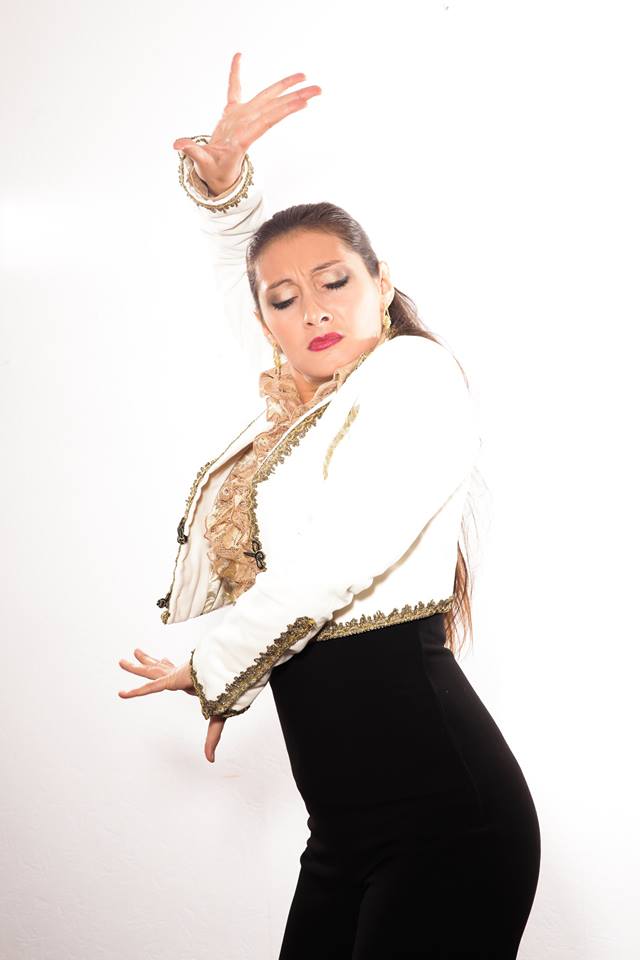 La Nati
---
La Nati was born in Paris, France. She studied Flamenco dance with some of the greatest masters of the art including Los Farruco, Juana Amaya and Carmen Ledesma. Her art has taken her to perform across the world, from Ecuador to Dubai, Spain, France and the UK. Nati's dancing style is traditional, personal and very powerful and has won her huge acclaim from flamenco experts and newcomers alike.
Eadie McCarthy and Ziggy Woodward - food!
---
Eadie and Ziggy are our master chefs - they make amazing and delicious vegetarian and vegan food from the freshest ingredients, and tonight we let them off the leash making a plentiful selection of lovely 'tapas' dishes to share on the table :)
THE MENU FOR THIS EVENING
Gazpacho! (Chilled soup)
Marinated olives
Breads
Peppers stuffed with paella rice (warm)
'Berenjena con vinagreta' - Aubergines in tomato vinaigrette (warm)
'Ensaladina Rusa' - creamy potato salad (cold)
---
MORE ABOUT JERO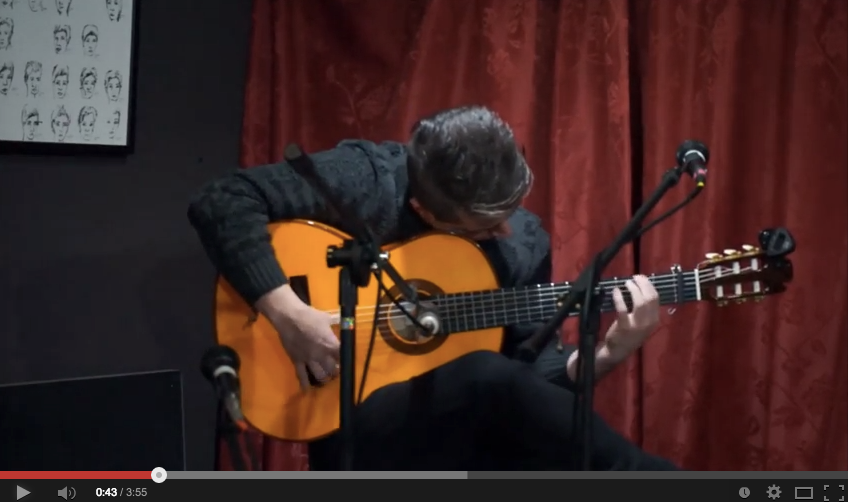 [Click left to watch Jero playing at The Art House earlier this year]

Jero began the guitar at eight years of age and made rapid progress, going on to study with masters of the art such as El Entri, Juan Ramón Caro, Joaquín Herrera and Gerardo Núñez.
Aged 16 he was already presenting performances at festivals across the UK and aged 17 he presented his group twice at Camden's Roundhouse to great acclaim.
At the age of 18 he presented his album "Chulerías" at the Peña Flamenca de Londres. The album was produced by urban artist, composer and musician "Sali" and combines lyrical flamenco guitar with urban and world flavours.
In October 2012 he collaborated as part of "Spirit and Life Infinite", a project headed by Sali which aims to produce a blend of world sounds and cultures. The show was premiered at the Indian Institute of Culture, London.
Later that year he toured with acclaimed dancer Melisa Calero, alongside artists Tony El Despeinao and Manuel de La Malena.
In April 2013 he toured a series of sell-out performances featuring up-and-coming Flamenco dance star Triana Cortés, singer Carolina Garrido and guitarist Israel Cortés. The shows were praised for their authenticity and style.
In November 2013 he presented the showcase "Flamenco Jóven" in Paris featuring dancer Fernando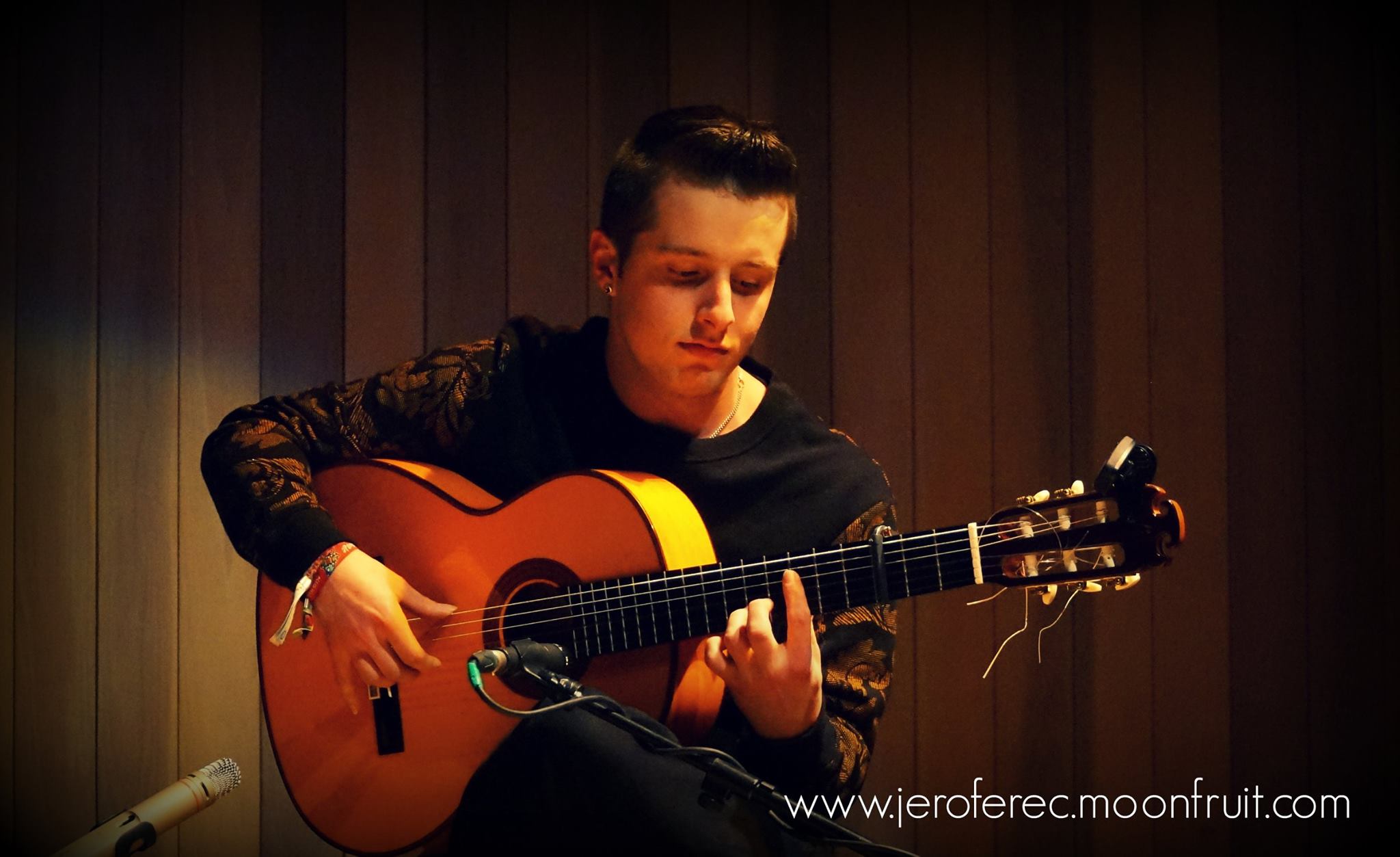 López Rodriguez and singer Dimitri de la Rosa. He also participated in the soundtrack of the short film "L'Etranger" by Omid Zarei. He went on to collaborate on-stage with its composer- young Oud phenomenon Hossam Eliwat.
After spending six months in Paris, France, Jero is now based in Barcelona however he frequently returns to the UK to teach and perform.
---
Accessibility info:-
The event is held on our first floor, which is accessed by a wide staircase with a
sturdy banner, and seating is provided.
We regret that, due to space and other constraints, we are unable to relocate this particular event to the ground floor for those who require level access - so sorry.
We have an accessible toilet on the ground floor.
Travel information:-
We are a city centre venue and parking can be in short supply. If you are driving, please make sure you leave plenty of time to find a space click here for a map of where the nearest parking spaces can be found.
We are about 10 minutes walk from Southampton City Centre train station and on the route for most city centre buses.
Event FAQs - click here to answer some of the most frequently asked questions about our events