Description
Jersey Parent Carer Forum in partnership with the Bosdet Foundation will be hosting a family event at Jump Jersey!
We would love for you to attend and take advantage of the fantastic new facilities at Les Ormes. We have invited a number of members from Health & Social Services, Education and Social Security who are keen to hear your views. It is intended to be an informal and fun-filled event that helps you meet like-minded individuals and give you the opportunity to connect with key decision / policymakers!
Your children will have full use of the facilities which includes soft play, trampolines and climbing walls -Trampoline socks included!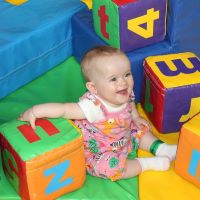 JPCF is committed to bridging the communication gap between Parents and Carers with decision and policy makers. Without membership and support from you we cannot represent your parental voice to influence policy and change.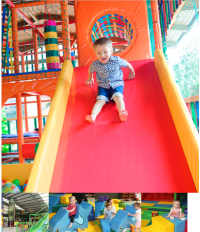 Terms and Conditions - Applying to Jump Jersey
Age restrictions
Children under the age of 12 must be accompanied by an adult this adult is deemed to be the child's parent, guardian or carer and must be a person aged 18 years or over. Children under the age of 12 must be supervised at all times within the below adult to child ratios;
Ages 5 years to under 12 years old, inclusive one adult to no more than 5 children. Newborn to 5 years inclusive, one adult to one child.
Please note children under 8 years must be accompanied by adults in the toilet areas.
Attire for using Jump Jersey Equipment
You must wear Jump Jersey socks with rubber grips at all times when using Jump Jersey Trampolines, Ninja Warrior and Total Wipeout. Training shoes must be worn when using Jump Jersey Climbing Arena. Regular socks must be worn for Jump Jersey's toddler and adventure soft play areas. Suitable attire must be worn at all times when using Jump Jersey equipment.
Weight restrictions
You will not be able to use Jump Jersey equipment if you exceed the manufacturers recommends a maximum weight for that piece of equipment
Trampolines, max weight 120KG (18 Stone)
Climbing arena, you must be over 15kg under 150kg
Medical conditions
You must not use Jump Jersey equipment if you have one of the following conditions unless cleared to do so by your GP. We reserve the right to prevent you from using Jump Jersey equipment where we reasonably believe you may have one of these conditions and cannot show documentary evidence from your GP that you are medically fit to use Jump Jersey Equipment.
Circulatory conditions

Heart or lung conditions
Recent surgery
Back or neck conditions (including rodded back and brittle bones)
High blood pressure
Spine, musculoskeletal or head injury
Pregnancy
Les Ormes is an inclusive business, however, your safety and wellbeing is our priority, therefore; Customers with Down's Syndrome and neck instability prior to taking part in such activities, will be asked to obtain evidence that a GP or paediatrician has screened them using the screening test developed by the British Gymnastics Association for Atlanto-Axial Instability. Approval for participation signed by the GP or paediatrician shall be provided before taking part in any trampolining activities.
Customers with Achondroplasia (disproportionate Dwarfism) should not participate in trampolining as it is not recommended to perform gymnastics skills which involve repeated jumping or rebounding.
Height Restrictions
Minimum, and in some circumstances, maximum height restrictions apply:
Ninja Warrior Course minimum of 1.2 metres

Total Wipeout Machine minimum of 1.2 metre

Airbag Jump Tower minimum of 1.2 metres

Climbing area (including Power Tower and Stairway) minimum 1 metre

Adventure soft play area maximum of 1.4 metres

Toddler trampoline area maximum of 1.2 metres
Standards of behaviour
You and those under your control must act in a way that does not endanger yourself or others. You must follow and obey all reasonable instructions given by Jump Jersey staff. Your general behaviour and that of persons under your control must not spoil the peaceful enjoyment of other Jump Jersey users.
Breach of clauses
If you breach any of Jump Jersey's terms and conditions, you will be asked to leave Jump Jersey with immediate effect without refund.