About this Event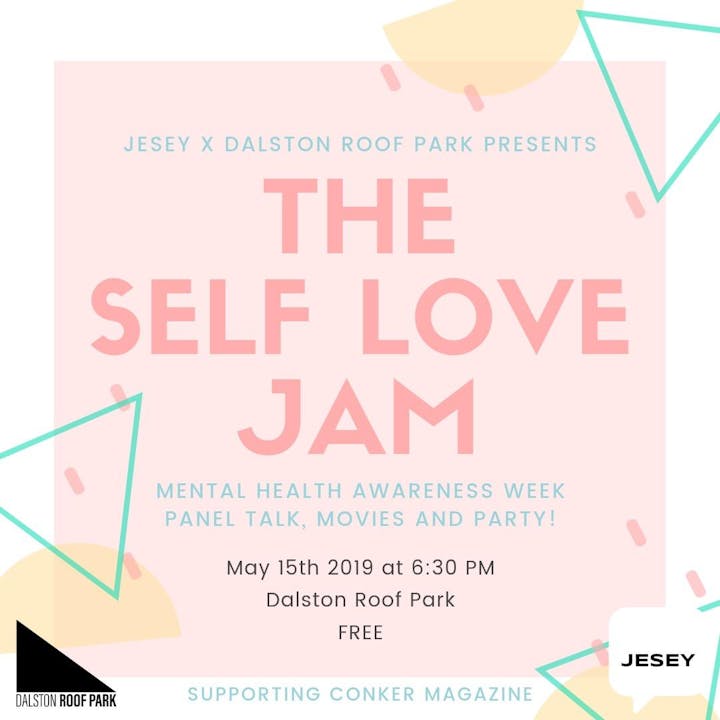 THE MOST EXCITING EVENT ANNOUNCEMENT AHHHHHH! 😆😆😆
We're so thrilled to share with you THE SELF LOVE JAM and it promises to be SASSY AND BAD ASSY💃🏻🍑🥳
Panel talks 🎤Movie screening 🍿Twerkology Fun 🍑 After Party with DJ 💃🕺
Join us atop of east London's favourite rooftop, Dalston Roof Park, for an exciting evening of panel talks, movies and DJ sets. Grab your popcorn, put your rave on and get ready to be inspired by our incredible ambassadors, raising awareness of mental health and the importance of self love. 🥰
TALKING all things BODY IMAGE, SELF-ESTEEM and impacts on MENTAL HEALTH and have enlisted our SASSY sister MISS TWERKOLOGY to run a special body positivity (Twerkology fun) where she shares how she travels the world empowering women to boost self confidence and feminine energy through the movement of the hips (TWERK),. 🍑❤️Expect real talk, tips and meet a bunch of new like-minded people (GOOD VIBES ONLY) 😇✨
GUEST PANEL SPEAKERS
Dr Julia Jones - Medical PhD and founder of Artful Mind Project
Lauren Amy White - Masters in addiction psychology and motivational speaker
Penny Jarrett Blogger, mentor and founder of Penny Belle Creations
Jemima Sara mental health campaigner and founder of Fashion brand Jemima Sara
Emma Lucy Walker Blogger, advocate of breaking down mental health stigmas
Miss Twerkology - Mental health campaigner and founder of Twerkology nation
Cardiffornia Girl - BBC Sesh plus size model and body positivity campaigner
Cat Van Maanen - Editor-in-Chief at Conker magazine giving a voice to those who remain voiceless
Georgina King - All round Sassy gal and body positivity advocate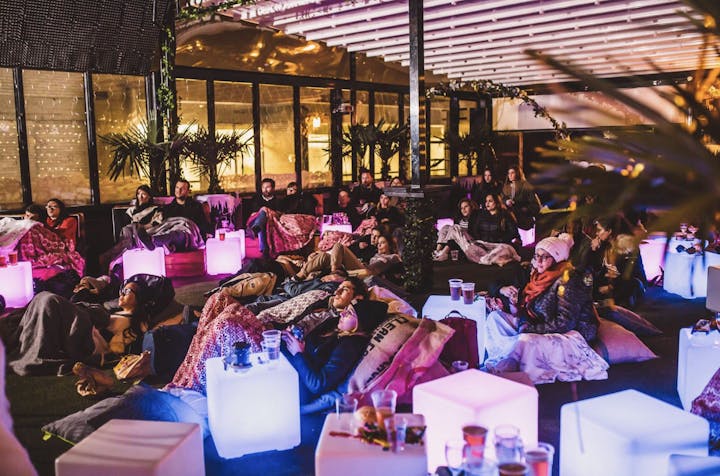 VIBE
Exclusive movie screening then afterparty with DJ's spinning bouncy hang out vibes!
DJ Sasoraye - Chart hits, 90's-2000's Hip-Hop and R&B and Old Skool Garage.
DJ LDMH - International mashup dj spinnin multi genre Indie/House
WHERE
Based a few minutes walk from nearest tubes: Dalston junction`, Dalston kingsland street or Haggerston. (Venue has fully accessibility by lift)
THANK YOU'S + SPONSORS
Ombar, Primal pantry, Ape snacks, Ugly drinks, Coconut collab and Pulsin
Jesey and the full team helping us make PMD a thing.
Conker is a platform that aims to shine a light on marginal experiences through the medium of personal story telling, art and film.