Description
'Jesus in Worship and Wonder'
See Jesus throughout the Psalms!
A day of teaching and resources
An inspirational day of activity-based learning discovering how the Book of Psalms points to Jesus and is used by Him in His own teaching ...for everyone who wants to understand and know Jesus better and a great resource for those who lead small groups and teach others as well .
The event coincides with the launch of the next book in the Christen's Jesus Centred series: Jesus in Worship and Wonder.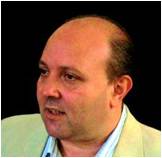 Christen Forster will be presenting material from the book and will also be joined by Luke Hamlyn, a gifted worship leader, and Sarah Larkin, a poet and author, to facilitate a day full of activity-based learning with games, music, creative reflection and teaching that can easily be reproduced in small groiups and youth groups. So participants will be grouped around tables where we will have opportunity to explore truth together..
All the teaching and activities will have some take-home resources and notes so numbers are limited and it is important that we know how many people to expect.
This is a free (by invitation) event but we will take up an offering to cover costs and to make gifts to the facilitors.
The schedule for the day is:-
10am : Registration, Refreshments and a gallery of puzzles, quizzes and challenges.

10:30am - Session 1: A great start.

Welcome and Worship

The why and how to of activity based learning.

Introducing Jesus in the Old Testament, teaching activities

11.45am Coffee Break

12:00noon - Session 2: Hands on Teaching

A Messianic Psalm

A Crucifixion Psalm

1:15pm Lunch Break

2pm - Session 3: Engaging the Heart and the Head

Worship

Personal Psalm Writing

The Hallel / Communion

Meditation/reflection

3:15pm Close and Goodbye!
Drinks and Light refreshments are provided but please bring a packed lunch or use one of the many cafes nearby!
Looking forward to seeing you there!