Description
There's something timeless and fascinating about tiny paintings that fit like a jewel in the palm of your hand, can be hid away in a pocket, kept close by in a beautiful small frame, or displayed as a group.
In 2016 Helen Rhodes started a new series of small paintings on paper, with fine detail, pattern, naïve compositions and gold accents - focussing on a single flower or small scene. These paintings have inspired this new workshop where you will create up to four mini paintings full of rich jewel like colour and detail.
During this relaxed and inspiring day Helen will share the secrets behind her different techniques, and support you as you create your own petite artworks. If you have a love of and eye for detail you'll really enjoy this event.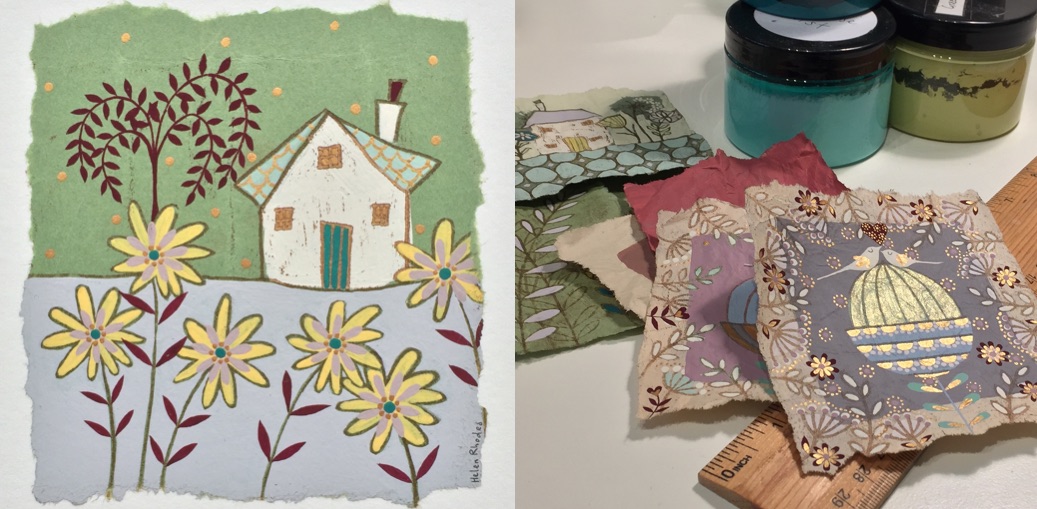 Venue & What's Included
The workshop includes:
Artist's 'show and tell' using Helen's own artworks, art books and materials.

All materials and tools, a worksheet explaining techniques.

You'll be well looked after with refreshments all day, a home cooked two-course lunch (we cater to all dietary needs) and home baked cake before the final session, and leave with a goodie bag full of treats.
This workshop is for a maximum of 7 people and suitable for all abilities, run 10am - 4.00pm by The Refectory Table at a friendly and spacious house with a beautiful garden (which is open to the public each year for the National Gardens Scheme) in Loughborough, Leicestershire. Full details and directions will be sent to you upon booking.
Tickets are £70.


What people say about our workshops with Helen Rhodes
"An amazing and creative workshop in amazing and inspiring surroundings! The best day I have had for ages – wonderful to "be" and be creative."
"Being in Helen's company for a creative day was a sheer joy. Her creativity, guidance and generosity passing on her unique way of creating beautiful images, colours and textures was simply inspiring and a truly wonderful fun and most enjoyable experience."
"Very friendly environment, well paced & inspirational. Superb hospitality, lovely food – really great all round.
Like a bit more detail before you sign up?
Read a blog by a participant at one of our workshops here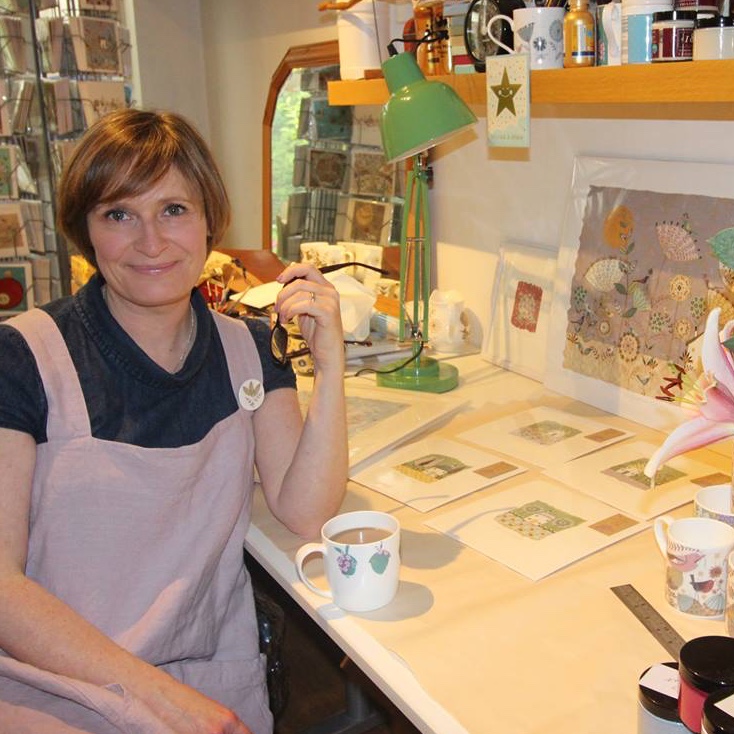 About the Tutor
Leicestershire artist and designer Helen Rhodes works to commission, and has been creating and selling her original artwork through galleries nationwide for twenty years. In 2011 Helen introduced her own range of cards, her products now include prints, ceramics, jewellery, stationery and textiles.