Description
Joe will trace a brief history of his personal experiences in landscape and travel photography, recalling different cameras and systems he has used over the last 37 years. The stories behind the pictures will be peppered with anecdotes of the equipment used, and especially how he works with the Sony A7 system today. Although there are images from the polar regions and other exotic locations the majority were made close to home in, northern England and Scotland.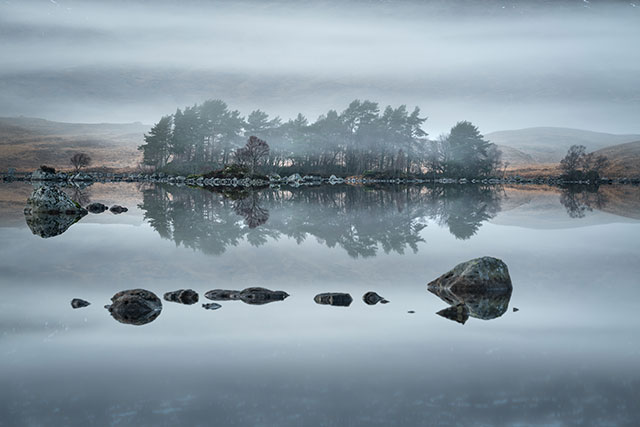 About Joe Cornish
Joe Cornish is a landscape photographer, writer, workshop leader and presenter.

In 1991 Joe was the official photographer of an Operation Raleigh expedition to Alaska, an experience that was to shift his understanding and perspective on landscape and nature. In recent years he has co-led photo-expedition sea voyages to the Arctic and Antarctic.

Books have made him one of the most influential landscape photographers of his generation. First Light, a Landscape Photographer's Art is studied in schools and colleges, while Scotland's Mountains, a Landscape Photographer's View has been judged a classic by both photographers and mountaineers. His latest book, This Land, illustrates the incredible variety of the British Isles, and is a collaboration with countryside writer Roly Smith. He is also the principal photographer for the critically acclaimed Capability Brown: designing the English Landscape, by John Phibbs.

Joe has been a judge on Wildlife Photographer of the Year; he is an honorary Fellow of the Royal Photographic Society (RPS), has been one of the RPS distinctions panel adjudicators, and is now on the RPS Fellowship Board. An experienced public speaker, he has hosted the Natural History Museum's Understanding Photography evenings since 2011.

Joe has lived in North Yorkshire since 1993, and is director of a gallery partnership in Northallerton. The North York Moors have become his photographic home, training ground and muse since moving to North Yorkshire. In recent years his pictures have appeared several metres wide in the North York Moors Centre at Sutton Bank and in Middlesbrough's Roseberry Park hospital… and a couple of centimetres square on postage stamps!

He has worked closely with colleagues in the industry for many years and is a product ambassador for Lee Filters, Paramo expedition clothing, and is a Sony Global Imaging Ambassador. He also leads workshops for Phase One.